Broncos mock draft roundup: April 14, 2021
3 min read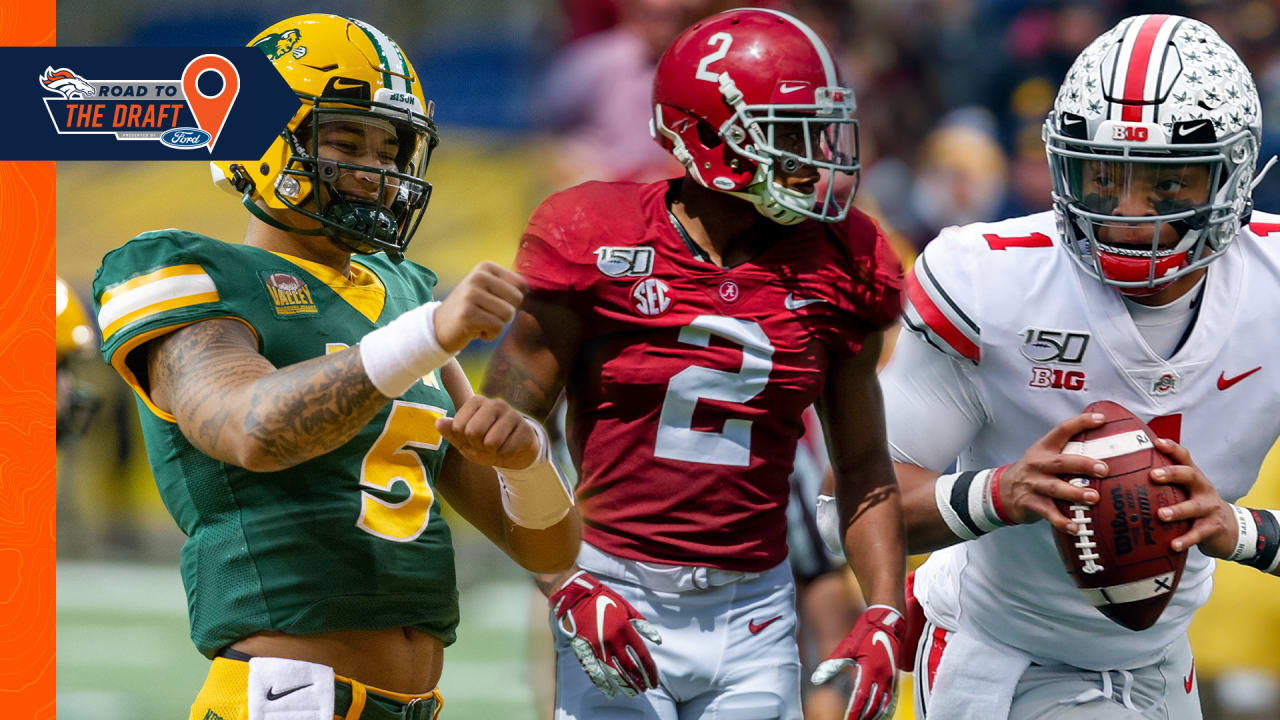 The Broncos already have the weapons around Drew Lock. Now they draft Mayfield to give them two bookend tackles, having locked up Garett Bolles late last year.
Why Jones over Fields? I think Jones is slightly better under pressure. I think Pat Shurmur's connections to Alabama's pro-style staff will probably result in some tea leaves pointing to Jones. I think the Broncos staff probably saw a lot of Jones in person during the scouting process of Jerry Jeudy, which is why I wouldn't put a ton of stock into GM George Paton skipping the Crimson Tide's pro day in 2021 to attend Ohio State's with Fields.
The top five quarterbacks are off the board, so Denver fills an immediate need in selecting Parsons here. Parsons starts at one of the linebacker positions in Week 1 (strongest position is WILL) as his athletic frame presents a nightmare for teams looking to run off Denver's defense.
Lance could go as high as No. 3 or remain available until the middle of Round 1. I think Denver makes a whole lot of sense if he's available here.
Lance has some nice physical tools, and he's coming off a huge year in 2019.
After tons of speculation about trading up, Fields falls into the Broncos' lap. Ideal.
The Broncos have to be thrilled about the Panthers' deal for Darnold, because it ensures they can get a much-needed passing and athletic upgrade from Drew Lock early. Fields can be a great fit in Denver, which should take good advantage of his dual threat.
LT Garett Bolles played really well last season, and now you add a bookend on the right side in Sewell.
It is an ideal situation for a team that was patient watching others around it make all of the difficult decisions. If Fields is successful as Lamar Jackson — the fifth quarterback taken in the 2018 NFL Draft — then it will be a huge success for the AFC West franchise.
Denver is in an interesting spot, with the opportunity to trade up or down, depending on the strategy at the QB position. If the team wants to add a first-round QB, Fields is a fit, but a prospect who forecasts to be in the range of a late-first or early second-round pick (that is, in the trade-down range) and who really pops for the Broncos is Michigan tackle Jalen Mayfield, who would slot in on the right side of the offensive line.
They upgraded in a big way at corner in free agency by landing Kyle Fuller and Ronald Darby, so it's time up improve the linebacker group. Parsons can be an every-down player. He does have some character questions.
Selecting Fields would be a bold — but potentially necessary — move for the team to take the next step.
I know a lot of people will say the Broncos filled their CB need by signing Kyle Fuller and Ronald Darby in free agency. But A) Fuller's only on a one-year deal, and B) you can never have enough quality corners in this AFC West.
https://www.denverbroncos.com/news/broncos-mock-draft-roundup-april-14-2021