Broncos mock draft roundup: Feb. 19, 2021
2 min read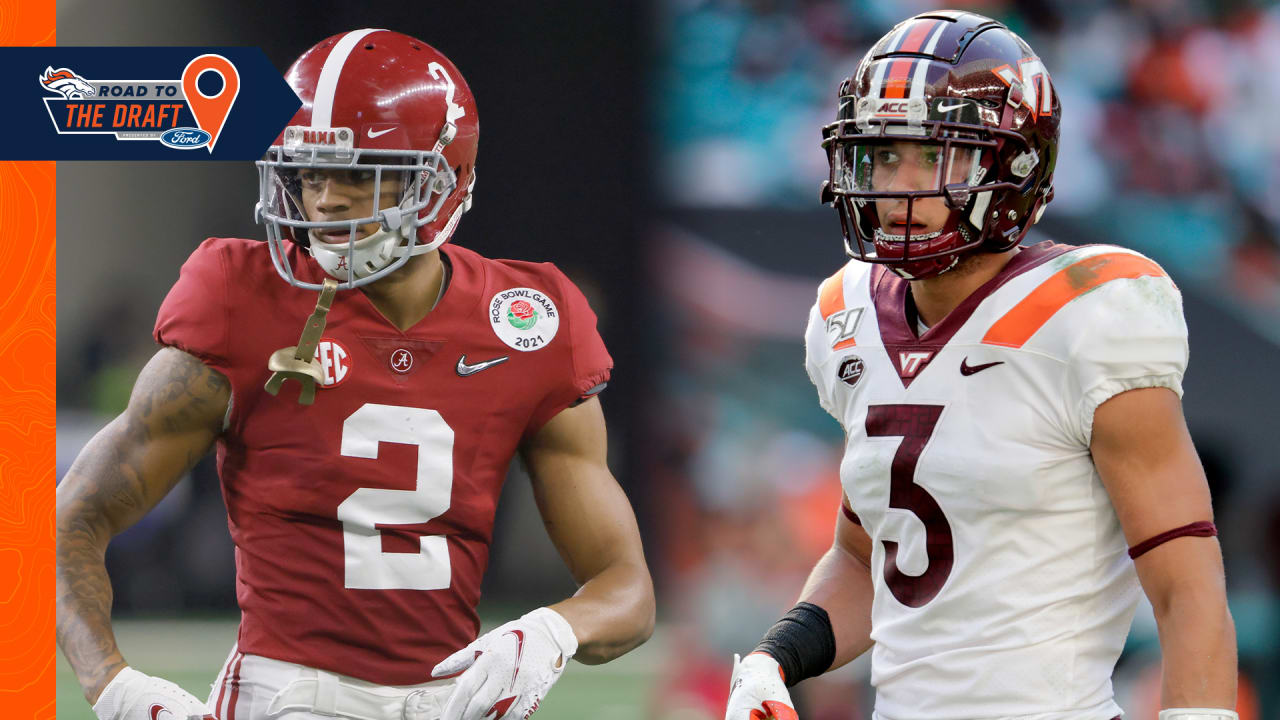 As the NFL Draft inches closer, the chatter about who the Broncos might pick in the first round is getting louder. Read on to see which players have been slotted to Denver, which will make the ninth-overall selection in the 2021 NFL Draft.
Surtain didn't have his best season, but he's a true shutdown corner with the instincts to read and reroute receivers.
The Broncos recently released CB A.J. Bouye, so there's a glaring need at the position. Farley is the best cornerback in the draft.
Coach Vic Fangio knows that he needs more cover corners to contain the high-powered offenses in the AFC West. Surtain is an elite CB with a refined game that could make him a star from Day 1. 
My guess is that we may see the Broncos address linebacker and maybe pass rush in free agency, which would give them the opening to add a big, talented CB like Farley to contend with the division's explosive, young QBs.
If Drew Lock is the Broncos' starting QB again in 2021, or if the team finds a veteran to compete with Lock instead of drafting one early, then shoring up the defense with a stud like Parsons makes all kinds of sense.
After releasing A.J. Bouye last week, Denver needs to start restocking the shelves at the cornerback spot. Grabbing Farley here would go a long way toward that goal: The former Virginia Tech star is an early-impact playmaker with the length, speed, and ball skills to start from Day 1.
With his blend of size, speed and reaction skills, Farley would be a great fit for what the Broncos are looking for on defense. There might be some rough patches early as he continues to develop, but the natural instincts and tools are why he has Pro Bowl potential.
Micah Parsons is a very talented linebacker who gives Vic Fangio another defensive building block. A future with Von Miller is uncertain, but Bradley Chubb should be around for quite some time.
https://www.denverbroncos.com/news/broncos-mock-draft-roundup-feb-19-2021