Broncos not looking past Eagles as they try to…
3 min read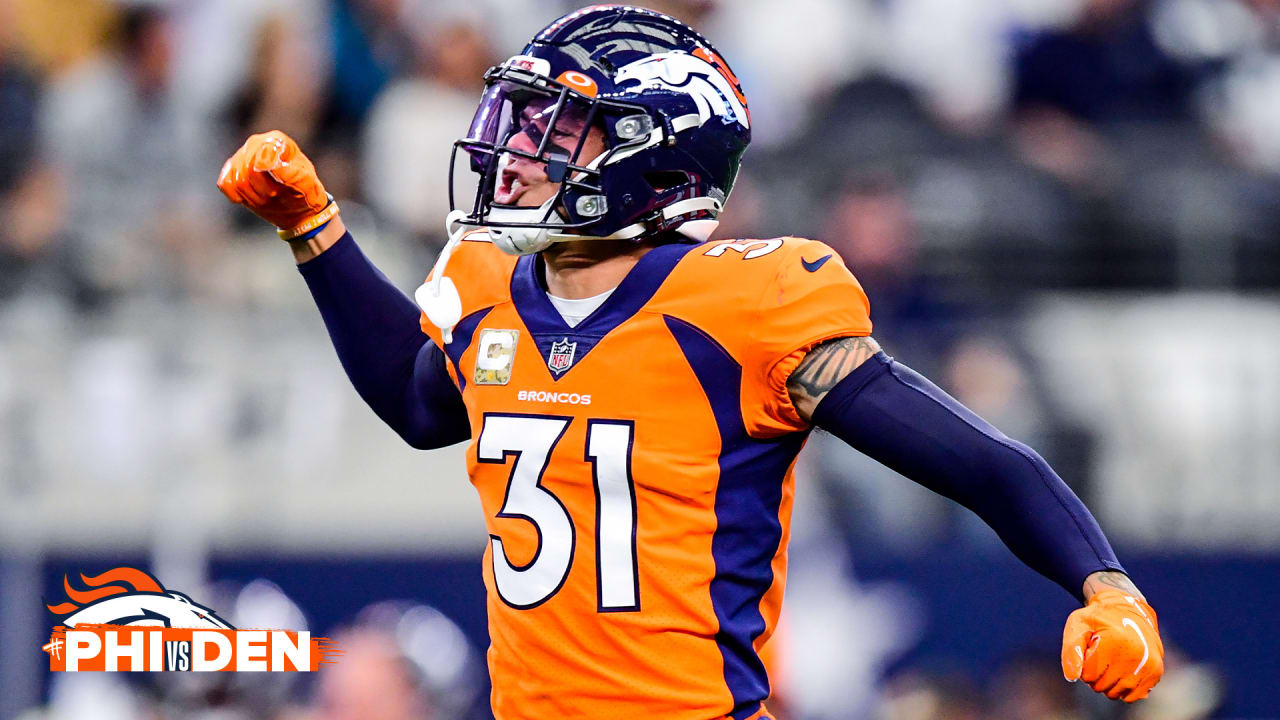 ENGLEWOOD, Colo. — The Broncos earned their most impressive win of the season on Sunday, leaving Dallas with a 30-16 victory that wasn't nearly as close as the score indicates.
With the victory over the previously one-loss Cowboys, the Broncos both improved their playoff odds and sent a message to the rest of the AFC that they would not simply slink away from the postseason race.
The win — perhaps Denver's biggest in years — has put the Broncos among a slew of nine AFC teams with five wins, and it has likely ensured the Broncos will be in the thick of the playoff race during the final stretch of the season.
Following the Broncos' Week 11 bye, Denver will play seven more games, five of which will be division contests. The Broncos figure to get several key contributors back as they continue the season, including outside linebacker Bradley Chubb and a number of players with less severe injuries.
In short, there's plenty of reasons to look ahead — and that's why the Broncos have their attention fixed on Week 10.
The Eagles have won just three games this season, but the Broncos are determined to not overlook a team that has been quite competitive in recent weeks.
"You've just got to respect the game, man, and respect your opponent," quarterback Teddy Bridgewater said Wednesday. "Never forget that dark place that we were in a couple of weeks ago. This is a time in sports where it can be dangerous. Just a couple of weeks ago, you were hearing, 'Aw, you guys suck. Get rid of this person. Trade this guy.' And then you win a game or two and it's like, 'Oh, you're the best,' this and that.
"You know, man, you've got to ignore it all because in this game there's going to be highs, there's going to be lows, and I think when you go through those moments where you're losing, it tests your character. With us, it was a test of our character those four weeks that we didn't come away with a win. And then to come away with two wins in a row, that tests your character also. How are you gonna respond? Are you going to feel like you've arrived, or are you going to approach it like, 'Hey, man, our job is not done. We've still got this game to focus on and then seven more games after this.' Just got to respect the game and respect the opponent."
Head Coach Vic Fangio was even more direct as the Broncos aim to earn their second three-game win streak of the season and avoid a loss that would wipe out the ground the Broncos made up vs. Dallas.
"You've got to get addicted to winning," Fangio said Wednesday.
The difference between a win and a loss against the Eagles would be stark. According to FiveThirtyEight's NFL projections, the Broncos' playoff odds currently sit at 39 percent. With a win over the Eagles, that number jumps up to 48 percent, with an 18 percent chance to win the division. A loss, though, would push the Broncos to just a 21 percent chance of making the playoffs and a seven percent chance to win the AFC West.
https://www.denverbroncos.com/news/you-ve-got-to-get-addicted-to-winning-broncos-not-looking-past-eagles-as-they-tr