Broncos preparing for Patrick Mahomes, Kansas…
2 min read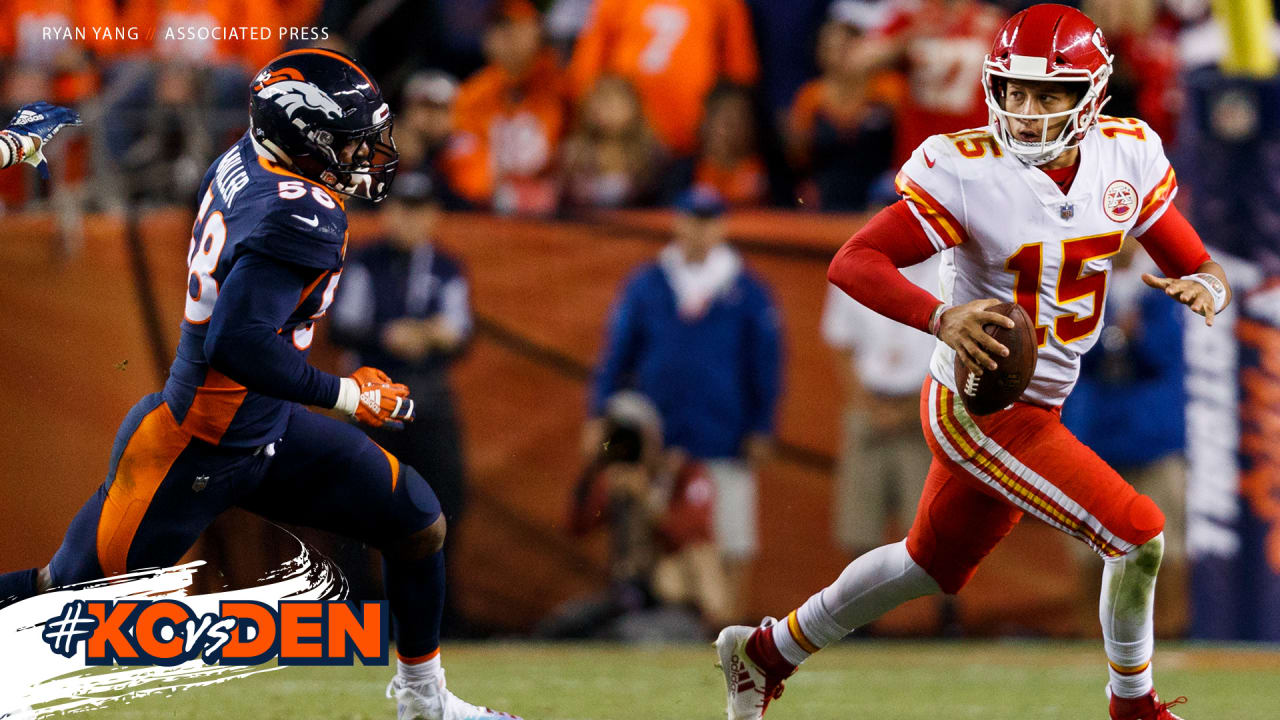 ENGLEWOOD, Colo. — When playing against Chiefs quarterback Patrick Mahomes, it's not enough to just defend the play they've called.
You have to also be ready for whatever happens when Mahomes extends the play.
The Broncos got a taste of that last year in Denver, as Mahomes escaped the pocket and evaded a Von Miller sack. Mahomes flipped the ball to Tyreek Hill with his non-dominant left hand on a key scoring drive for the Chiefs in a comeback win.
"With a guy like this, you have to defend two plays: the one they've called and then the one he might create," Head Coach Vic Fangio said Monday. "That makes it tough."
Mahomes' athleticism allows him to make those plays — and it led Fangio to compare him to a quarterback that Broncos fans know well.
"I think he's like John Elway was in the '80s and '90s," Fangio said. "He's that guy. Like Aaron Rodgers has been for the last 12, 14 years — however many years he's been starting. He's kind of that guy. He's the great passer, the great improviser. He plays with a lot of athletic arrogance, which is a compliment. He's very confident in his ability. He's very poised, he doesn't get rattled and he's got an arm that is really, really good.
"He can make all the throws they are asking him to make and some that that [they] are not even asking him to make that just show up in his improvisations. He's good in the pocket, has good pocket feel. You can tell he's a gamer. The guy is really, really special."
If the Broncos can knock off Mahomes and the Chiefs at home, they'll move within a game of the Chiefs in the division standings.
And while every game is important in Fangio's mind, there's something to be said for beating the three-time division champs.
"I think every game is a measuring stick," Fangio said. "But, to your point, the Chiefs are the reigning champions in this division I think three years running. To some degree, it is."
https://www.denverbroncos.com/news/broncos-preparing-for-patrick-mahomes-kansas-city-s-great-improviser