Broncos-Rams: What to watch
3 min read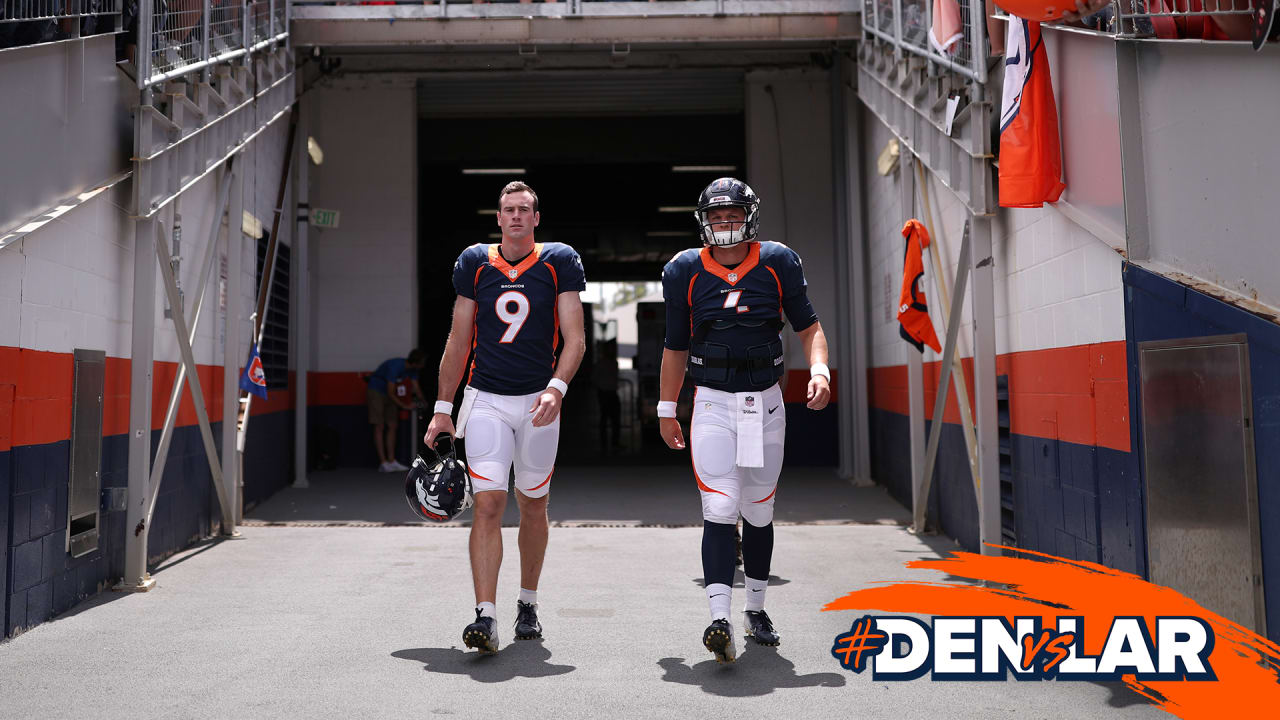 GETTING YOUNG DEFENDERS BACK ON TRACK 
With Todd Davis still sidelined, Alexander Johnson has been among the players seeing first-team work at inside linebacker. But despite all the first-team repetitions, Fangio said Johnson is "kind of flattening out" after an "up and down" game against the 49ers.
"Some good, some not so good," Fangio saida of Johnson's performance after reviewing the game footage. "I was hoping for more. He's got to keep ascending and not flatten out. I thought he had a good camp early on. … He's got to step it up here."
Safety Trey Marshall started on Monday with injuries sidelining Will Parks and Su'a Cravens. He notched three tackles, but it wasn't his best performance, Fangio noted.
"It was OK, was hoping for better, but he's a young guy who's learning," Fangio said. "His whole body of work, meaning since we've been here, practices, other games, was better than his work the other night so hopefully he'll be back to playing better."
FIXING WHAT AILS THE SPECIAL TEAMS
"We just have to do a better job of covering and blocking," Fangio said Wednesday.
No aspect illustrates this more than the team's work on kickoff and punt returns. The Broncos rank 23rd on kickoffs (20.0 yards per runback) and 28th in punts (3.3 yards per return).
The Broncos also have three fumbles so far this preseason; that rate of one fumble every three opportunities (returns and fair catches) is 28th in the league; only the Bengals, Giants, Lions and Falcons were worse going into Friday's games. So the first task remains to secure the football; one fumble or muff per game — as the Broncos have had on returns in August — is unsustainable.
Young players will likely comprise the core of the Broncos' special-teams units, but Fangio did not dismiss the notion of using starters on offense or defense, citing the example of NaVorro Bowman, who played for him in San Francisco from 2011-14.
Four-time Pro Bowl cornerback Chris Harris Jr. knows all about this; before he broke up his first regular-season pass as a pro, he led the Broncos in special-teams tackles in three games as a rookie.
Harris' solution? Find the players who bring what he calls "want-to" to the equation.
"It just more like 'want-to,' I think. I think we just need a little be more dog in us in special teams," Harris said. "Just 'want-to' — who wants it more? I think that is what special teams is. Who wants it? Who is going to make the play, who is going to put that high effort in?
"I think we have great effort, but we've just got to have that dog in us to go finish the play."
https://www.denverbroncos.com/news/broncos-rams-what-to-watch