Broncos roster additions could make immediate…
3 min read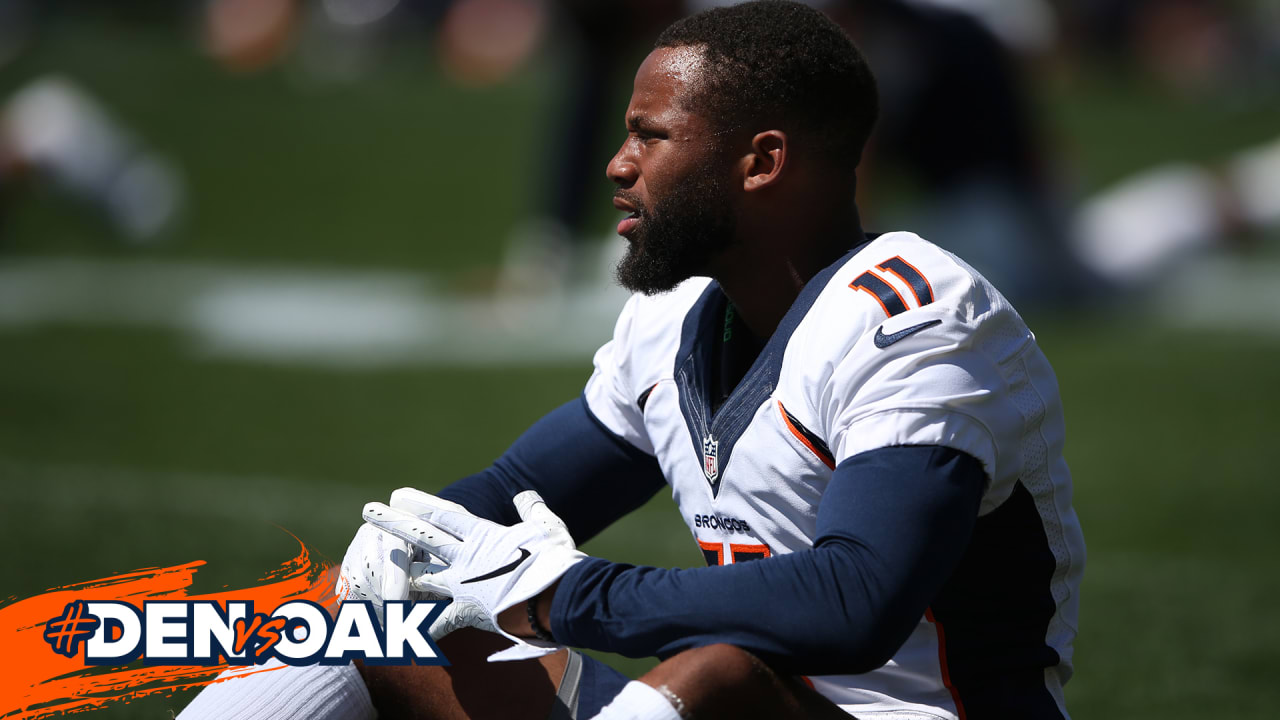 The Broncos claimed Allen off waivers from the Rams, who run a similar offensive system to Offensive Coordinator Rich Scangarello's scheme.
Fangio said he hopes the familiarity will help the fourth-year quarterback have a short learning curve.
"We just think he's a good athlete, throws a good ball," Fangio said. "I like the way he runs an offense, what little I've seen of him. We think he's a good fit. We'll see."
Allen, who completed 63.1 percent of his passes during the preseason, said he won't aim to learn every detail of the offense ahead of Denver's game in Oakland. Instead, he'll look to focus on the areas of the playbook that the Broncos may run if Allen has to play. 
"It will be pretty extreme [to study] for this next week, but I think it's not about trying to learn it all in the first week," Allen said. "It's about being comfortable with some of the stuff they might have me do in case that happens. It'll be a crash course, but [we're] obviously taking it in steps."
Despite the extra work, the Arkansas product said he's excited to be in Denver to back up Joe Flacco.
"[It's a] great opportunity, obviously," Allen said. "Kind of a whirlwind right now getting everything situated and getting in the offense and I'm just going to do my best and prep as best I can this week and get ready." 
When the Broncos set their initial 53-man roster, Elway said Denver would "see what we can do" if a better option at punt returner emerged.
Denver thinks it did just that, as they claimed Spencer off waivers from the Steelers.
Spencer averaged 14.7 yards per punt return during the preseason, and the Broncos plan to have Spencer start at punt returner.
"That's [what] we're looking to do," Fangio said. "We'll see how he does this week, but that's what we're planning on."
The 2014 draft pick — who spent four seasons in the CFL — impressed the Broncos with his ability.
"He was a good returner," Fangio said. "He's got a lot of experience doing it. He's quick, he's fast and he's a seasoned returner."
If Spencer can break off a chunk return against the Raiders on "Monday Night Football," it may help to flip the game in Denver's favor. The first-year player had a 38-yard return during the 2019 preseason.
"Like I said, put the offense in good field position and, if I can score, it'll happen," said Spencer when asked about his goals for Week 1. "For me, it's all about going out there and letting the game come to me and just playing fast. You know, there's going to be a lot of emotions, but that's a part of being a pro. I'm just excited to get out there."
https://www.denverbroncos.com/news/broncos-roster-additions-could-make-immediate-impact