Broncos search for answers after 23-3 loss extends…
3 min read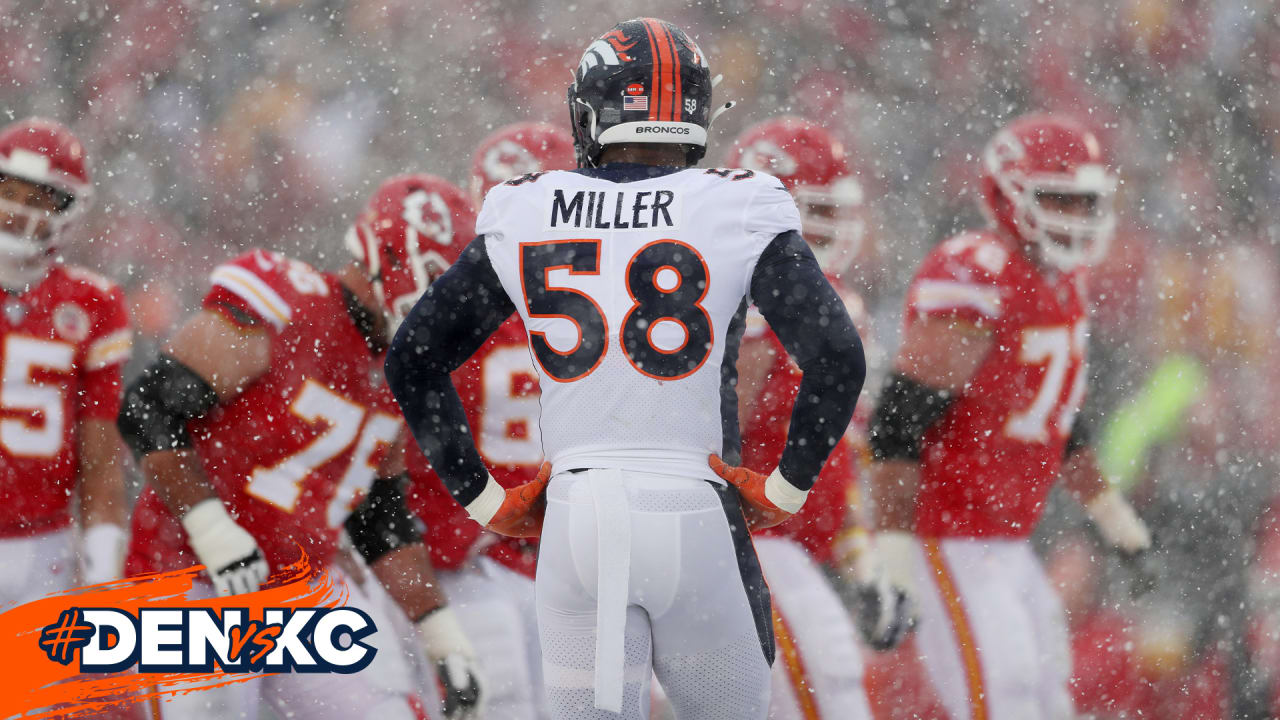 Mahomes had 210 yards passing at halftime as the Chiefs took a double-digit lead to the locker room.
Drew Lock, who made his return to Kansas City after growing up just miles away from Arrowhead, was unable to match Mahomes.
"It's disappointing, but it didn't have anything to do with coming home," Lock said. "I'd be disappointed anywhere in the country if I played like this. When you come out of a loss, you're never going to be excited. Disappointed will always be your reaction. It is what is after a loss like that."
Lock completed 18-of-40 passes for 208 yards, an interception and a 50.8 quarterback rating as he fell for the first time as a starter.
"It was a tough day," Fangio said. "Obviously when we only score three, there's not much good there. But I thought he handled the conditions well. I think it's a game under these conditions that he can bank and learn from."
The Broncos' offense picked up just five first-half first downs and scored three points. The Broncos' best chance — after their first three drives ended in punts — came after they converted a fourth-and-1 with 3:46 to play in the half.
Trailing 12-0, the Broncos took the risk from their own 48-yard line. Quarterback Drew Lock faked a handoff and then lofted a throw down the left sideline to Noah Fant. The 43-yard pass moved Denver to the Kansas City 9-yard line, but Tyrann Mathieu broke up a pass to Courtland Sutton on second down, and the Broncos ended up settling for a field goal.
They wouldn't score again, as Lock threw a second-half interception in the team's only other red-zone trip.
"We've just got to be better down there," Lock said. "I thought we'd been pretty good in the weeks before, but they got us down there."
It was never going to be an easy task.
The Broncos are now just 3-15 in December in Kansas City since Arrowhead opened in 1972, and rookie Drew Lock was unable to join John Elway, Peyton Manning and Kyle Orton as quarterbacks to win in Arrowhead in December.
"Well, they're really good," Fangio said of this year's iteration of the Chiefs. "Their record the last few years is indicative of that. They lost an overtime game to go to the Super Bowl last year. They're really good. They've got a lot of talent on offense, and they seem to have rectified their defense here in the last month or two. I know they've done very well against us in our two games."
The Broncos' loss ended their slim hopes of a wild-card berth and guaranteed no better than a 7-9 finish. Denver will miss the playoffs for the fourth consecutive season and the organization has posted three consecutive losing seasons for the first time since 1970-72.
https://www.denverbroncos.com/news/broncos-search-for-answers-after-23-3-loss-extends-chiefs-streak