Burning Questions: Broncos vs. Bears
2 min read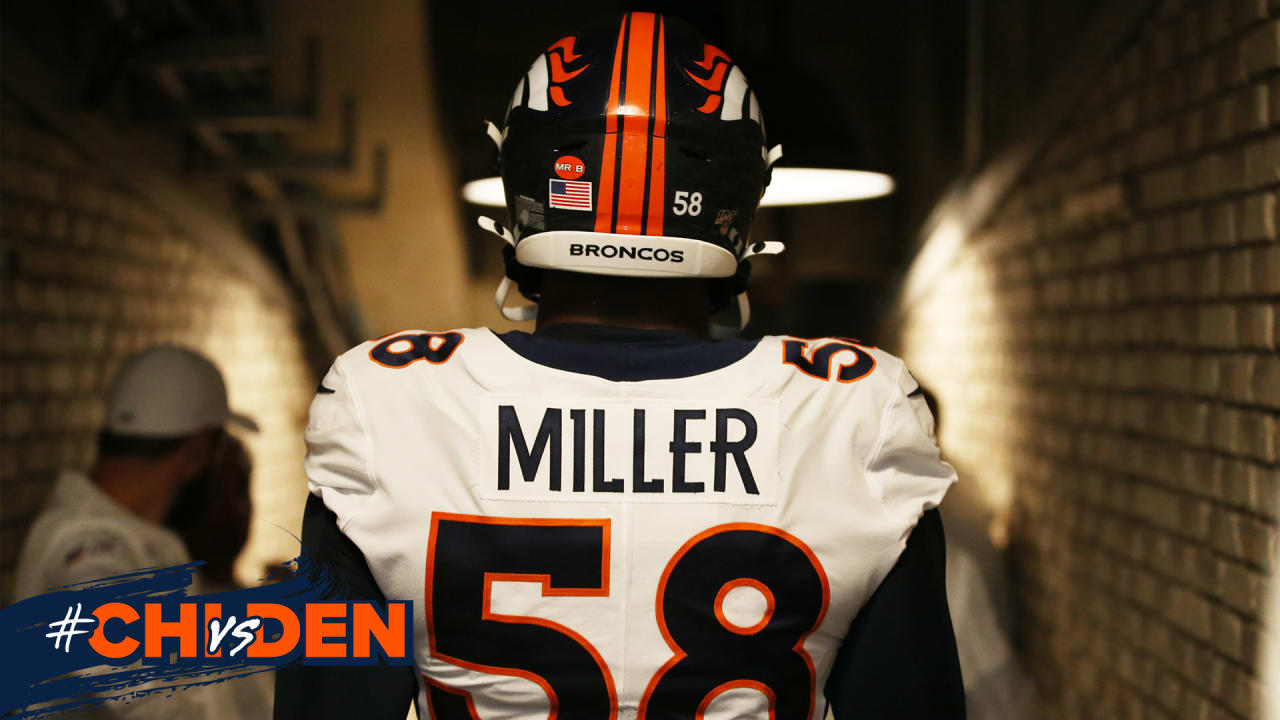 HOW DOES THE BRONCOS' DEFENSE RESPOND VS. MITCHELL TRUBISKY?
Especially in the first half, Raiders quarterback Derek Carr faced very little resistance from the Broncos' defense. The veteran quarterback finished the first half 16-of-17 for 178 yards, a touchdown and a 129.9 QB rating as the Raiders jumped out to a 14-0 halftime lead. Carr used a series of short, quick passes to put Oakland in manageable situations, and the Raiders' running game did the rest.
Again and again, the Raiders ended up in third-and-short situations, which rendered the Broncos' pass rush ineffective. Von Miller and Bradley Chubb ended up with no sacks and no quarterback hits.
"You all have known me for nine years," Miller said Thursday. "If I don't get a sack and then we lose on top of that too, it's a double loss for me. That's my job and I like to get my job done."
Bears quarterback Mitchell Trubisky had a much different 2019 debut.
Facing the Packers, Trubisky finished 26-of-45 for 228 yards, an interception and a 62.1 quarterback rating. He was sacked five times and only led the offense to three points in a 10-3 loss. 
Can Miller and Chubb get back on track and hassle Trubisky into a similar performance? Or will Trubisky rebound with a Carr-like performance? The answer could be the difference between a Broncos win or loss.
An X-factor in the matchup: Trubisky's mobility outside of the pocket.
"He is dangerous when he is scrambling," Head Coach Vic Fangio said Wednesday. "He is a very good athlete, he is fast and he is elusive. He has a good feel for when to pull it down and run. He's made a lot of plays in his short career doing that. Yet, he's a very accomplished passer when he's inside the pocket, can make all the throws they ask him to make and he's a damn good player."
If the Broncos are to find success against Trubisky and the Bears' offense, it likely starts with shutting the Bears down on first and second down. That will put Miller and Chubb position to do what they do best: make game-changing plays.
https://www.denverbroncos.com/news/burning-questions-broncos-vs-bears