Byron Murphy Picks Good Time To Elevate His Game
2 min read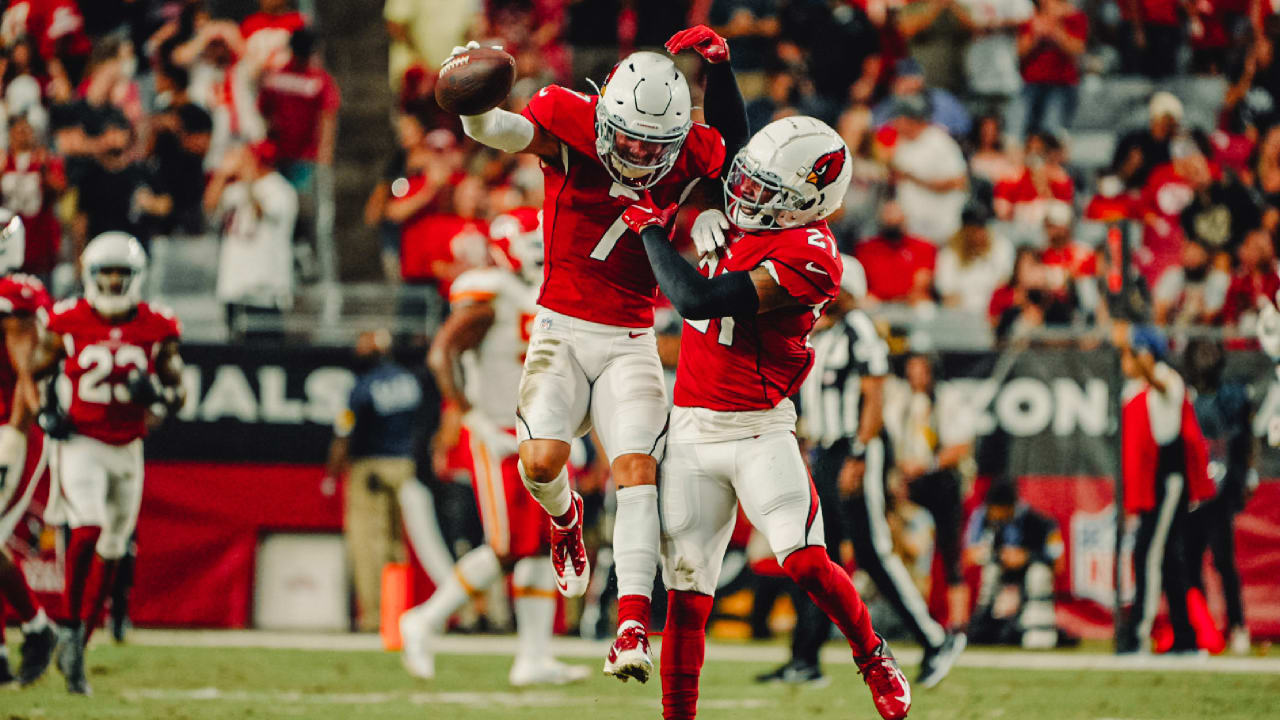 An interception was there to be had last week, Byron Murphy Jr. figured, and preseason or not, he was disappointed he didn't make the play.
So as he tracked Chiefs quarterback Patrick Mahomes running backward and to the sideline trying to avoid linebacker Devon Kennard, the Cardinals' cornerback was ready as the ball was launched to the end zone.
"I had to make up for it," said Murphy, after his toe-tap pick of Mahomes in the preseason loss to the Chiefs. "I'm out here playing the game I love, just have fun with it. Last week I thought I should've made the play. This week was like, I can't let that happen again."
Murphy's play was a highlight of an up-and-down defensive night. The starting defense only allowed three points, stopping the Chiefs on all three of their first drive third downs, although allowing two fourth-down conversions.
Coach Kliff Kingsbury liked the effort but lamented that the unit was on the field too many plays. Young linebackers Zaven Collins and Isaiah Simmons had some highlight plays, but made mistakes.
"Personally, I missed too many tackles, missed (defending) a big play down the middle," Collins said,
"We're not going to beat around the bush with something, not at this level," Collins said. "We're going to fix it."
https://www.azcardinals.com/news/byron-murphy-picks-good-time-to-elevate-his-game