Cameron Dantzler Explains Nickname & Confidence…
2 min read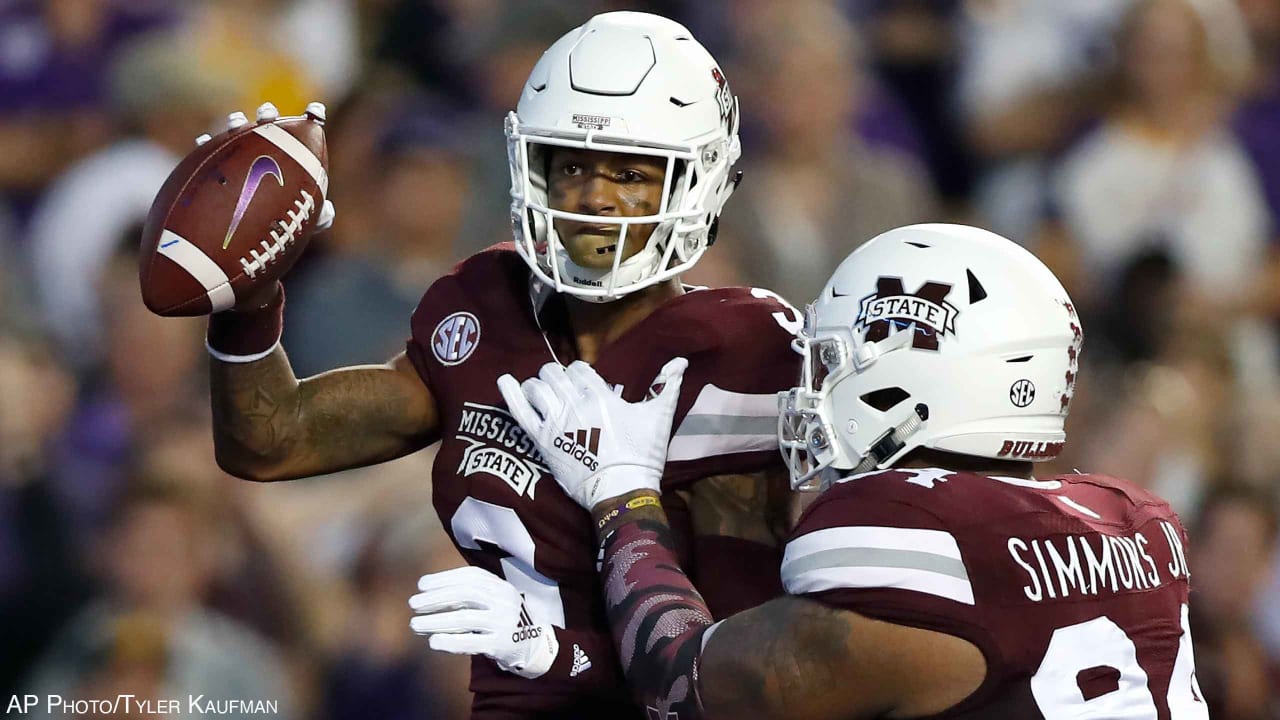 Vikings third-round draft pick Cameron Dantzler says he's been doubted his entire life.
Growing up in Hammond, Louisiana, the cornerback had a lanky body frame, which resulted in a unique nickname given to him by his high school coach that has stuck with him to this day.
"It came from around like sophomore year when I weighed like 140, 150 pounds," Dantzler said. "I was always a tall, skinny guy. I was always tackling people and [my opponent] would just stay down for a long time.
"My coach was like 'We are going to call you The Needle!' It's stuck with me for a long time."
Vikings Head Coach Mike Zimmer has long had a taste for tall cornerbacks, and the Mississippi State product fit the bill at the 89th overall pick.
While his length is certainly a strength that could translate to the league, the 6-foot-2, 188-pound Dantzler has always said that confidence is his best trait.
"My confidence is going to be more dangerous when I step to the next level," Dantzler said. "Me being a smaller guy, you just have to have confidence in what you do and know your abilities. I just try to do that with everything I do, not just football."
Dantzler believes that most successful cornerbacks in the league have that mindset and even have an edge of "cockiness" to their game.
"It's confidence, but you got to be cocky a little bit," Dantzler said. "I have a little flavor and cockiness in my game," Dantzler laughed.
That definitely translated to the field for Dantzler as a Bulldog, where he never allowed his opponent to collect more than 60 receiving yards throughout his college career.
A wild statistic from Pro Football Focus circulated across Twitter last week on that success he had over his final two years at Mississippi State:
https://www.vikings.com/news/minnesota-vikings-podcast-episode-51-highlights-cameron-dantzler-explains-nickna