Can the Broncos win the turnover battle?
3 min read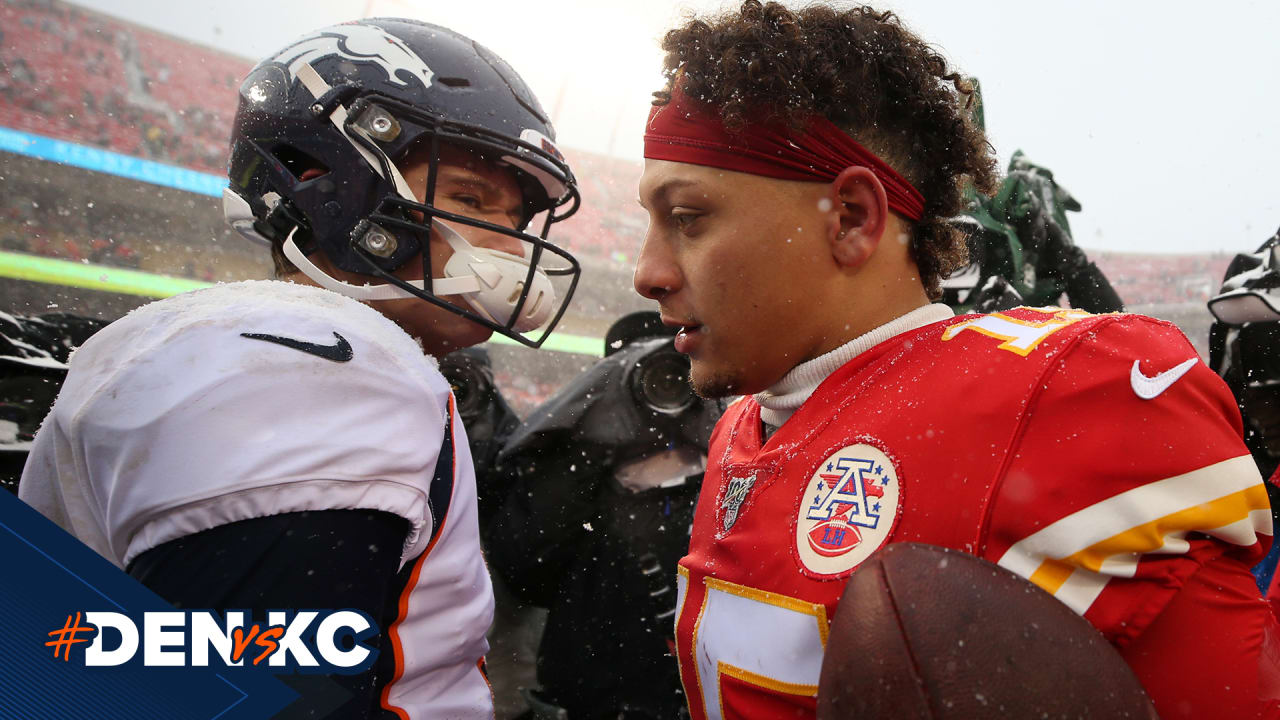 For the third consecutive week, the Broncos will face an opponent with an active winning streak of at least five games.
The Dolphins carried a five-game winning streak into Empower Field at Mile High, which the Broncos snapped in Week 11. In Week 12, the Saints brought a seven-game win streak of their own to Denver, which they extended to eight games.
The Chiefs, though, with a six-game winning streak, are a different beast. They've won 19 of their last 20 games, and they are jockeying for position for the first-overall seed in the AFC.
Denver is worried about a different winning streak. The Chiefs have won 10 consecutive games over the Broncos, and Patrick Mahomes has won all six of his starts against Denver.
On Sunday, the Broncos will have an opportunity to end the skid on a national stage. For the first time since 2017, the Broncos will be featured on "Sunday Night Football" and can earn a prime-time win. With a victory, Denver would do more than earn its fifth win of the season and deny the Chiefs a chance to wrap up another division title. The Broncos would also show the Chiefs — and the nation —that they're back to being competitive in the rivalry.
CAN THE BRONCOS WIN THE TURNOVER BATTLE?
Need proof of the value of winning the turnover margin? Early in the Broncos' Week 7 loss to Kansas City, Denver's offense appeared listless as it went three-and-out on two consecutive possessions to start the game. Then, with the Chiefs holding a 7-0 lead, the Broncos forced a fumble that they recovered at Kansas City 37-yard line. Four plays later, the Broncos scored a touchdown to pull within a point of Kansas City.
The Broncos, though, couldn't maintain the momentum. Melvin Gordon III lost a fumble and Lock threw a pick-six in the second quarter, and Denver finished with four turnovers in the loss. Holding onto the ball and making good decisions will be paramount to Denver's chances of winning.
That won't be enough, though. The Broncos will also need to find a way to force the Chiefs into mistakes, which they've avoided all season. Mahomes has thrown just two interceptions this season, and Kansas City ranks second in the NFL in giveaways.
The Broncos will need to accomplish more than just winning the turnover battle, but that will be a key factor. It's likely not a coincidence that the Broncos' last win over the Chiefs came the last time they won the turnover battle. That was way back in Week 2 of the 2015 season in Arrowhead Stadium. They'll aim to grab another road win on "Sunday Night Football."
https://www.denverbroncos.com/news/denvskc-s-burning-questions-can-the-broncos-win-the-turnover-battle