Cardinals Aiming For Aerial Ascent
2 min read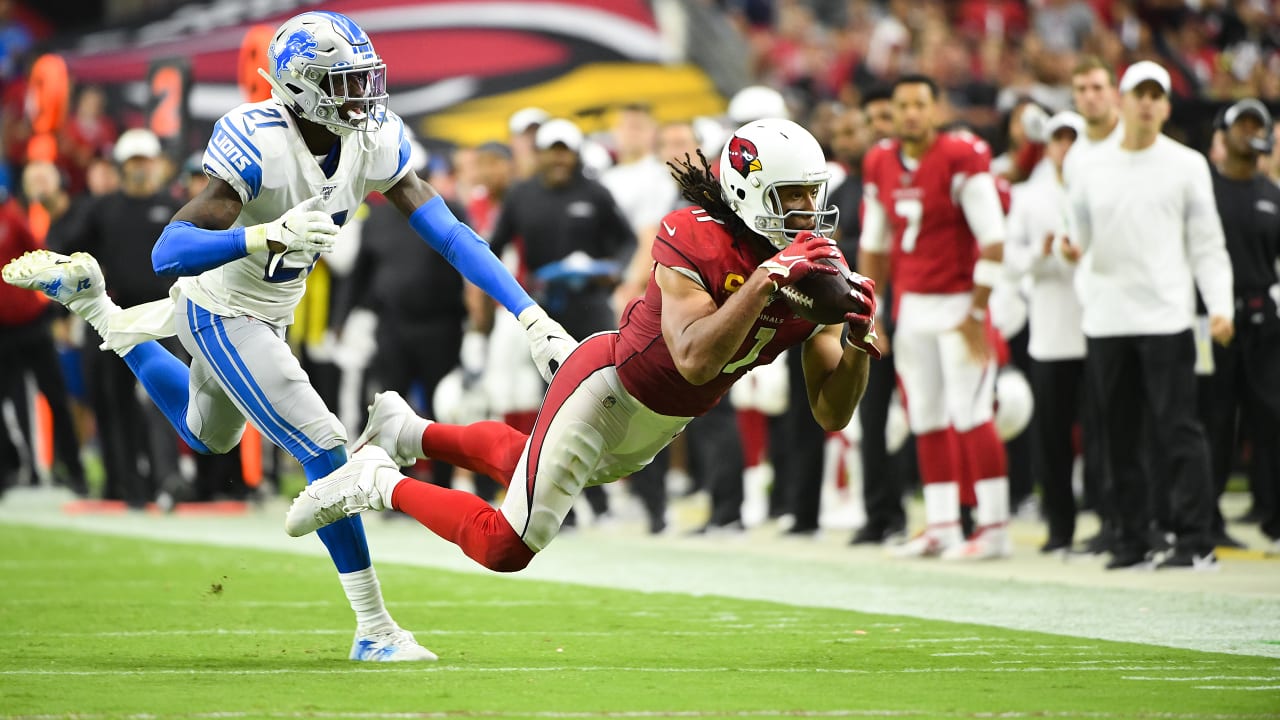 Murray said the emphasis this offseason has been improving the passing game. He averaged 6.9 yards per pass attempt last season, which was below league average, and the Cardinals finished No. 20 in Football Outsiders' passing efficiency.
"That's honestly one of the main focal points of the next step, is improving our dropback game, which was obviously kind of mediocre in a way last season," Murray said. "I think a lot of that comes with reps, time playing with the guys. Getting D-Hop is obviously a tremendous help for us. I can't wait to play with him."
"The good thing about it is, if you look at it statistically, hurt or not, I was able to progress my second year," Kirk said. "The next step is taking that next jump, showing I'm progressing and getting better."
Fitzgerald is excited about the long-term capability of the Cardinals' aerial attack, as Murray, Hopkins and Kirk have plenty of career left ahead of them.
"The future is going to be extremely bright with (Hopkins) and Christian here for the next, hopefully, 10-plus years, catching balls from Kyler," Fitzgerald said.
In 2020, Fitzgerald will be a big part of it, too, as his ability to remain productive has not dimmed in his mid-30s.
As the hype continues to grow for the Cardinals, an improved passing game centered around Hopkins, Kirk and Fitzgerald seems essential for the team to contend for a playoff spot.
"Once we take that next step, we'll be even more dangerous," Murray said.
https://www.azcardinals.com/news/cardinals-aiming-for-aerial-ascent