Cardinals Cancel Football Work Amid Social Justice…
3 min read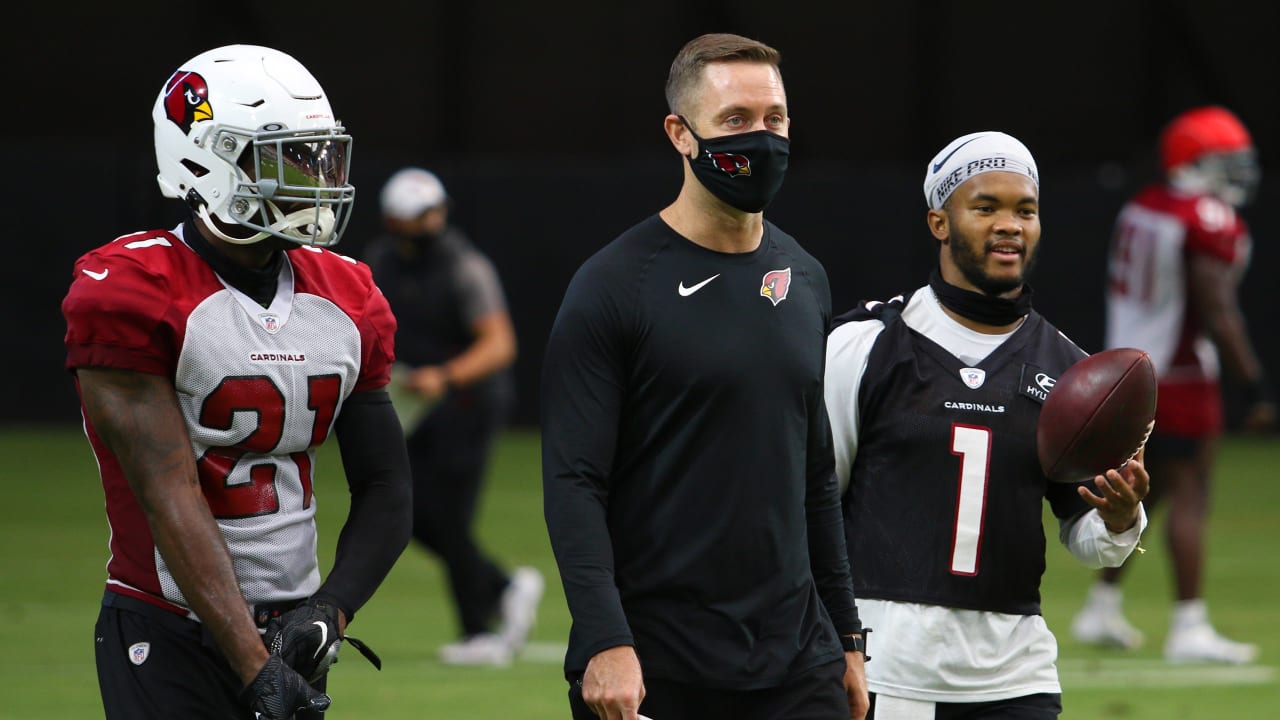 On Wednesday night, many in the sports world made a stand, starting when the players of the NBA's Milwaukee Bucks decided to not play their playoff game – a move that was eventually embraced by the other five teams scheduled to play, leading to postponement of all NBA games.
All WNBA teams did the same, as did multiple Major League Baseball teams.
"As players and coaches we have a tremendous platform and we can help keep the spotlight on the fact that, as a country, we have issues when it comes to social injustice and racism," Kingsbury said. "We have a problem here. People pay attention when Doc Rivers speaks. He's a guy I know I admire and look up to in this profession and the other night the way he put it, it was so powerful and so eloquent. We talked about it as a team. We have the ability to touch lives and lead by example, and that's what we are all trying to do."
When George Floyd was killed by police in Minneapolis in the summer, many Cardinals spoke out at the time. Larry Fitzgerald went back to his hometown and took part in a couple of protest marches. Kyler Murray emphasized how every person needed to call out racism whenever they hear or see it.
"It's not enough to just not be racist," Murray said in June. "You've got to be anti-racist. You've got to hold everyone accountable."
D.J. Humphries noted in June that athletes were protesting for change – and that's why they continue.
"Are you going to make these changes so (NFL players) don't have to continue to protest?" Humphries said. "Are you going to change police policies? Are you going to change the way you do things in-house? Are things going to change, because if not – if we're going to keep arresting these police that are killing us, and then they keep getting acquitted, getting off with cold-blooded murder, then things are not changing."
Kingsbury said he had a discussion with his father, Tim, a long-time football coach and a Purple Heart recipient after serving in Vietnam with the Marines, about kneeling for the anthem. He noted that his father thought it was important for everyone to respect individual viewpoints on the subject, because they tend to be personal and passionate.
With his players, Kingsbury said, it's about increasing the awareness that these problems exist, and not to twist it into other unrelated subjects.
"You've got to understand, at its core, what this is really about. It's always been about drawing attention to the social injustice that continues to take place," Kingsbury said. "We saw it again this week with Jacob Blake. It's about increasing awareness that racism exists, police brutality against people of color continues to happen, and let's not confuse it with something else and make the narrative different.
"My biggest takeaway from talking to my dad is that kneeling doesn't reflect a lack of patriotism or respect for the military in any way, just like standing during the anthem doesn't mean you're OK with racism or social injustice. It's important to respect and understand that. These are important issues that need to be addressed, and important conversations that need to be had. I'm grateful that I've been able to be around a great group of guys that have enlightened me – hearing their stories and their struggles. Those conversations will continue throughout the year. I just hope we can all continue to push in the right direction."

https://www.azcardinals.com/news/cardinals-cancel-football-work-amid-social-justice-boycotts-jacob-blake