Cardinals Could Pounce If Pass-Catcher Slips In…
2 min read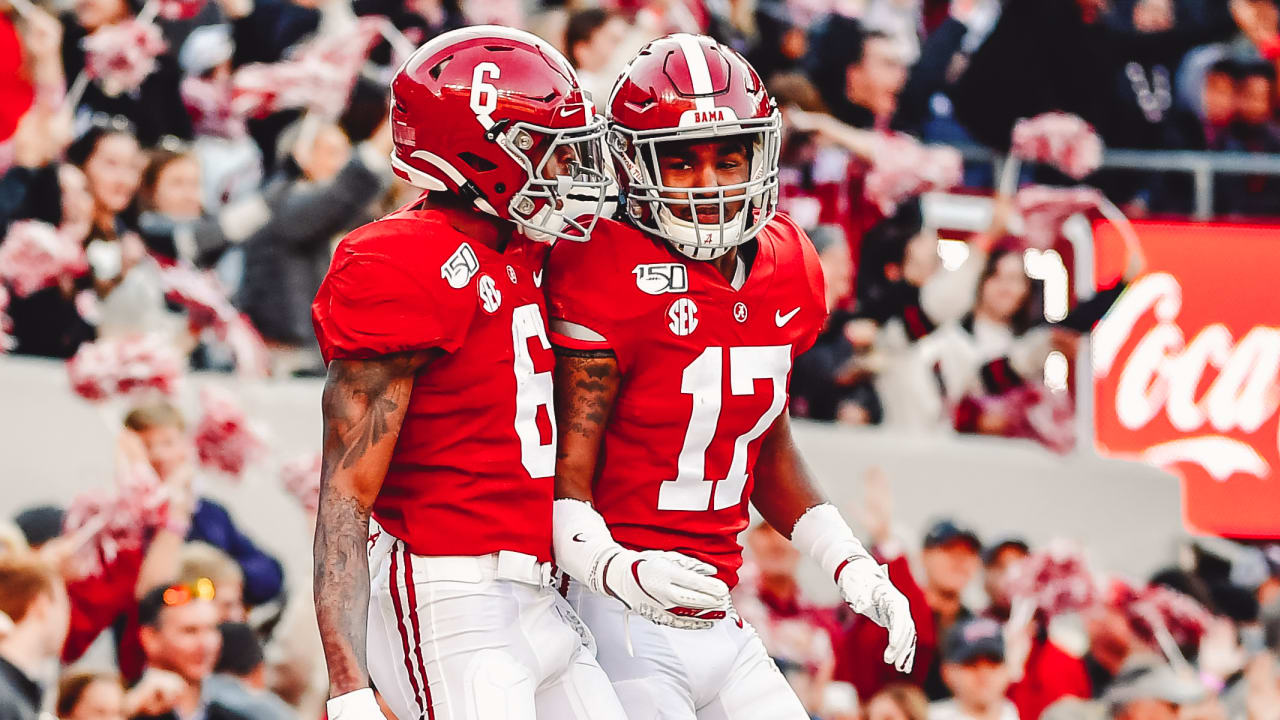 At 5-foot-10, Waddle isn't a prototypical outside receiver, but can line up in a variety of spots. The only real knock on Smith, who is 6-foot-1, is his 170-pound frame, as critics wonder if that slenderness will be a detriment against physical NFL cornerbacks.
"I feel like it's not going to be any different than college," Smith said. "I played against some of the best in college. I played in the SEC. I feel like that's the toughest conference there is. I know a lot of people bigger than me that have more problems than me. So I'm not worried at all."
The hype surrounding Pitts continues to rise. The Florida star had 43 catches for 770 yards and 12 touchdowns in only eight games in 2020. Tight ends don't generally get taken in the top-10, but his elite skillset could trump any positional concerns.
When Pitts gets to the NFL, he has the goal of becoming the best tight end in history.
"I want to start at a high level and keep increasing every year," Pitts said. "Being able to do things that other tight ends aren't doing, which would make me special. I feel like at the end of the day, with all the preparation through the years, I feel like at the end I'll be the best to ever do it."
Chase opted out in 2020 after catching 84 passes for 1,780 yards and 20 touchdowns the year prior at LSU. The biggest question mark for him was speed, but Chase believes he answered it by running an unofficial 4.38-second 40-yard dash at his Pro Day.
"I kind of surprised myself," Chase said. "I was going for a low 4.4."
Even though Chase didn't play this past season, he has been training hard in preparation for his pre-draft workouts.
"I just want to be great," he said. "There's no way for me to sit down outside, be lazy and get passed up."
There is a lot to like about each of the four prospects, and it's easy to envision any of them slotting into the Cardinals' offense this year and beyond. Each player, of course, is hoping to go as high in the draft as possible.
"Wherever the chips fall is where they fall," Pitts said. "If I do happen to go top-5, that would be something crazy for me and my family."
If Pitts or an elite receiver falls to No. 16, it could be Cardinals fans on the brink of delirium when the team is on the clock.
https://www.azcardinals.com/news/cardinals-could-pounce-if-pass-catcher-slips-in-draft