Cardinals' decision about free-agent running backs…
2 min read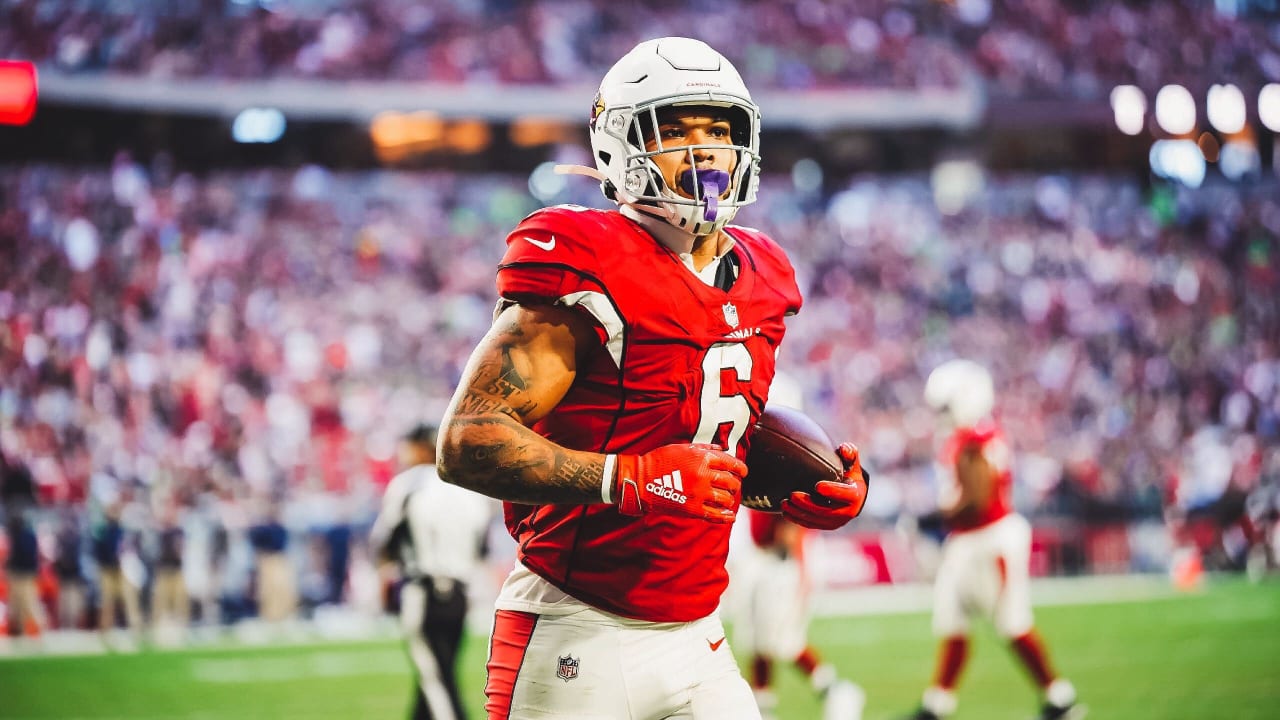 Conner, who scored 18 total touchdowns and was the big goal-line and short-yardage back the Cardinals had been missing in the Kliff Kingsbury era, will likely be the higher priority. The reality is third back Eno Benjamin makes more sense filling Edmonds' role if needed than Conner.
"(Conner) had a great role for us," Kingsbury said. "Love everything about him, on the field, off the field, his mentality is what you want in your organization."
Kingsbury reiterated the lament that Conner and Edmonds didn't get a chance to play together as much in the second half of the season, aside from DeAndre Hopkins' injury the biggest reason for offensive struggles.
If either leaves, spending a later draft pick on a running back – like White, who said in Indy he had talked to the Cardinals and would love to stay in Arizona – is possible. But the Cardinals also could look for another veteran as they did last year in finding gold with Conner. The Cards also signed veteran Jaylen Samuels to a futures contract earlier in the offseason.
Kingsbury said Benjamin has "made great strides" and the former ASU back also had a highlight-level TD truck run in San Francisco. His immediate future will depend on Edmonds' eventual choice.
"It's no secret, having James and Chase, in a perfect world, we'd want them both back," Keim said. "But it's a business and we'll see what happens."
https://www.azcardinals.com/news/cardinals-will-soon-need-to-figure-out-options-at-running-back