Cardinals Had NFL's Most Improved Offense In 2019
1 min read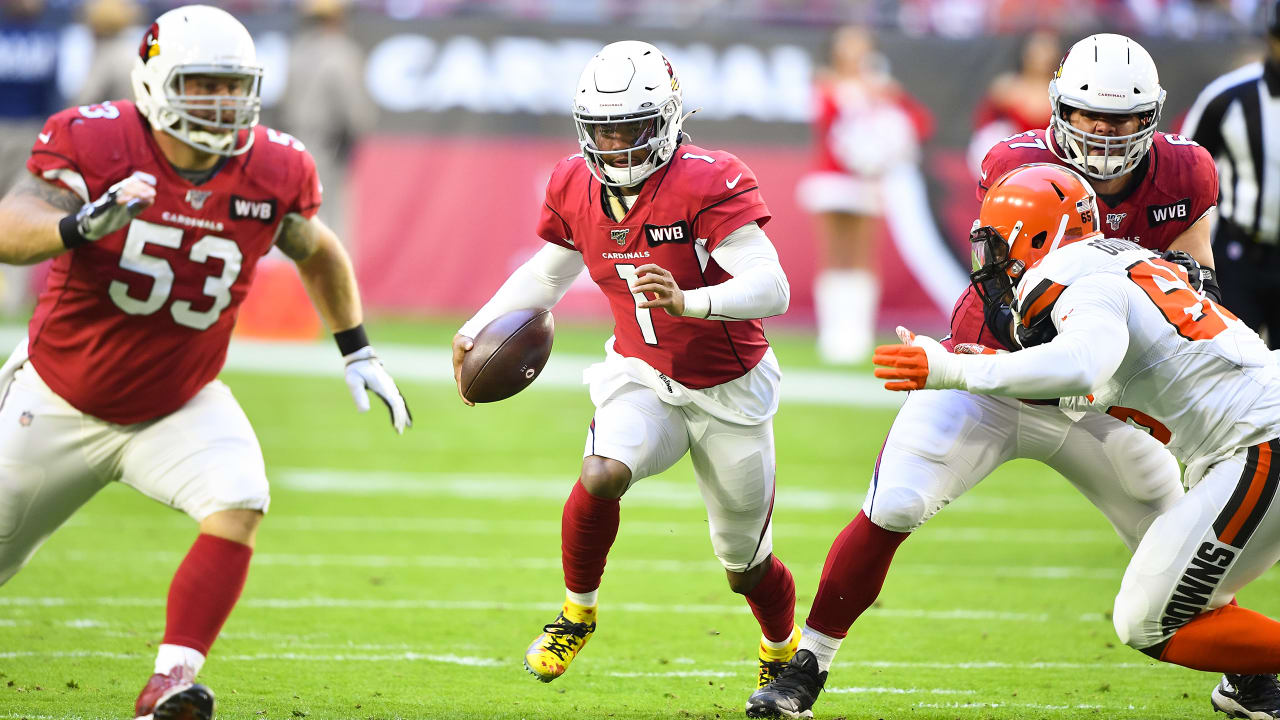 The Cardinals had the second-most efficient rushing team in the NFL in 2019, behind only Baltimore. The team set a franchise-record by averaging 5.03 yards per carry, and was 15.5% better than average, per Football Outsiders. Last season, the Cardinals were 21.4% worse than average running the ball.
The passing game finished No. 21 overall this year, 1.2% better than average. While that wasn't particularly noteworthy, it was still a giant uptick from 2018, when the Cardinals were last in the NFL, 46.9% worse than average.
Football Outsiders also computes a weighted offensive efficiency, which de-emphasizes early-season performance to give a better indicator of how a team is currently playing. In that metric, the Cardinals finished the regular season as the seventh-most effective offense in the NFL.
While the overall record of 5-10-1 left plenty to be desired, the ever-improving offense sends the Cardinals into the offseason with reason for optimism, especially considering Murray should continue to progress.
"I think we did come a long way," wide receiver Larry Fitzgerald said. "To see Kyler's maturation and the way he was able to perform this year – I think it's a runaway for Rookie of the Year for him. He's Houdini back there. We have a really bright future."
https://www.azcardinals.com/news/cardinals-had-nfl-s-most-improved-offense-in-2019