Cardinals Head Into Season Motivated By…
2 min read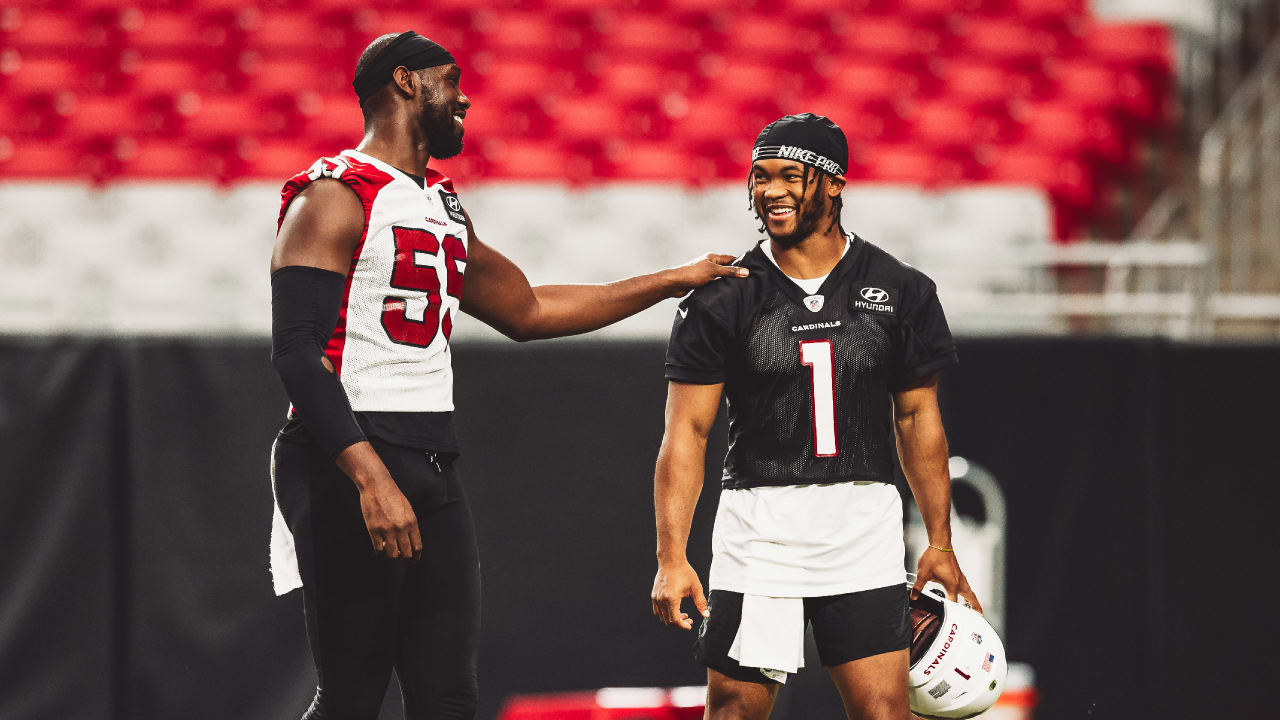 The right answer, the expected answer, is that the Cardinals have moved on from their disappointing finish of 2020.
Kyler Murray spoke about the new season, and new teammates. Then he was asked just when he got past the anger and disappointment of missing the postseason after the Cardinals began last season 6-3, and the quarterback shook his head.
"That never goes away," Murray said. "Not making the playoffs two years in a row, that's not fun."
When the Cardinals opened training camp, coach Kliff Kingsbury made sure to address the 2-5 finish, the reality that the Cards had needed just one win in their final two games – both against backup quarterbacks – to reach the playoffs and didn't do it.
The idea was to acknowledge and then embrace 2021. But it's hard to get past the idea that 2021 will at least partially be seen – and evaluated – through the prism of 2020.
"I need to address the elephant in the room," running back Chase Edmonds said. "We felt like we were very disappointed with the way the season ended. To come out, be 6-3, it looks like you have a good chance to get to the playoffs. We put it on ourselves — we folded. Point blank, period."
The Cards are a different team. Larry Fitzgerald, Patrick Peterson, Haason Reddick and Kenyan Drake aren't around. A.J. Green, Malcolm Butler, J.J. Watt and James Conner are. Yet to hear holdovers like Edmonds and wide receiver Christian Kirk, that finish is motivation this season.
It's one of the reasons Kingsbury wanted to bring it up in the initial team meeting, not only to talk to those who were around, but to make sure the newcomers understood.
"Nobody was happy with how that ended," Kingsbury said. "It was an abrupt end."
https://www.azcardinals.com/news/cardinals-head-into-season-motivated-by-frustrating-playoff-miss