Cardinals Hope Roller Coaster Regular Season Ends…
3 min read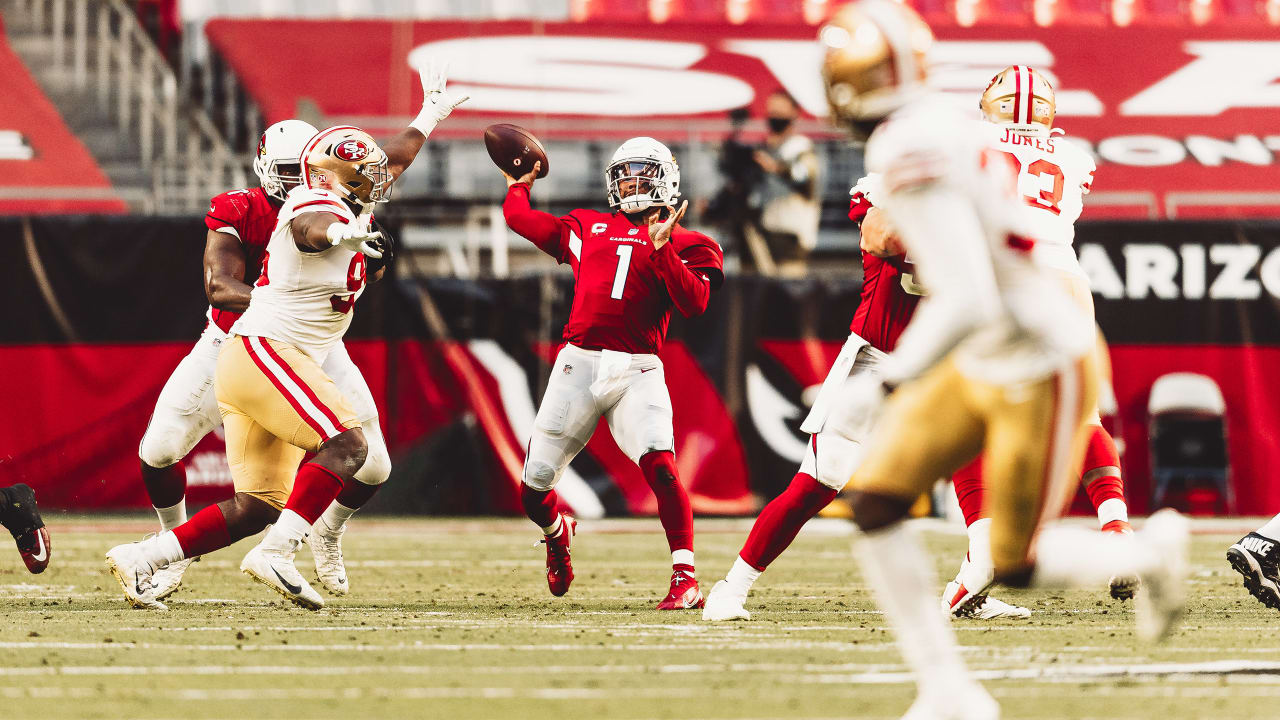 The Rams are 7-0 against the Cardinals under coach Sean McVay, including a 38-28 win earlier this season at State Farm Stadium, but will be severely short-handed in this matchup.
Quarterback Jared Goff won't play after breaking his thumb against the Seahawks in Week 16. Leading rusher Darrell Henderson (ankle) has been placed on injured reserve, while the Rams could also be without wide receiver Cooper Kupp (COVID-19), left tackle Andrew Whitworth (knee), defensive end Michael Brockers (COVID-19) and running back Cam Akers (ankle).
The Rams will turn to John Wolford at quarterback. He has never taken an NFL snap, and his last game action came with the Arizona Hotshots of the AAF back on March, 31 2019.
"We're going to go out there and try to put the pressure on, make him uncomfortable," outside linebacker Haason Reddick said.
The Cardinals are in better shape health-wise, although there are questions about a trio of key players. Safety Budda Baker suffered a neck injury this week, but coach Kliff Kingsbury is "hopeful" he will be available. Fitzgerald (groin) and running back Chase Edmonds (hip) did not practice all week and will be game-day decisions.
Murray took a shot to the leg on his final pass during last week's loss to the 49ers, but was a full participant in practice this week and has no plans to play cautiously with so much on the line.
"There's no holding back," Murray said.
The Cardinals' offense was subpar in the first matchup against Los Angeles, and while the Rams have taken several personnel hits this week, their defense still boasts star defensive tackle Aaron Donald and star cornerback Jalen Ramsey.
Even though Los Angeles is not expected to score as much this time around, the Cardinals' first-half punt-a-thon from the first matchup can't be repeated.
"Last time we played these guys, they shut us down," Kingsbury said. "We didn't do much of anything."
The Cardinals started the season 6-3, which gave them a first-place standing in the NFC West more than halfway through the season. They have lost four of six since then, including a lackluster showing on both sides of the ball in Week 16 against San Francisco.
There are plenty of questions because of the second-half slide, and an ugly win over a depleted Rams team wouldn't answer those.
Left tackle D.J. Humphries doesn't care. If the Cardinals emerge victorious, he has an easy descriptor for the group.
"A playoff team," said Humphries, letting his answer hang in the air for effect. "I don't really get enamored with what people say. I don't watch much TV, and I definitely don't watch much ESPN and those types of things, so I couldn't tell you what's being said. But I know if we win, all I can tell you is we're a playoff team. We're in."
https://www.azcardinals.com/news/cardinals-hope-roller-coaster-regular-season-ends-with-a-thrill-against-rams