Cardinals hoping D.J. Humphries comes off Covid…
2 min read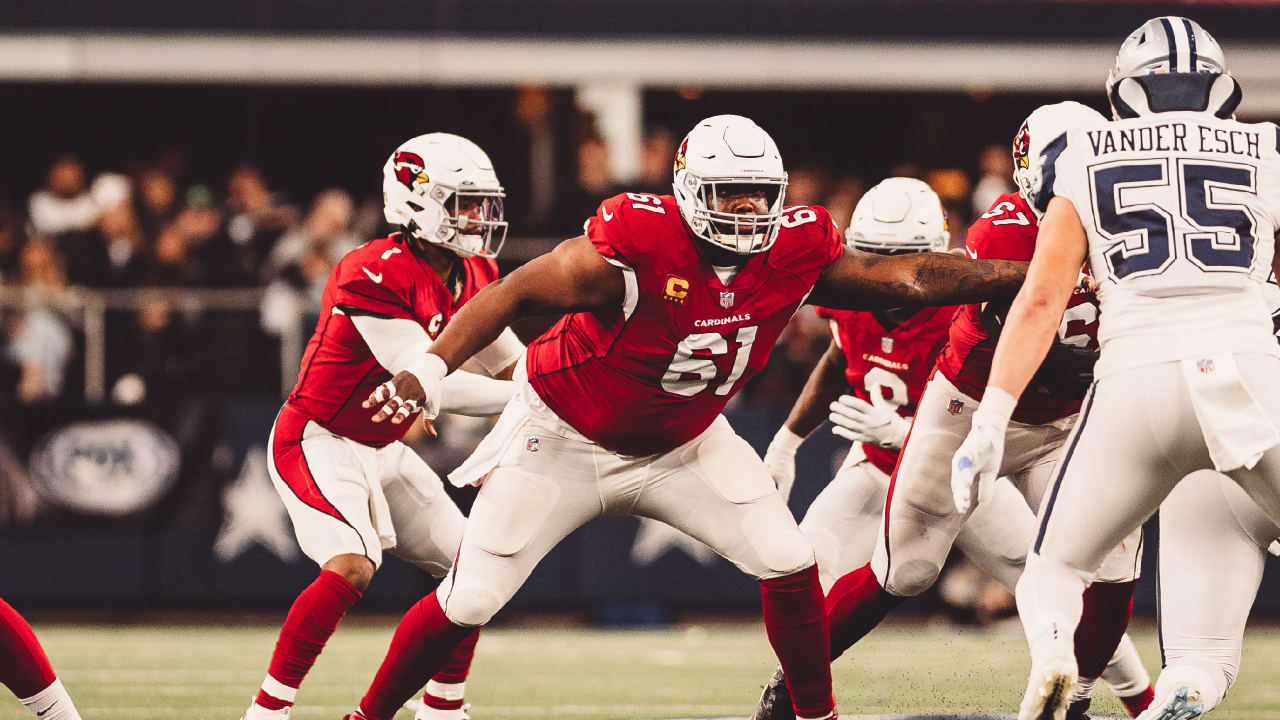 No D.J. Humphries, their ninth offensive line combination this season, yet the Cardinals had no issues containing Dallas' elite pass rush on Sunday.
The return of Rodney Hudson helped matters alongside offensive lineman Kelvin Beachum's ability to replace Humphries at left tackle and hold his own – allowed quarterback Kyler Murray to operate with a clean pocket.
Murray – who completed 68 percent of his passes for 263 yards, two touchdowns with no interceptions for a passing rating of 105.5 – was pressured just five times in 41 drop backs. He was sacked just once in the 25-22 victory at AT&T Stadium. It's a reason the offense looked cleaner than it did during their three-game losing streak. The Cardinals went without committing a turnover against the NFL's No.1 ranked team in total takeaways this season.
"Rodney is a huge part of it," coach Kliff Kingsbury said Monday. "If you look at the games he started compared to when he hasn't; the difference is night and day – wins and losses, points, yardage, all of that. He's kind of the glue that gets us the right calls. He's stout inside there in the run and pass game. You can't put a price tag on what he's meant to us.
"But then the ability of Kelvin Beachum to step in at left tackle and go up against one of the premier pass rushers in the league all game. Then Josh Jones had limited snaps and was able to hold his own. It was just a great job by the entire group."
As solid as Jones was, Kingsbury said coaches have preached to him the importance of cleaning up his penalties, which hurt their offensive rhythm. Jones was flagged for three false starts on Christmas in the loss to the Colts, and on Sunday, Jones was flagged for holding and a false start.
https://www.azcardinals.com/news/shuffled-offensive-line-helps-cardinals-win-in-dallas