Cardinals, Kliff Kingsbury Want To Solve Slow…
2 min read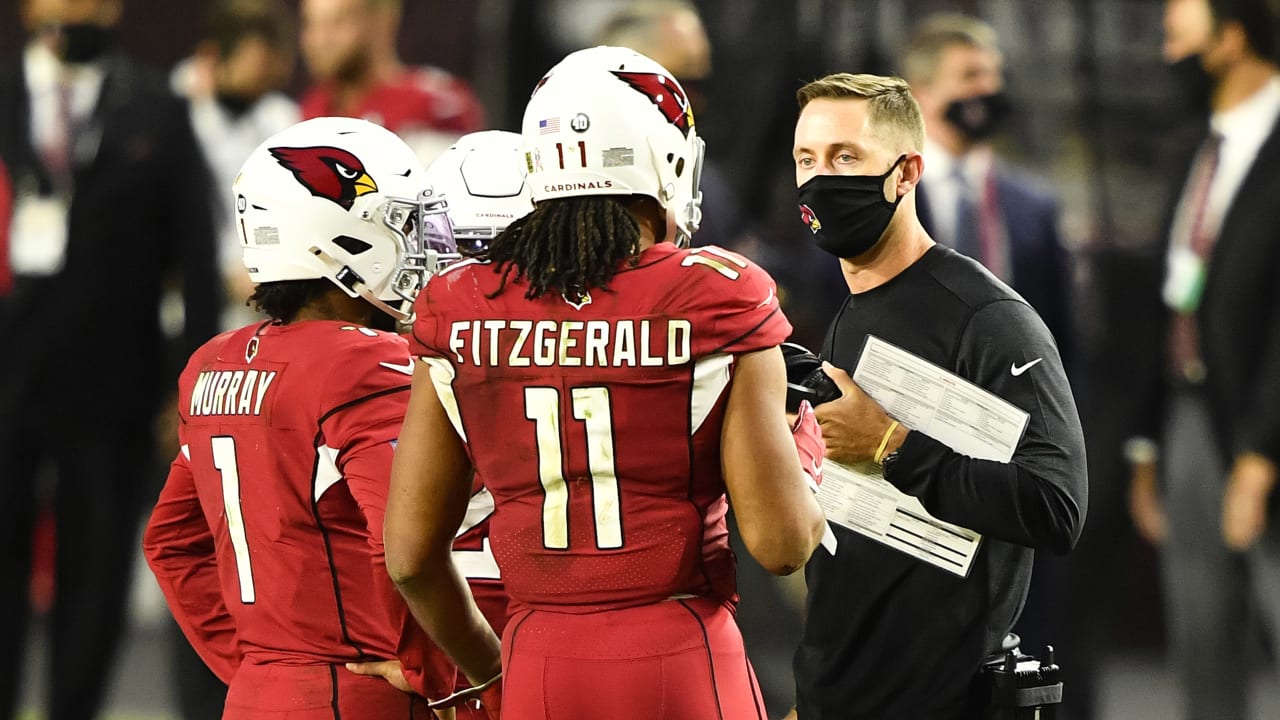 The Cardinals are still, in terms of total offense, leading the NFL. They are a top-10 team in scoring
What they have not been able to do is figure out how to make that ability filter into the kind of starts to games that could make their life so much easier – only once in 10 games have the Cards scored a touchdown on their opening possession. That was a four-yard TD catch by DeAndre Hopkins against Washington in Week 2.
"That's a great question and one we're trying to figure out," coach Kliff Kingsbury said. "Like I've said all along, we've had some really positive moments offensively (but) we still lead the league in negative plays, which is something we have to get cleaned up as we enter the back half of the schedule.
"You'd like to have your first 10 or 15 plays be highly successful. I know that's kind of the mantra around the league is you have your scripted plays and those run smoothly and you get off to a good start and we just haven't been able to do that for a myriad of reasons."
Of the 10 first possessions, six have ended in a punt, one a touchdown, one a field goal, and two in turnovers – one of which was returned for a touchdown. Only three of the drives have generated more than 12 yards.
In four of the last seven games, the Cards went three-and-out, and in two others, they had just five plays.
Not surprisingly, the Cardinals have led after the first quarter only three times – against the Washington Football Team, the Lions, and the Jets. The last four games they have trailed after a quarter (and were tied at zero against the Cowboys the game proceeding.
"Eventually, we get it going, every game we play," wide receiver Larry Fitzgerald said. "But it would be amazing if we could do it from the first time we touched the football, go down and put together a great seven or eight-play scoring drive just to set the game up and put ourselves in the driver's seat early as opposed to doing it only when our backs are against the wall.
"The game is hard enough, and when you put yourself in tough positions it makes it that much more difficult. There is no better time to start than this week. Let's go out, score points in the first quarter, and continue the onslaught. That'd be great."
https://www.azcardinals.com/news/cardinals-kliff-kingsbury-want-to-solve-slow-starts-kyler-murray-shoulder