Cardinals, Kyler Murray Still Working On…
2 min read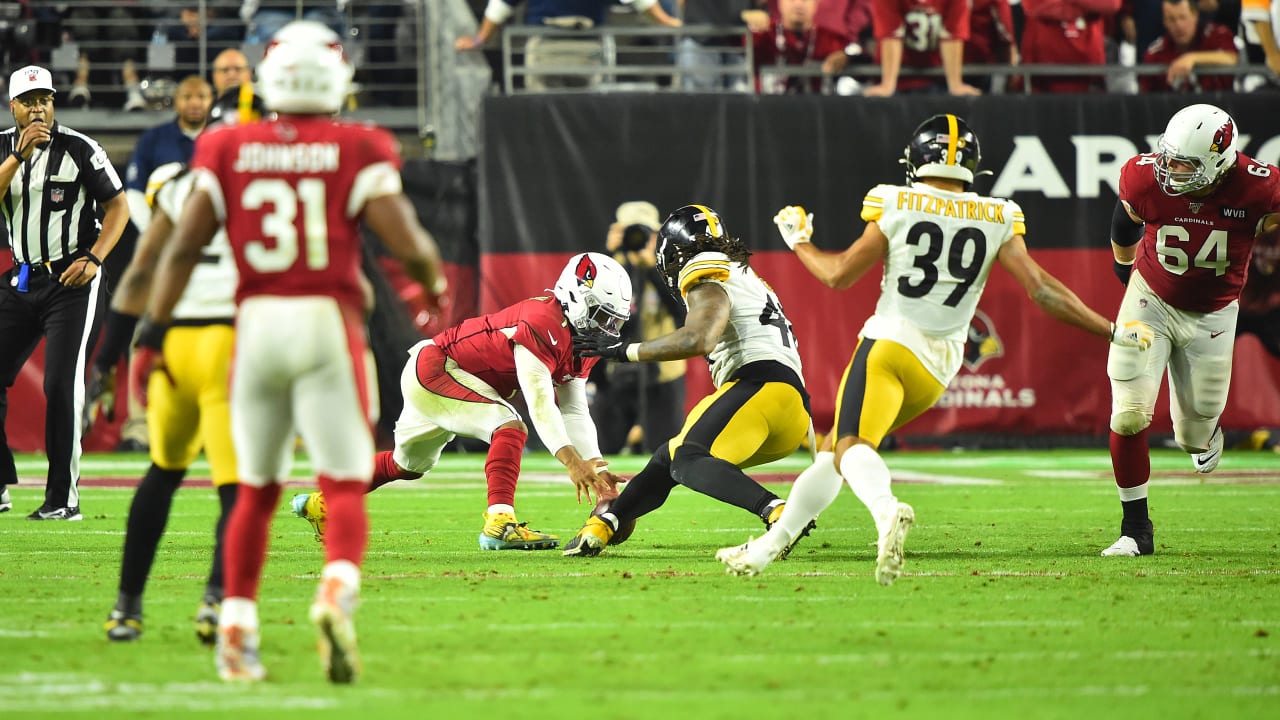 "As a couple of these losses have stacked up he's trying to do a little too much, trying to win it by himself," coach Kliff Kingsbury said Monday. "He needs to get back into a rhythm and where you're trying to do your job. Negative plays have popped back up the last couple of weeks. We've got to avoid sacks and we can't turn the ball over."
The Buccaneers' loss was a near-carbon copy of the last-drive situation, the Cardinals getting the ball with 1:43 left on the clock, trailing by three, at their own 25. The Cardinals netted 13 yards before the clock ran out.
Against the Lions in the season opener, their giant deficit made almost the entire fourth quarter a two-minute drill. But Murray and the offense took over with 2:31 left on their own 40 down 8, and Murray directed a game-tying drive, including the needed two-point conversion.
A week later in Baltimore, the Cardinals got the ball back with 3:48 left, trailing by six, at their own 9. They lost 6 yards, punted, and never got the ball back.
The Cardinals, like all teams, practice such late-game possibilities. But practice is not a game. The pressure of the moment – whether it be by the defense or the situation – cannot be replicated.
Players have to know the details, wide receiver Christian Kirk said, such as the time, timeouts remaining, being in the right place at the right time.
"It's about staying on schedule," Kirk said. "Negative plays kill you in those situations."
That's what doomed the Cardinals Sunday, that initial sack not only setting the Cardinals back but also forcing receivers who had run far downfield to scramble back to the line of scrimmage, the seconds ticking down.
Murray would've liked to pull off the final drive. But the quarterback also knew, after throwing his first two interceptions that cost points, the Steelers' loss shouldn't have come down to that.
"Two interceptions doesn't spook me or anything like that," Murray said. "It's just a little frustrating that I put us in that position. I feel like if we would've just taken the points or I didn't turn the ball over (earlier), we would have been fine, we would have won the game, and everyone would be happy right now. That's the frustrating part."
https://www.azcardinals.com/news/cardinals-kyler-murray-still-working-on-last-drive-mechanics