Cardinals, Kyler Murray Top Browns, Baker Mayfield
2 min read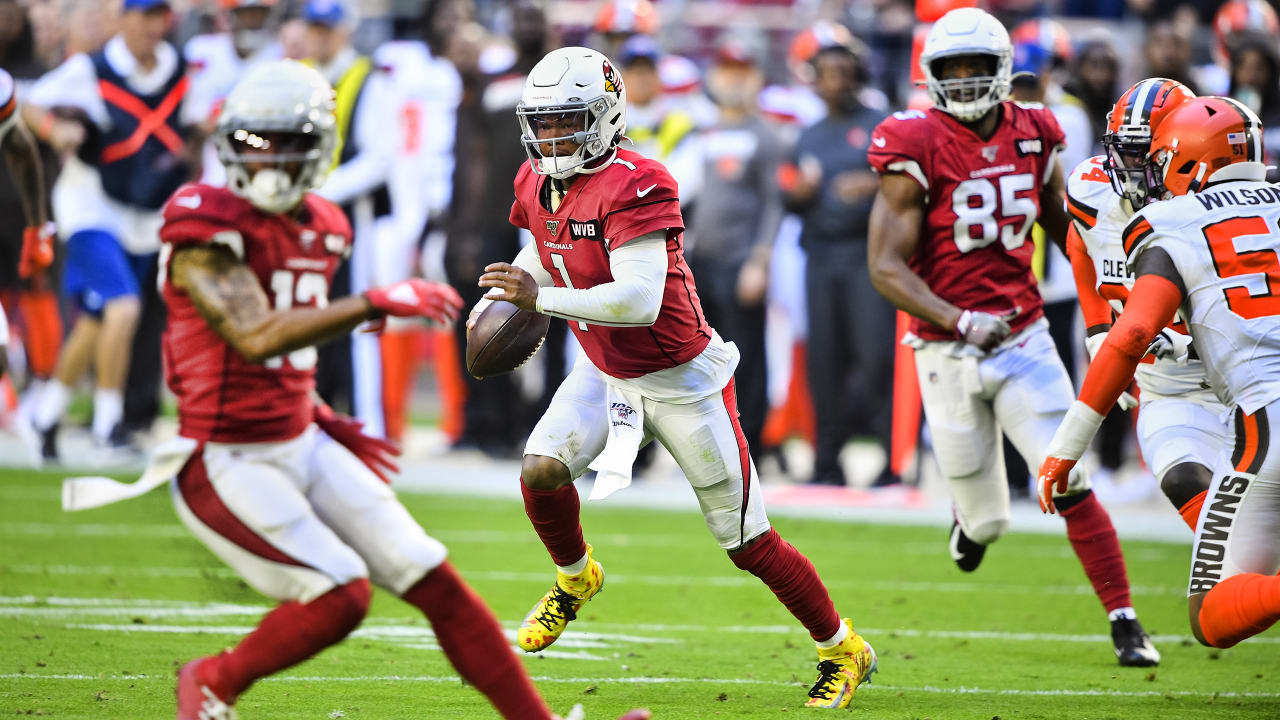 The roar could be heard easily through the walls of the Cardinals' locker room Sunday, followed by the heavy bass of the rap music blaring for the occasion.
The former was for the Cardinals' Victory Monday they had earned from Kliff Kingsbury – "I've been waiting a while, six weeks, to get to say that," the coach said – and the latter for the 38-24 win over the Browns at State Farm Stadium, a triumph the Cards so desperately needed that of course they'd be turnt up.
The Cardinals (4-9-1) closed their home schedule emphatically, their offense rolling from the time it embarked on a 90-yard touchdown drive to open the game en route to a season-high point total.
Six-game losing streak? Gone. Offensive inconsistency? Gone. A day without taking a sack. A day when the defense held up, only a meaningless late 91-yard Cleveland touchdown drive bolstering the Browns' stats and point total. A day when the Cardinals rumbled for 226 rushing yards, including 137 — and four touchdowns — from running back Kenyan Drake.
"I could kind of feel what kind of day it was going to be," quarterback Kyler Murray said. "You could tell it felt different."
The subplot, of course, was Murray's meeting against Browns quarterback Baker Mayfield, the two former Oklahoma teammates/Heisman winners/No. 1 overall picks. Murray acknowledged he actually watched the Cardinals' defense a little more than usual because his friend was out there, and "I needed Chandler (Jones) and all those dudes to get after him, of course," Murray said with a grin.
This was after he had secured the win to hold over Mayfield's head. Mayfield doubled Murray's TD throws and his 247 yards were more than Murray's 219, but 101 of Mayfield's yards – thanks to penalties – came on that last TD drive with the outcome already decided.
https://www.azcardinals.com/news/kyler-murray-cardinals-beat-baker-mayfield-browns-to-snap-losing-streak