Cardinals Look "Like A Different Team" Heading…
2 min read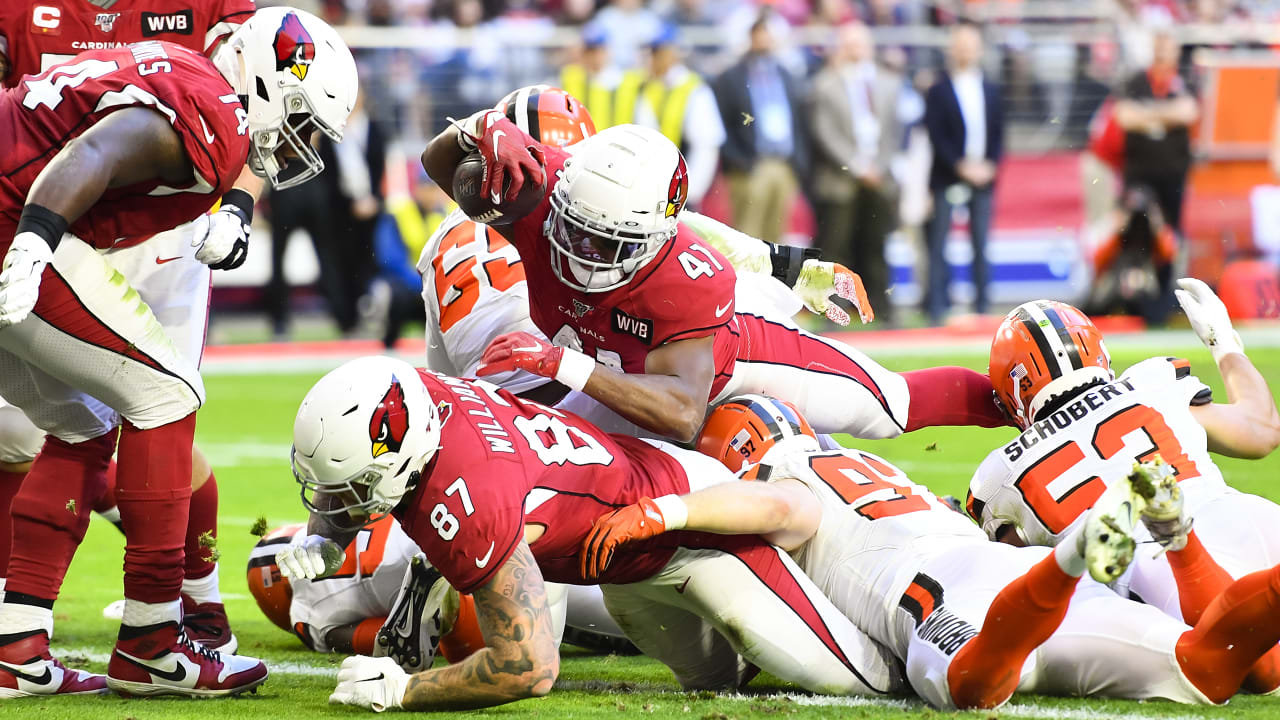 The Cardinals have been dangerous when remaining unpredictable before the snap. Murray was comfortable all game against Cleveland and dominated, finishing fourth in the NFL in Total QBR for Week 15.
After re-watching the tape of the Seahawks game, Murray feels much more confident about the current iteration of the offense.
"Going back and just looking at the beginning of the season, it's tough to watch just because we were, in my eyes, really bad offensively," Murray said. "We didn't really have an identity, and it was tough to just put a drive together. … I think we're better in every aspect from the start of the season until now."
Even if the offense plays better on Sunday, the Cardinals will still have their hands full. Seahawks quarterback Russell Wilson threw for 240 yards and a touchdown in the first matchup and is in the midst of an All-Pro season.
The Seahawks (11-3) have clinched a playoff berth but there is a lot on the line down the stretch, as they could finish anywhere from the top seed in the NFC to No. 6.
The Cardinals' defense is fresh off one of its finest performances of the year, holding Baker Mayfield in check and causing two turnovers, and hopes to build upon it.
"The game plan was simplified, everyone was on the same page, and we played together," inside linebacker Joe Walker said. "When we play together, it works better."
The Cardinals are winless against the vaunted NFC West with two chances remaining. Neither will be easy, as a road game against the Rams awaits in the season finale. First up is the Seahawks and their raucous crowd.
"Going up there is going to be a heck of a challenge," Kingsbury said. "It's an intense, hostile environment. They're playing for the first seed — they are the first seed — and we'll need our best game to compete. I know our guys are excited to get up there and embrace that challenge."
https://www.azcardinals.com/news/cardinals-look-like-a-different-team-heading-into-seahawks-rematch