Cardinals Look To Remain In Rare Air Against 49ers
2 min read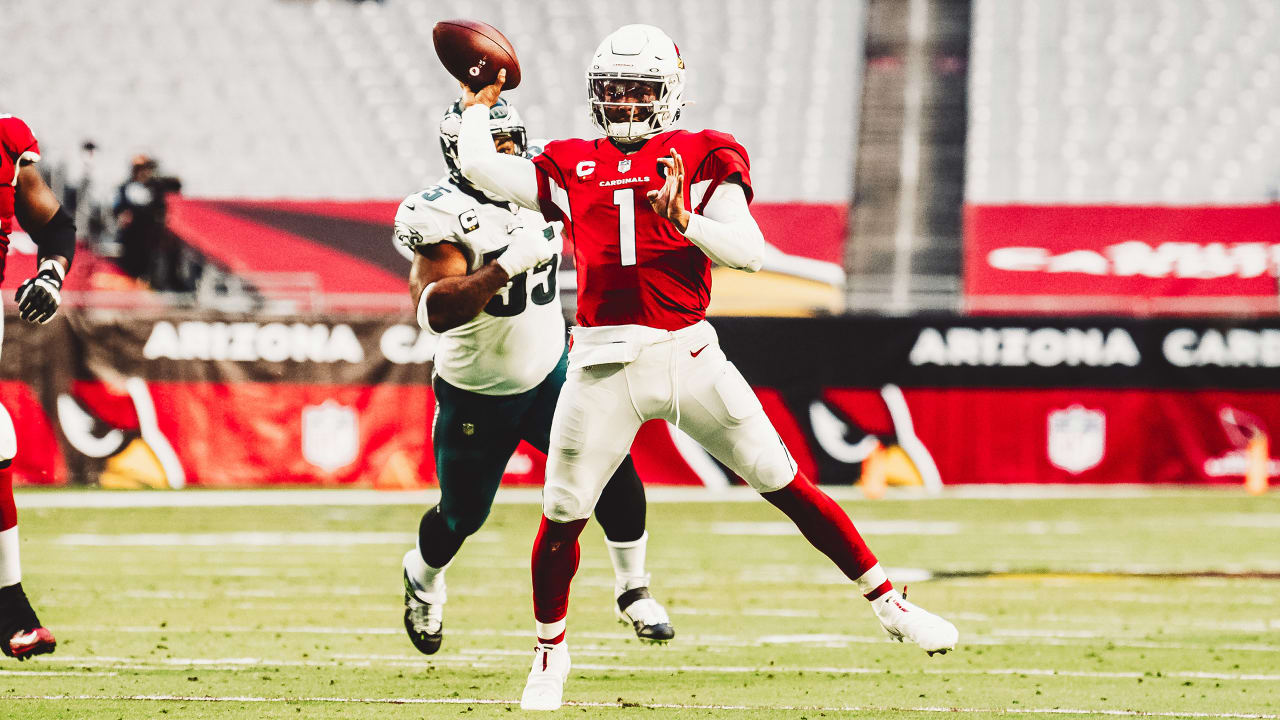 Coach Kliff Kingsbury cautions that every week is its own animal, and a great passing performance does not necessarily beget another one. If that is the case, other facets will need to help carry the load.
"I think the Packers threw for 140 yards last week with Aaron (Rodgers)," Kingsbury said.
The Cardinals hope their pass-rush continues to make life tough on opposing quarterbacks, as it has accumulated 14 sacks in the past two games and will face third-stringer C.J. Beathard on Saturday. Haason Reddick is leading the way, as he's in the top-5 in the NFL in sacks (11), forced fumbles (5) and tackles for loss (19).
Gardeck is the fourth prominent player on the defensive front to be placed on season-ending injured reserve – joining Chandler Jones, Jordan Phillips and Corey Peters – but the uptick in play from youngsters Zach Allen, Rashard Lawrence and Leki Fotu has helped cushion the blow.
"I told our staff and our defense a couple months ago: when Zach Allen, and Leki, and Rashard Lawrence and Dennis Gardeck and those young players start playing well for us, this defense will go to the next level," Joseph said. "It's happening."
A good passing attack is the prettiest way to win in the NFL, but the Cardinals will take any type of victory against San Francisco. If they capture the final two games against the 49ers and Rams, the playoffs are guaranteed.
While the Cardinals know they control their own destiny, the postseason has not been a point of focus this week.
"That word hasn't even been said in a team meeting setting," Kingsbury said. "Our focus has been short-term since I got here, and it will continue to be. Continue to make progress and all those others things usually take care of themselves."
https://www.azcardinals.com/news/cardinals-look-to-remain-in-rare-air-against-49ers