Cardinals Need Win Over Eagles To Keep Playoff…
3 min read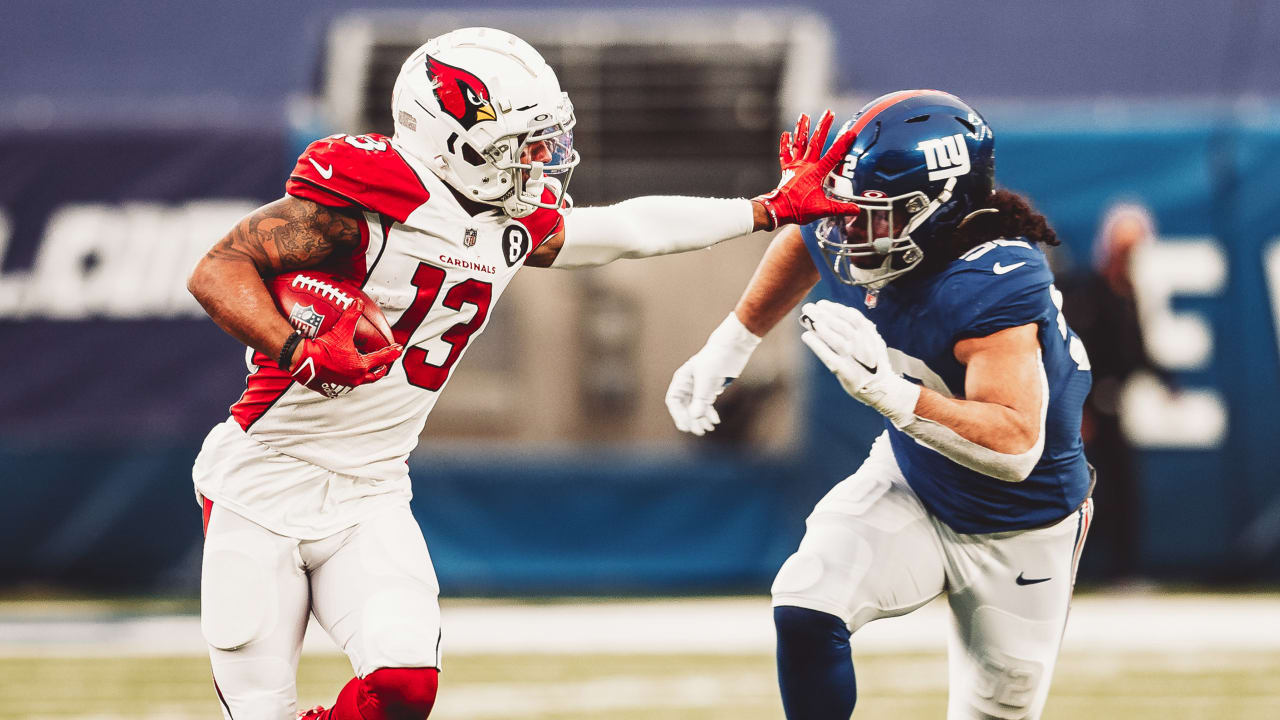 The Cardinals' defense is coming off a sterling performance of its own, holding the Giants to seven points and 159 total yards in Week 14 while racking up eight sacks, four forced fumbles and a pair of takeaways.
Outside linebacker Haason Reddick will aim to provide an encore after setting a franchise record with five sacks in New York. He now has 10 on the season, which is sixth in the NFL.
"This kid has had some rough days here the last three years," defensive coordinator Vance Joseph said. "To watch him have a day like that and for his teammates and coaches be so excited for him, that was fun to see."
The Cardinals' offense wasn't perfect on Sunday, but finally got out of the rut that had plagued it the previous three weeks. While there weren't wholesale schematic changes against the Giants, coach Kliff Kingsbury put quarterback Kyler Murray under center more often and regularly moved wide receiver DeAndre Hopkins around the formation.
The Eagles are expected to be short-handed in the secondary, but have a talented defensive line that includes Fletcher Cox and Brandon Graham.
"We've kind of had that murderers' row of late, of playing disruptive fronts, and this is right up there," Kingsbury said. "If not the best, it's one of the best. Relentless pass-rush guys. They play hard. They're physical, dynamic athletes. Any tape you turn on, they're wreaking havoc, so we're going to have to play at a really high level up front and do some things to try to slow that down."
The Cardinals (7-6) have been a better team than the Eagles (4-8-1) this season, and a victory would inch them closer to their first postseason berth since 2015.
While the Kingsbury-Murray era is just getting started, it's a welcome return to prominence for some of the team's longtime veterans.
"Oh, man, playing meaningful games in December is always fun," wide receiver Larry Fitzgerald said. "You can see the pep in guys' step is different than in years past, when we've been out of contention."
While a loss wouldn't end the Cardinals' shot at a playoff berth, it would deal a considerable blow to those odds. The winner of the Bears-Vikings matchup on Sunday would jump them in the standings, and scoreboard watching would then have to activate.
"The only chance we have of getting to the playoffs is us winning, so that's the only part of it that I really even ponder on," left tackle D.J. Humphries said. "It's so confusing. If this team wins and that team wins, we get here and we're this seed, and we're going to play them. It's confusing and I don't like to be confused. All we have to do is win."
https://www.azcardinals.com/news/easy-math-cardinals-need-win-over-eagles-to-keep-playoff-positioning