Cardinals' Offensive Line Hopes To Remain Together
2 min read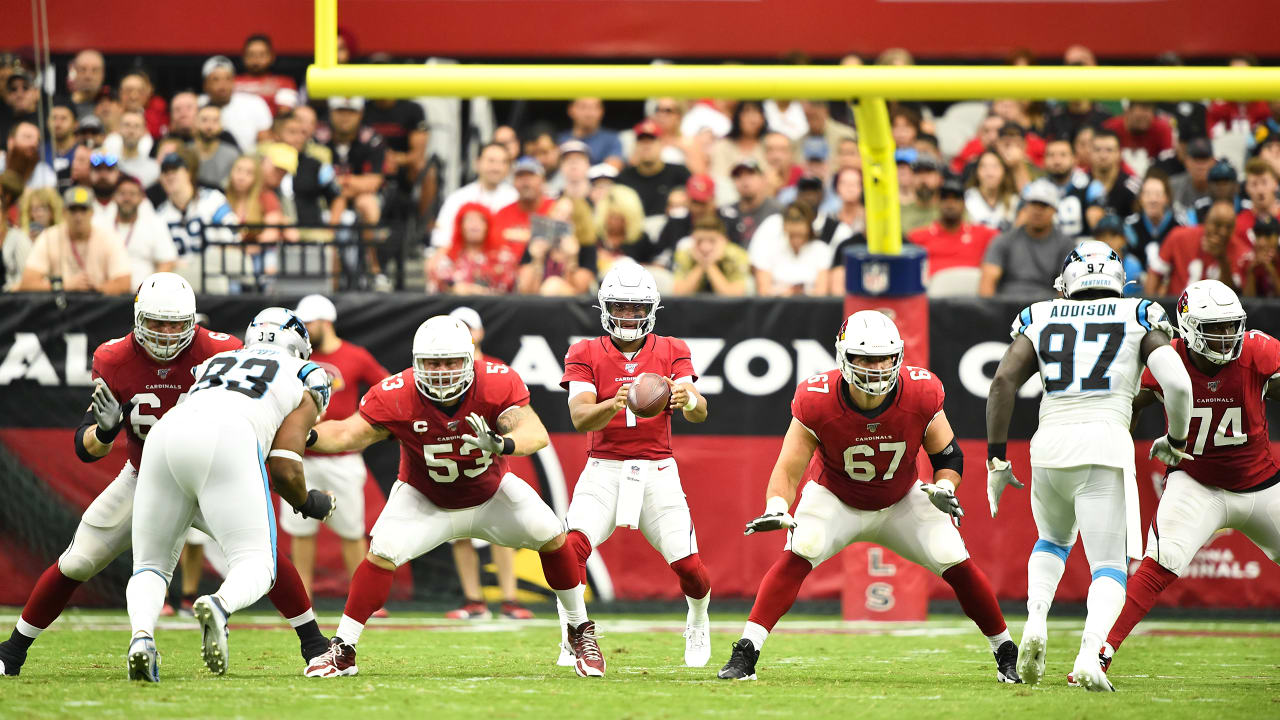 While playing in the NFL is a high-profile job, it's still a job. Sometimes co-workers get along, and sometimes they don't. There was an unmistakable connection within the offensive line room in 2019.
"We don't have any (expletives), nobody who wants to be lazy and don't want to do nothing," Humphries said. "We've got a bunch of rule-following cats that want to be good and are eager to be good every day. And we've got a coach who wants to coach the (expletive) out of us.
"It goes hand-in-hand. They found the right guys to put into the room and motivate each other, and they kept the right guys. It speaks to the identity we want to be. I'm super excited at how it folded together. It's amazing. Like I was telling the boys the other day, this is definitely my favorite group since I've been in the league."
Chemistry at any position can be valuable, but maybe nowhere moreso than the offensive line, where communication can be vital. It seemed to be no accident that the blocking improved week by week.
"You learn from each other," Shipley said. "You become more cohesive as a unit as the year goes on."
The Cardinals aren't young on the offensive line, and right tackle, particularly, seems like a spot that could be ripe for a change, but there no longer seems to be a dire need for an overhaul.
While Pugh admits roster-building is high above his security clearance, he hopes Keim churns other position groups this offseason and leaves his alone.
"I love working with these guys, and coach Kugs, and coach (Brian) Natkin, the assistant offensive line coach," Pugh said. "Those two guys had us prepared every single week. Unbelievable coaches. And this group of guys, the best group of offensive linemen I've been around, top to bottom. … It was a very fun year for me."
https://www.azcardinals.com/news/cardinals-offensive-line-hopes-to-remain-together