Cardinals Open Season With Big Win Against 49ers
2 min read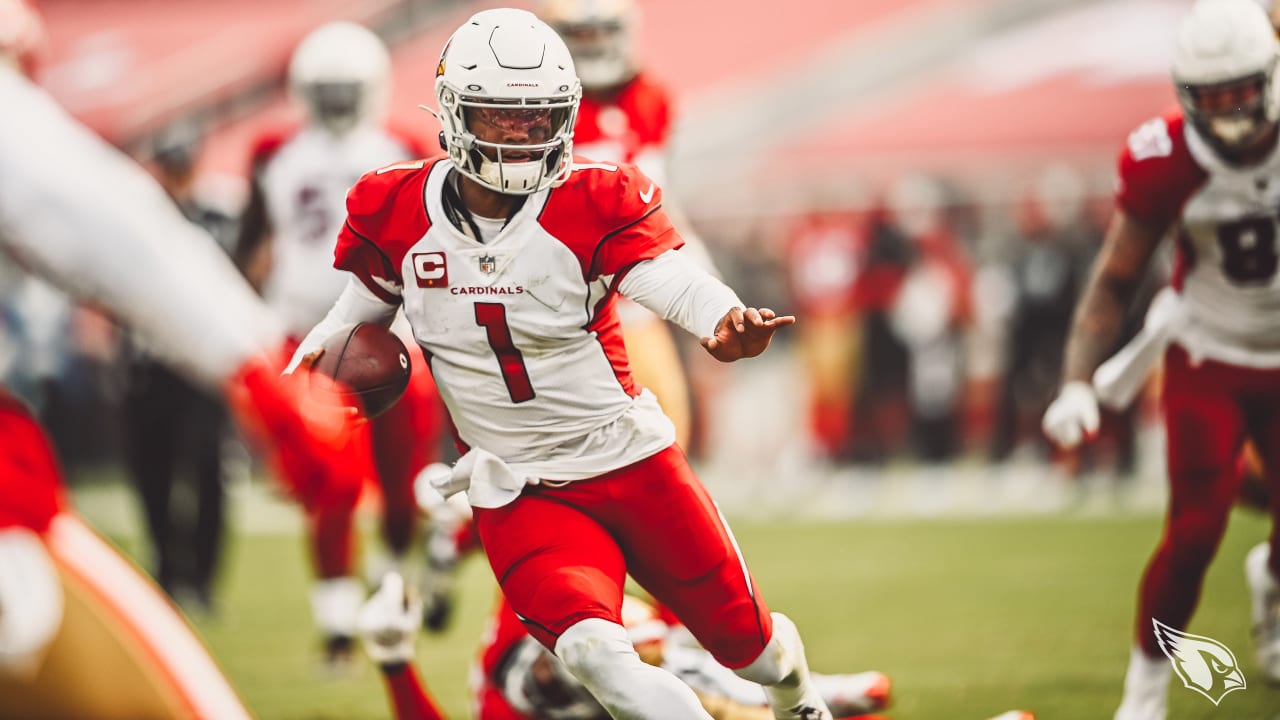 Murray didn't have his best game passing – 26-for-40 for 230 yards, a touchdown and an interception – but he made the plays in the fourth quarter when needed. His legs provided a huge boost in the rally, scrambling for time and yards, finishing with 91 on 13 carries, including a highlight-worthy 22-yard scamper for a touchdown.
Murray actually had 100 yards on his first 11 carries, before "losing" nine yards on kneeldowns – "We'll count (the 100)," Murray joked — and added that almost all of his runs just came in context of the defense getting out of pass rush lanes.
"The guy was running today," Baker said. "Kyler did his thing. He did what God blessed him with."
There were plenty of hiccups. The offense's slow start. Rookie linebacker Isaiah Simmons showing his inexperience getting beat on Raheem Mostert's 76-yard catch-and-run touchdown early in the game. Kicker Zane Gonzalez missed two field goals, albeit he did drill a career-best 56-yarder right before halftime. Even Kingsbury was hard on himself.
"It wasn't pretty early," Kingsbury said. "Players were rusty, I was rusty with my playcalling."
But the Cards stuck around. Down 10-0, linebacker Ezekiel Turner blocked the first punt of his career that set his offense up at the San Francisco 10-yard line, leading to a Murray-to-Chase Edmonds 10-yard touchdown pass one play in. The defense also made a huge goal line stand, with Jordan Phillips, Devon Kennard and De'Vondre Campbell teaming to stuff the 49ers on fourth down and preventing points in the second quarter.
"We can come together even more," Baker said, praising the communication and lack of cliques. "This defense, we all love each other. … We are all together."
https://www.azcardinals.com/news/cardinals-open-season-with-big-win-against-49ers-2020-opener