Cardinals owner Michael Bidwlll says QB Kyler…
2 min read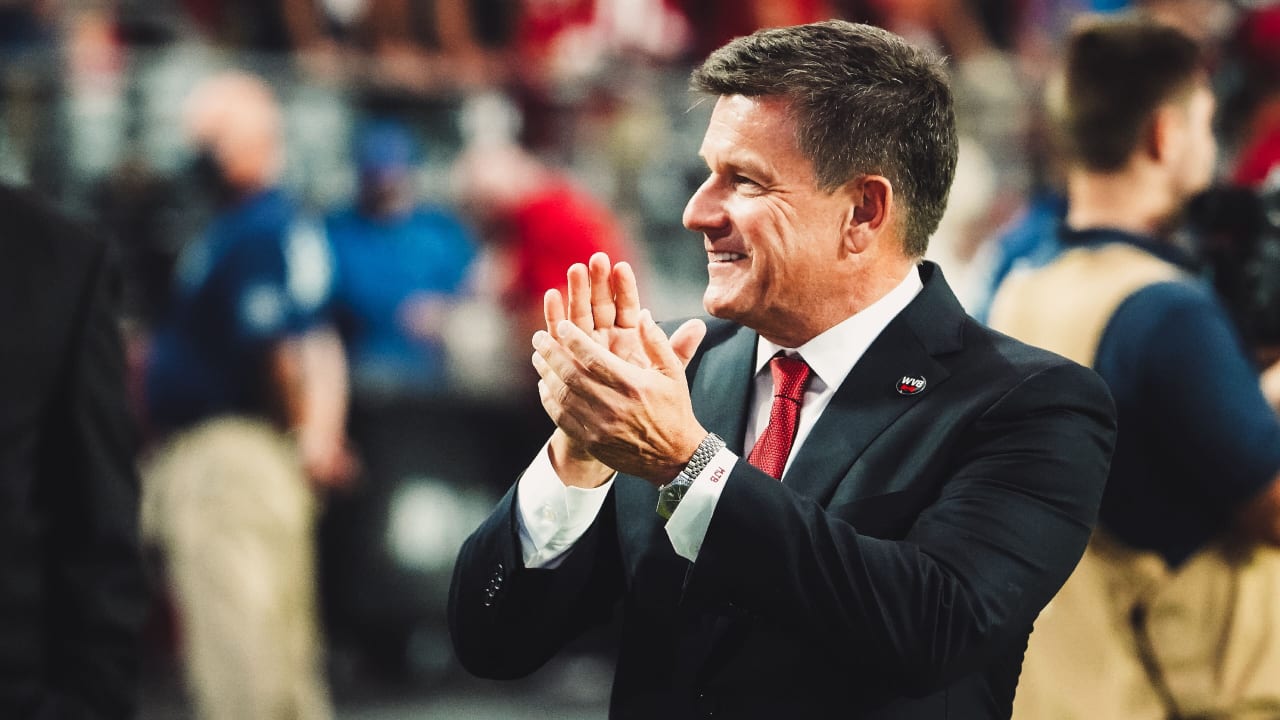 The likely return of a normal offseason — Bidwill said it "looks like these Covid clouds are clearing" — will also aid Murray and the entire team. Murray had an offseason as a rookie, but the last two offseasons have been cancelled or truncated, potentially hindering growth.
Losing wide receiver DeAndre Hopkins to injury — twice — hurt the team both on the field and emotionally, Bidwill said. The idea that Kingsbury would have to overhaul the offensive plan doesn't make sense to Bidwill either.
"We're never going to stop pursuing ideas to try and get better, but we were 7-0 and 10-2 and (Murray) was in the MVP conversation, and then we had some injuries," Bidwill said. "I think we were doing a lot of things right. I think there is no doubt we will change some things up."
Saying he was optimistic about the direction of the team, Bidwill did broach the subject of a poor home record a couple of times, acknowledging it has to change.
He also said he thinks Kingsbury has been a successful choice in making a transition from college to the NFL, and now that he's had the time to adjust to the pro game, "I feel like he's just going to get better and better."
— Bidwill was asked specifically about the future of pass rusher Chandler Jones, who is set to become a free agent. Jones, who had 10.5 sacks this season, had hoped for an extension before last season.
"We love Chandler and would love to have him back," Bidwill said. "The devil is in the details and I'll leave that up to Steve and Chandler's representatives to work on."
— Bidwill was also asked about the potential for new uniforms.
"We look at all these things," Bidwill said. "These things, there is a timeline for them and it takes time. It's something among the array of things we look at around the team. It's on the radar screen."
https://www.azcardinals.com/news/michael-bidwill-on-kyler-murray-put-me-in-the-category-that-i-love-him