Cardinals QB Kyler Murray born for the spotlight…
3 min read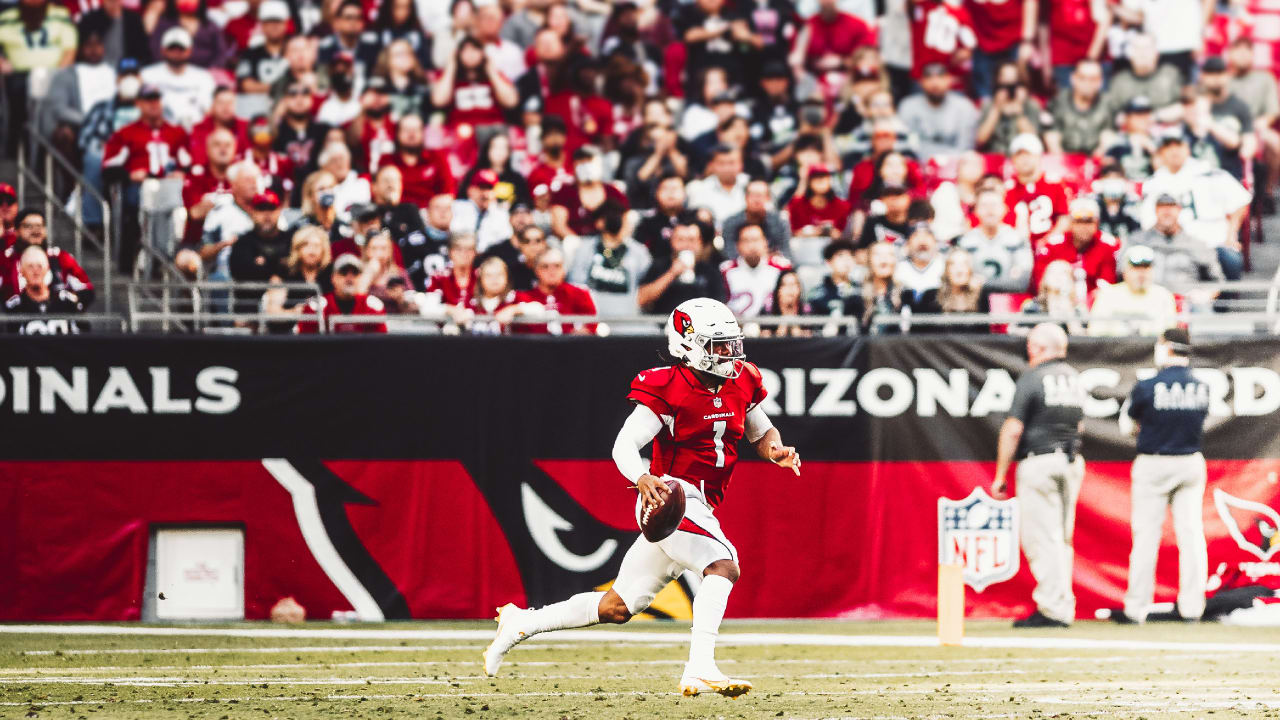 The pressure won't be as intense on Murray, not this early in his career. Besides, this is exactly what he wanted, a moment that was frustratingly far away when he first showed up on Arizona.
"I think this is what he's been waiting for for three years," coach Kliff Kingsbury said. "He's a guy who wants to be playing for something and knows he's playing for something. This is his first shot at the playoffs, and I expect him to probably play the best game of his career. I know he's going to give it everything he's got."
Murray's checked off all the other boxes. He won three straight state titles in high school. His lone season starting in college, he won a conference title game and played well in Oklahoma's playoff loss to a simply superior Alabama team.
The NFL playoffs, admittedly leveled up in Murray's eyes, seems like the next step.
"I think it's in the same universe for him," wide receiver Christian Kirk said. "Anytime you play in primetime for him, when the lights are bright, especially for him, that's when he plays his best."
He will have a chance to show it to the nation, with everyone watching.
"There's no nerves, no fear about playing at a high level," Murray said. "You just have to go out and execute the plays and be yourself. I cherish the moment. I understand."
Murray's three games in primetime this season haven't ended how he wanted. The Cardinals went 0-3 in those games; his passer rating was only 75.5 with one touchdown and four interceptions. And as the season has gone on – DeAndre Hopkins-less – another Murray stat has been telltale: In the first eight games of the year, Murray averaged a league-leading 8.9 yards a pass attempt; in the Cardinals' last five games, that number shrunk to 6.6.
Murray can't change the offense by himself. But any improvement starts with the need for his stellar play.
"I already know K1," Edmonds said. "With the competitive spirit he has, he's going to be locked in like no other."
This is the stage he has ached to reach. This is where he has a chance to be a part of a playoff highlight or two another player watches in the future to get amped for his own postseason game.
"Me personally, always wanting to be the greatest, you always have to play well in these games, otherwise you're just not going to be looked at as that guy," Murray said. "I understand the responsibility I have to the team to go out and play well.
"I'm not pressing or anything like that. But I do look forward to playing in big-time games."
https://www.azcardinals.com/news/kyler-murray-finally-reaches-the-spotlighted-stage-of-playoffs