Cardinals QB Kyler Murray, Browns QB Baker…
2 min read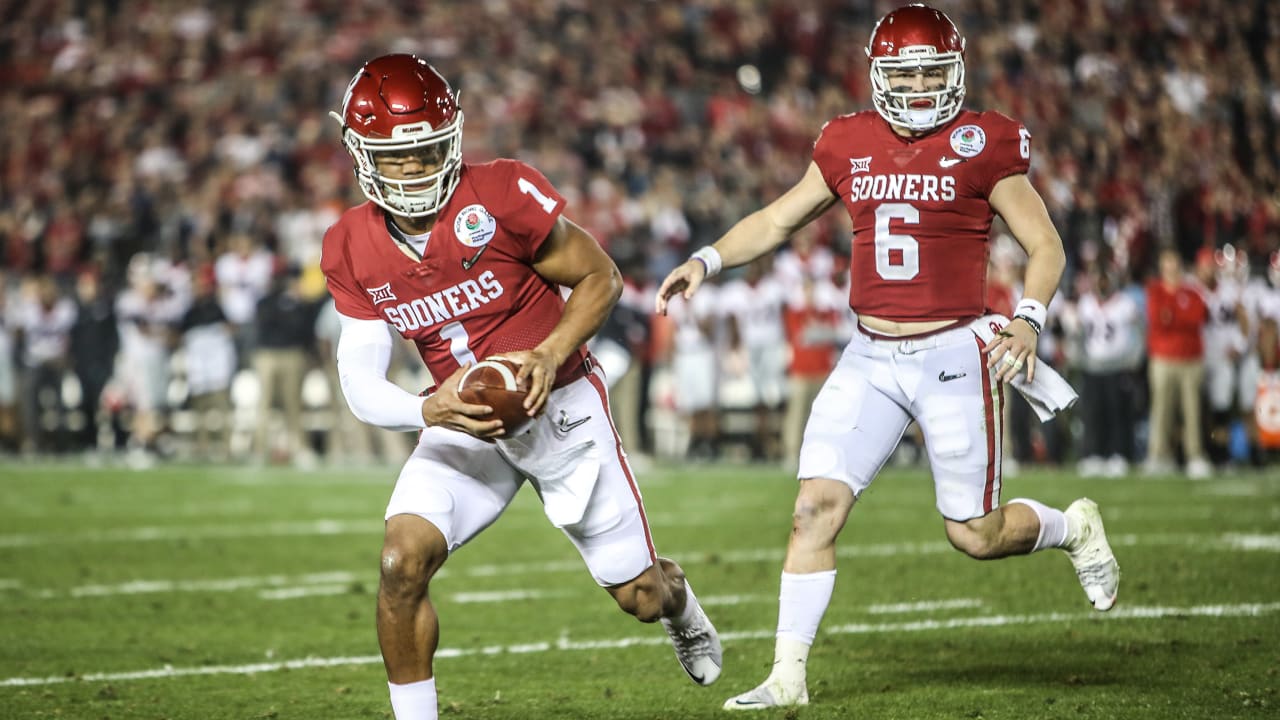 Murray smiled wide and chuckled when told that Mayfield said it was about bragging rights. "For sure," Murray said.
Mayfield first reached out to Murray via text right after Murray transferred to Oklahoma.
"We've been boys since," said Murray, who most recently was texting with Mayfield during Oklahoma's win in the Big 12 championship game.
Murray had no bigger cheerleader than Mayfield, by then a rookie with the Browns, as Murray dominated in his one full year as college starter. Mayfield acknowledged he did encourage Murray, who already had been drafted in the first round by Major League Baseball's Oakland A's and signed a contract, to leave baseball and play in the NFL.
Mayfield then was on the Murray hype train as it became more likely the two would end up as the top NFL picks in back-to-back years.
"He is one of a kind," Mayfield said. "After being around him for a few years in practice watching him tear it up on scout team and then play, he is who he is. He is a special player."
Murray transferred to Oklahoma expecting that Mayfield's eligibility would've run out after the 2016 season, giving Murray two years to start. But Mayfield petitioned for an extra year and the NCAA granted him that, meaning Murray had to be the backup.
So Murray made the most of it. He and Mayfield good-naturedly would battle in practice — "I can imagine if a ball touched the ground in practice, they were probably talking trash to each other," Cardinals coach Kliff Kingsbury said – and Murray said he sat back and learned what to do, and what not to do.
"We're a little different," said Murray, a monumental understatement given Murray's reserved nature and Mayfield's in-your-face persona. "I would never do some of the stuff he's done.
Murray laughed. "That's my boy. He knows that. I just let him do those things, and we just laugh at him."
https://www.azcardinals.com/news/kyler-murray-baker-mayfield-meet-in-nfl-for-first-time-lincoln-riley