Cardinals quarterback Kyler Murray spreading…
2 min read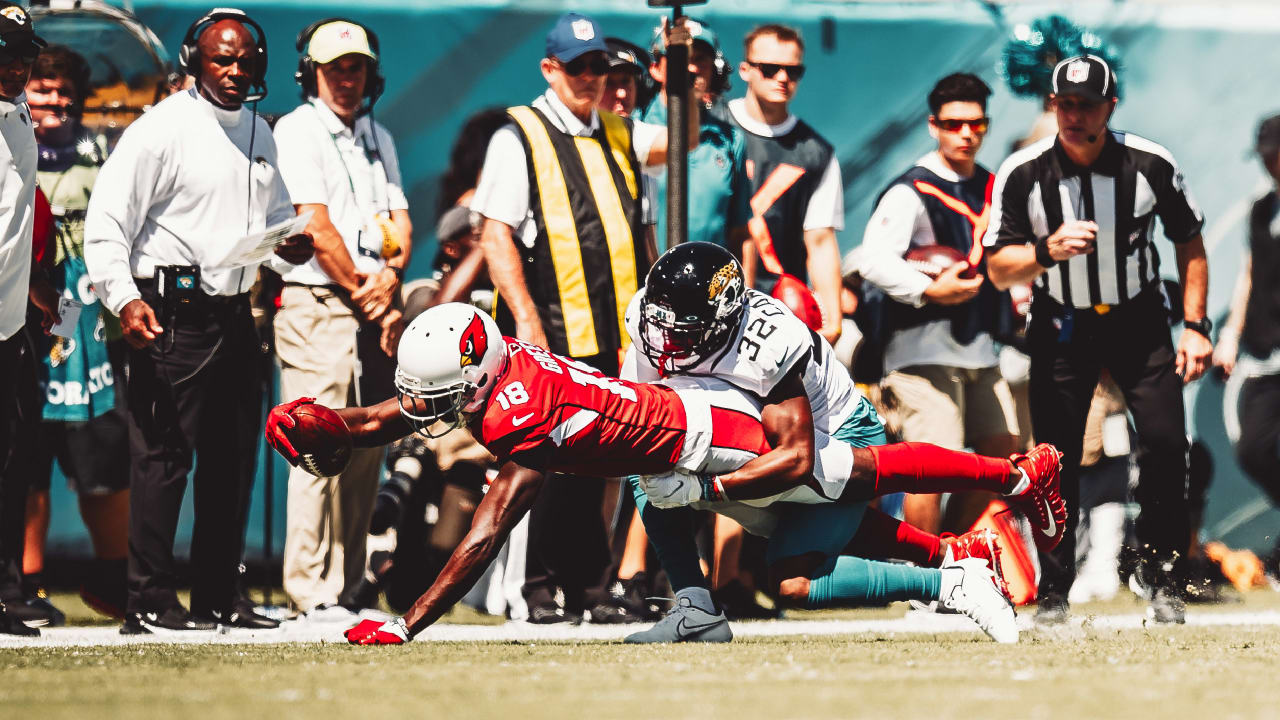 The Cardinals' final touchdown drive in Jacksonville featured five passes to three different receivers – and neither were the team's top two pass catchers.
Two players crossed the 100-yard mark receiving – and neither was DeAndre Hopkins.
And as the Cardinals go into their NFC West showdown with the also-undefeated Rams Sunday, they have proven thus far that Kyler Murray will spread the ball around – not a bad trait against a team with superstar cornerback Jalen Ramsey.
"I think it's definitely an area where we have evolved most as an offense," said Christian Kirk, who had one of the 100-yard games, and who, along with Hopkins, was not targeted on that final drive.
Hopkins, dealing with a ribs injury, didn't catch a touchdown for the first time this season, but A.J. Green had a seven-catch, 122-yard outing after not doing a lot the first two games. Rondale Moore was silenced a week after his huge game against the Vikings, but Kirk provided his 7-104 day.
"It's just going to the right spot with the ball every time," Murray said. "At least (I'm) trying to. Sometimes a guy may get missed here and there, (because) I may have to move a certain way, I may not see a guy, but for the most part at this part of the season I feel like I've been pretty good with my reads and my progressions and delivering the ball. It's not like last year where D-Hop may have had all the touches and you are trying to get everyone else involved."
Last year, Hopkins set a franchise record with 115 catches, for 1,407 yards and six touchdowns. He remains a priority target, and coach Kliff Kingsbury continued to say Wednesday the Cardinals are working on getting him the ball more often.
But so far, what the Cardinals have done has worked. They have not lost, Kirk is off to the best start of his career, and Murray is an early-season MVP candidate in part because he is well ahead of his career completion percentage.
"We know we have a dynamic group of receivers," Kingsbury said. "When we are scripting during the week we try to account for that and make sure guys are getting touches and trying to maximize what they do best."
https://www.azcardinals.com/news/kyler-murray-spreading-the-wealth-cardinals-passing-game-an-inclusive-affair