Cardinals rally to beat Jaguars, 31-19, in…
2 min read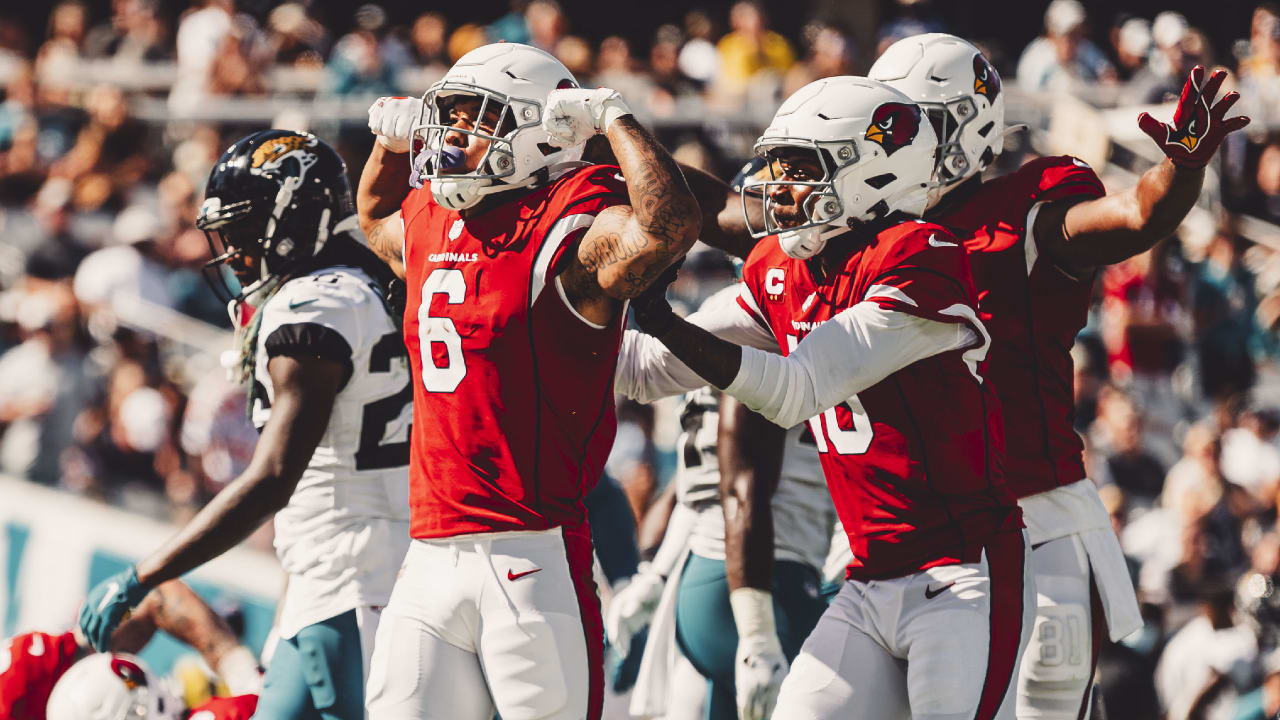 Of course, that's not quite all that matters. There was pressure to beat the Jaguars (0-3), who have now lost 18 straight games. Already down starting right tackle Kelvin Beachum, the Cards also lost starting guards Justin Pugh and Justin Murray during the game with back injuries.
Murray threw a bad interception trying to make a play, but he still made things happen – both Green and Christian Kirk also surpassed 100 yards receiving – and while the Cardinals didn't have a great day running the ball, they did get two rushing touchdowns from James Conner and another from Murray.
Perhaps if Agnew hadn't gotten his play, things would've been different. The Cardinals were simply trying to score at the end of the half like they did the week before. Prater and special teams coordinator Jeff Rodgers were comfortable with a long try, and so Prater had a chance to beat his own NFL-record of 64 yards (broken, coincidentally, by Ravens kicker Justin Tucker a little later Sunday with a game-winning 66-yarder in Detroit.)
"We're going to be aggressive," Kingsbury said. "(Matt) felt good about it in pregame and it unfortunately worked out the way it did. You have to give (Agnew) credit, that was a tremendous run, tremendous play. We had a shot to get him down and we didn't do it."
Murray admitted with a smile his first thought was, "Why are we kicking?"
"I'm sure everyone was a little flustered" after the score, Murray added.
But the Jaguars are a bad team for a reason. They did ride running back James Robinson to a touchdown in the third quarter to build that nine-point lead. But Conner became more of the offense before scoring his first TD, and then Murphy showed up.
The Cardinals never really were hurt by rookie quarterback Trevor Lawrence (22-for34, 219 yards, 1 TD, 2 interceptions), in part thanks to Murphy. His first pick came in the red zone early in the game to prevent at least a field goal, but the second changed the game.
https://www.azcardinals.com/news/cardinals-make-it-interesting-but-pull-away-to-beat-jaguars