Cardinals Sign 15 Players To 'Futures' Contracts
1 min read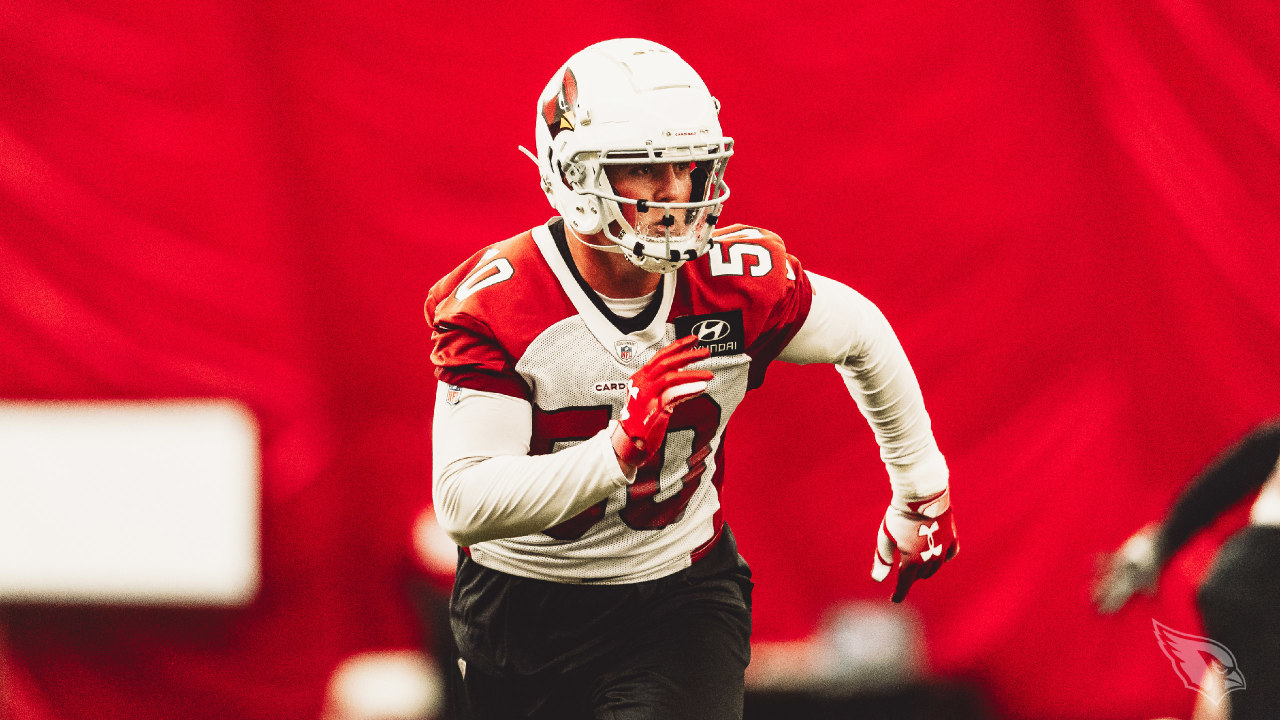 The Cardinals signed 15 players to "futures" contracts Tuesday, locking them in for 2021, including former draft picks linebacker Evan Weaver and defensive lineman Michael Dogbe.
Of the 15 players, all but one — tight end Ian Bunting — was on the Cardinals' practice squad this season. Four of them — Dogbe, linebacker Terrance Smith, linebacker Reggie Walker and cornerback Jace Whittaker — made appearances in at least one regular-season game as well.
"Futures" contracts are those signed now but do not go into effect until the first day of the new league year, which in 2021 is scheduled to be March 17 (although there is always a chance of change because of COVID issues.) That is also the day free agency begins.
The full list of players signed to deals:
TE Ian Bunting
DL Michael Dogbe
WR Krishawn Hogan
K Brett Maher
OL Koda Martin
S Chris Miller
RB Khalfani Muhammad
CB Picasso Nelson
WR A.J. Richardson
LB Terrance Smith
LB Reggie Walker
WR JoJo Ward
LB Evan Weaver
WR Isaac Whitney
CB Jace Whittaker
https://www.azcardinals.com/news/cardinals-sign-15-players-to-futures-contracts