Cardinals Still Figuring Out Role For Andy…
2 min read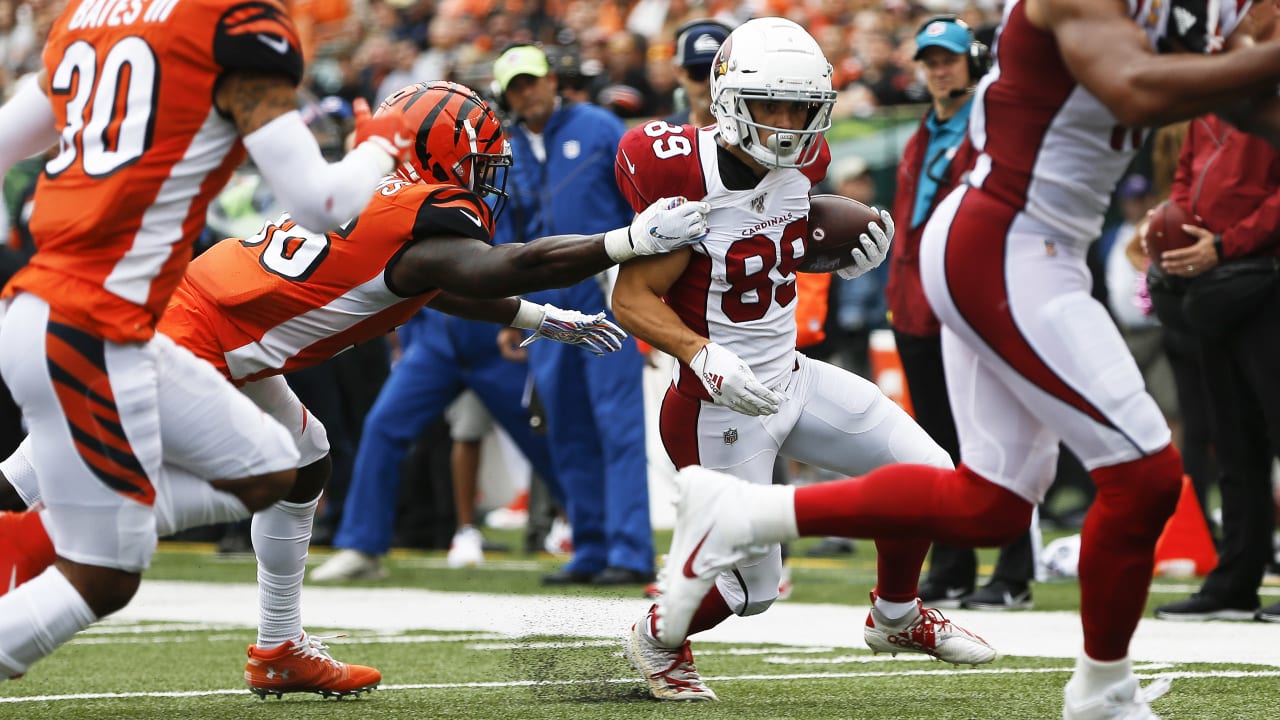 STILL NO DAVID JOHNSON, AND A LOT OF LINEBACKERS OUT
Running back David Johnson (back) didn't practice again Thursday, and the Cardinals were thin on linebackers – Jordan Hicks was not present (although it was non-injury related) in addition to all the other linebackers who had missed the day before: Haason Reddick (shoulder), Dennis Gardeck (ankle), Terrell Suggs (back) and Ezekiel Turner (hamstring). Reddick was officially limited Thursday.
"We'll have our guys for Sunday morning," defensive coordinator Vance Joseph said of the linebackers. "No concern there."
Safety Charles Washington (shoulder) also sat out practice, while Kirk, Byrd, punter Andy Lee (hip), defensive end Zach Allen (shoulder) and cornerback Tramaine Brock (shoulder) were limited. Also limited was new cornerback Trevor Williams (hip), who had been claimed off waivers following his stint on the Chargers' injured reserve list.
For the Falcons, wide receiver Julio Jones (hip) was upgraded to limited Thursday. Safety Ricardo Allen (knee), wide receiver Russell Gage (hip) and center Alex Mack (elbow) were all limited. Not practicing were cornerback Desmond Trufant (toe), punter Matt Wile (quad) and cornerback Blidi Wreh-Wilson (groin).
FALCONS IN TEMPE FOR THE WEEK
The Falcons, who lost in Houston last weekend, decided to stay in Tempe this week to practice prior to their game against the Cardinals rather than go back to Atlanta. The team is practicing inside the bubble at Arizona State University. As much as it might be about cutting down on travel, Falcons coach Dan Quinn said, it can also help with the funk of a 1-4 start.
"We decided way back in the spring, when we had both West Coast trips, but I've done it a few times," Quinn said. "We did it once up in Seattle (when Quinn was an assistant) and some other three- and four-day trips, and it's always, in my opinion, just a good way to get the team connected. It's been that way again for us, and we certainly need that to get our football aligned and playing like we'd like. So, it came at a time for us to really regroup and connect, and so far, so good."
Falcons quarterback Matt Ryan praised the facilities at ASU when talking to reporters Wednesday, and echoed his coach about the idea of focusing on football during their week in Arizona.
"We're at a point where we have to turn the tide," Ryan added.
https://www.azcardinals.com/news/cardinals-still-figuring-out-role-for-andy-isabella