Cardinals tight end Maxx Williams, after ACL tear,…
2 min read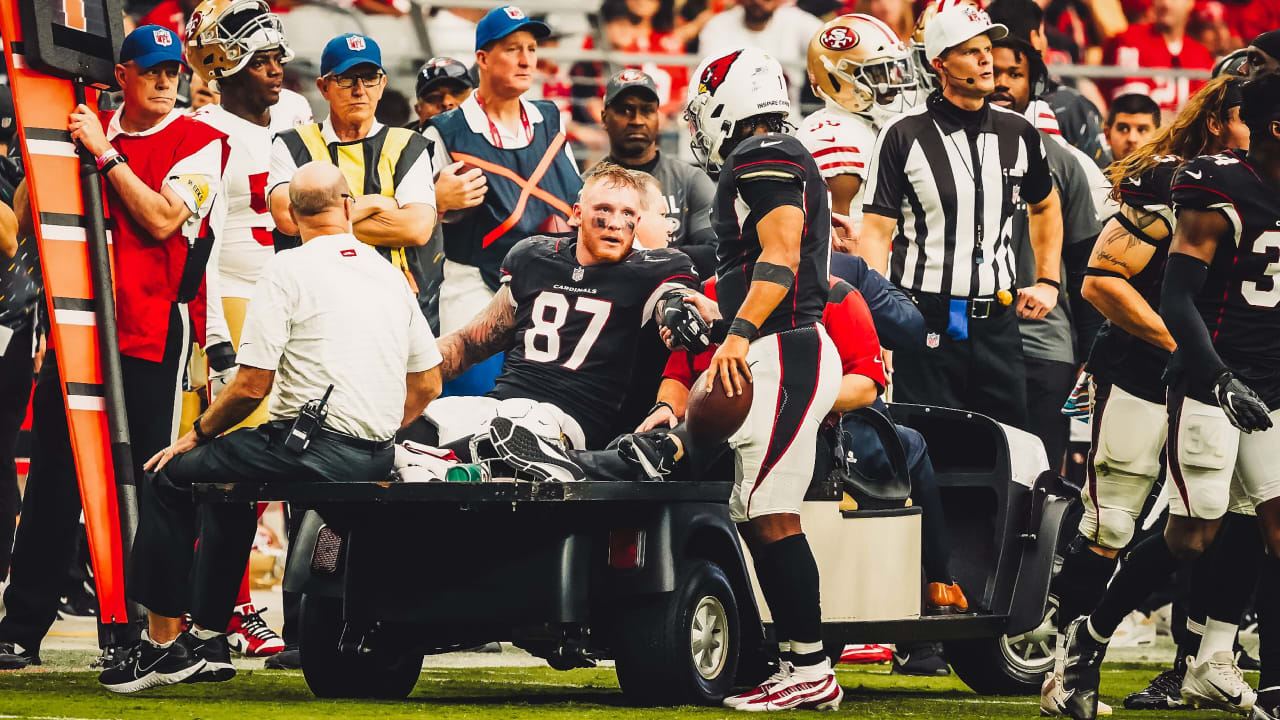 The then-undefeated Cardinals were getting ready to play the Packers on a nationally televised Thursday night game when Maxx Williams tweeted.
The Cardinals tight end, his season by then over by a couple of weeks after tearing his ACL in a home game against the 49ers, staged a photo of himself in his house mimicking the famous Kliff Kingsbury draft-night-at-his-house photo.
"Might seem familiar to some but my backyard view isn't as good as somebody I know!" Williams wrote.
Unable to be on the field for his team, that would have to stand as his contribution.
"It was because I was still part of this team and I wanted to do whatever I could," Williams said before a recent rehab session. "If the team is in a good mood, everyone is in good spirits, still being myself, I figured all I could do is be positive and attack my situation the best I can, still be engaged as much as I could be."
The tweets came regularly each week from Williams, after his once-promising season was derailed. He was there in spirit, if not in the lineup.
Williams was the perfect tight end for the Cardinals in their early run. He caught 16 passes for 193 yards and a touchdown in less than five games and was an in-line blocker the Cardinals needed. Going into the final year of his contract, it was setting up symbiotically for both he and the team – until 49ers cornerback Emmanuel Moseley drilled his knee on the sideline after a second-quarter catch.
The Cardinals got needed help at the position, especially receiving-wise, when they traded for Zach Ertz. But Williams was missed, and he missed the game.
"It sucks," Williams said. "There's not a better word for it. It was obviously not how I saw my year going and not how I wanted to end my year. But I sulked for about a day or two and then realize, it happens. I could sit around and be all mad about it or I could get back in and get to rehab and put myself in the best opposition I can to be back next year – hopefully here – and playing football."

https://www.azcardinals.com/news/maxx-personality-williams-stays-positive-after-knee-injury