Cardinals' Top Plays Of 2020: Defense
1 min read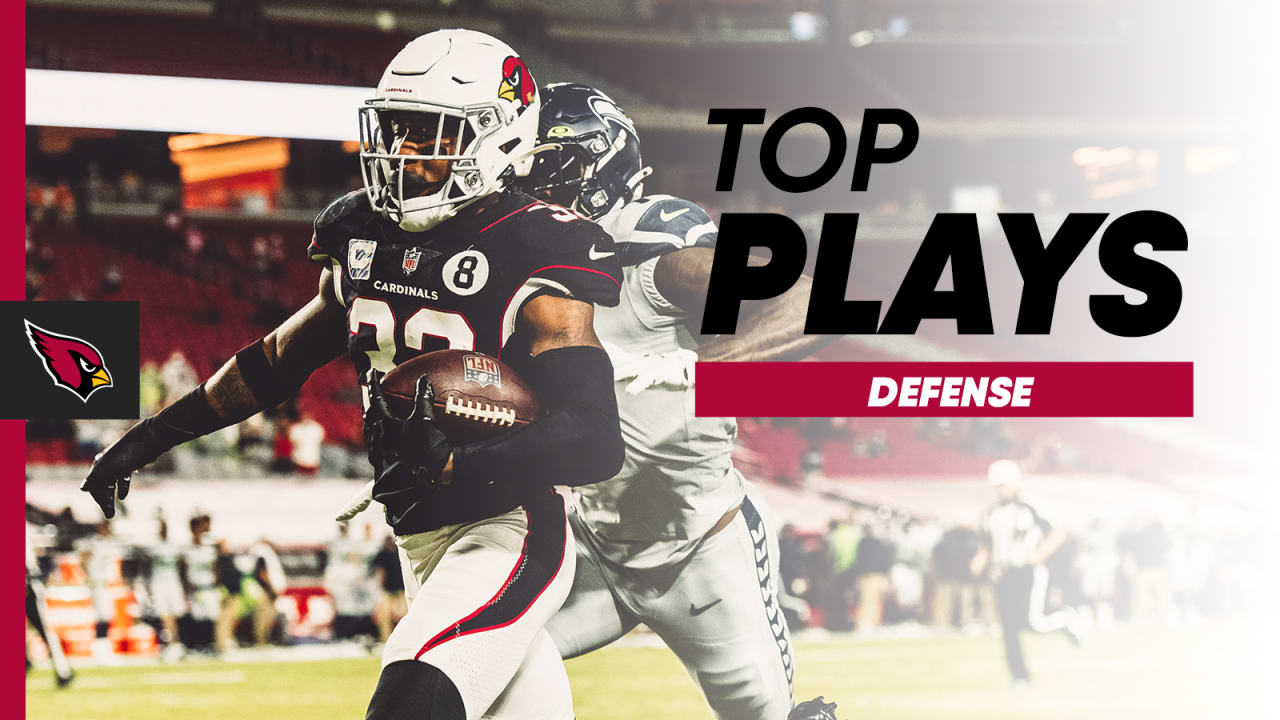 The Cardinals' defense had its fair share of splash moments in 2020, finishing with 48 sacks, 11 interceptions and 12 forced fumbles. AZCardinals.com whittled it down to the five best defensive plays of the season, and here are those selections:
5. Budda Baker – Finally – Gets His Pick
The situation: The Cowboys had a first-and-10 from the Arizona 16, trailing 28-3 with 13:20 left in the fourth quarter.
The play: Despite excellent overall performance, safety Budda Baker did not have an interception through the first 50 games of his career. That changed in Week 6 against the Cowboys, when Baker drove hard on a pass by quarterback Andy Dalton and dove for the pick. Baker secured the interception despite having a cast on his right thumb.
The aftermath: The interception put an exclamation point on a stellar day from Baker. It was one of several standout games, as Baker was named a Pro Bowler and All-Pro in 2020, establishing himself as one of the NFL's best safeties. He had one more interception on the year — which will be covered later on this list.
https://www.azcardinals.com/news/cardinals-top-plays-of-2020-defense