Cardinals' Top Plays Of 2020: Offense
1 min read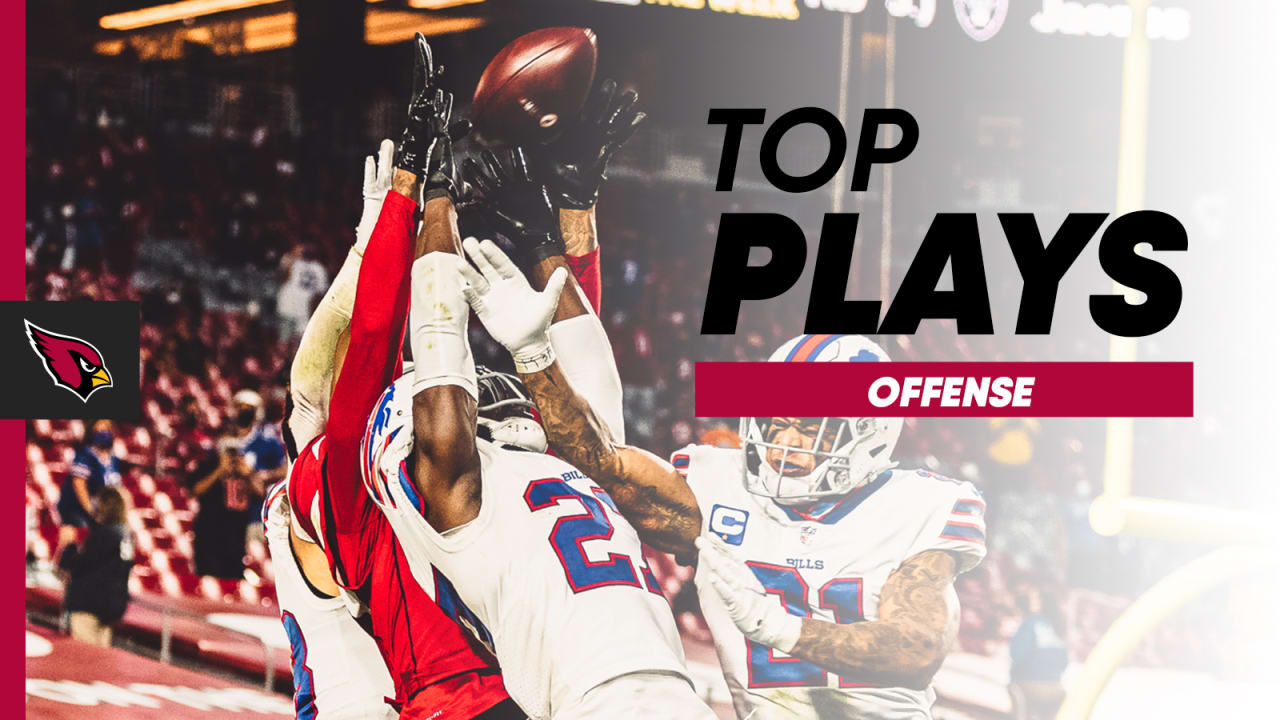 The Cardinals' offense was more inconsistent than hoped in 2020, but there were still plenty of memorable moments. Unsurprisingly, quarterback Kyler Murray and wide receiver DeAndre Hopkins were heavily involved. Here are the top five offensive plays of the season:
5. Two Jets Defenders Can't Stop Hop
The situation: The Cardinals had a first-and-15 from the New York 37, leading 24-10 with 8:42 left in the fourth quarter.
The play: DeAndre Hopkins streaked down the left sideline, and even though the coverage was pretty good, Kyler Murray gave him a chance with a nicely-thrown pass. Hopkins' right arm was held, so he corralled the pass with only his left and absorbed a huge shot in the end zone without losing possession.
The aftermath: The touchdown wrapped up a win over the Jets, and it was a precursor to myriad memorable catches for Hopkins the rest of the way. The Pro Bowler finished the year with 115 receptions for 1,407 yards and six touchdowns, living up to the billing after the Cardinals traded for him in the offseason.
https://www.azcardinals.com/news/cardinals-top-plays-of-2020-offense