Cardinals' Top Plays Of 2020: Special Teams
1 min read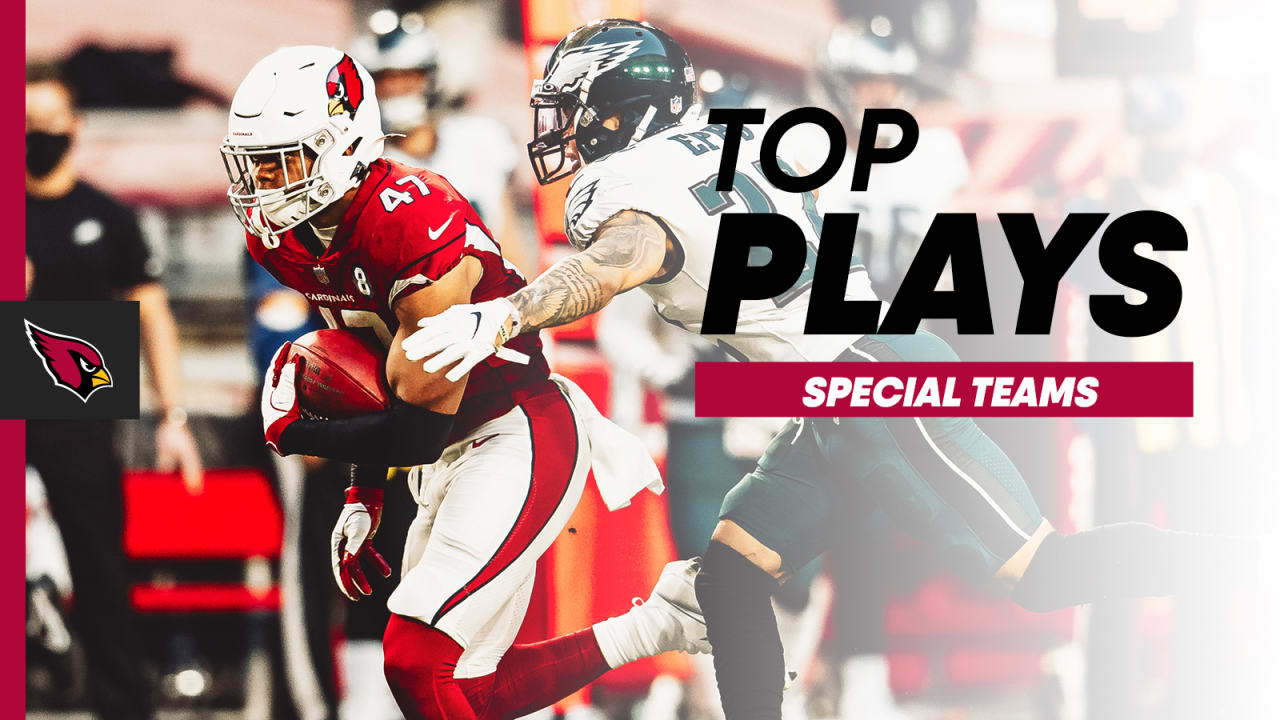 There are three phases in football, and special teams is often the one that gets overlooked. However, it can have a big impact on a game's outcome, as the Cardinals saw this season. Here are the top five special teams plays of the 2020 season:
5. Cardinals Get A Kick Out Of Kylie Fitts In New York
The situation: The Giants were receiving a kickoff with 8:28 remaining in the second quarter, trailing 6-0.
The play: New York running back Dion Lewis caught the ball in the end zone and ran to his left. Outside linebacker Kylie Fitts zeroed in on him but was blocked as he got close. Fortuitously, Fitts' foot popped up and accidentally kicked the football, which squirted away from Lewis. Wide receiver Trent Sherfield recovered for the Cardinals.
The aftermath: The Cardinals were having trouble pulling away from the Giants up until this point, but the fumble recovery gave them possession at the New York 21. Four plays later, quarterback Kyler Murray found tight end Dan Arnold for a touchdown and the Cardinals never looked back.
https://www.azcardinals.com/news/cardinals-top-plays-of-2020-special-teams