Cardinals' Top Plays Of 2021: Offense
1 min read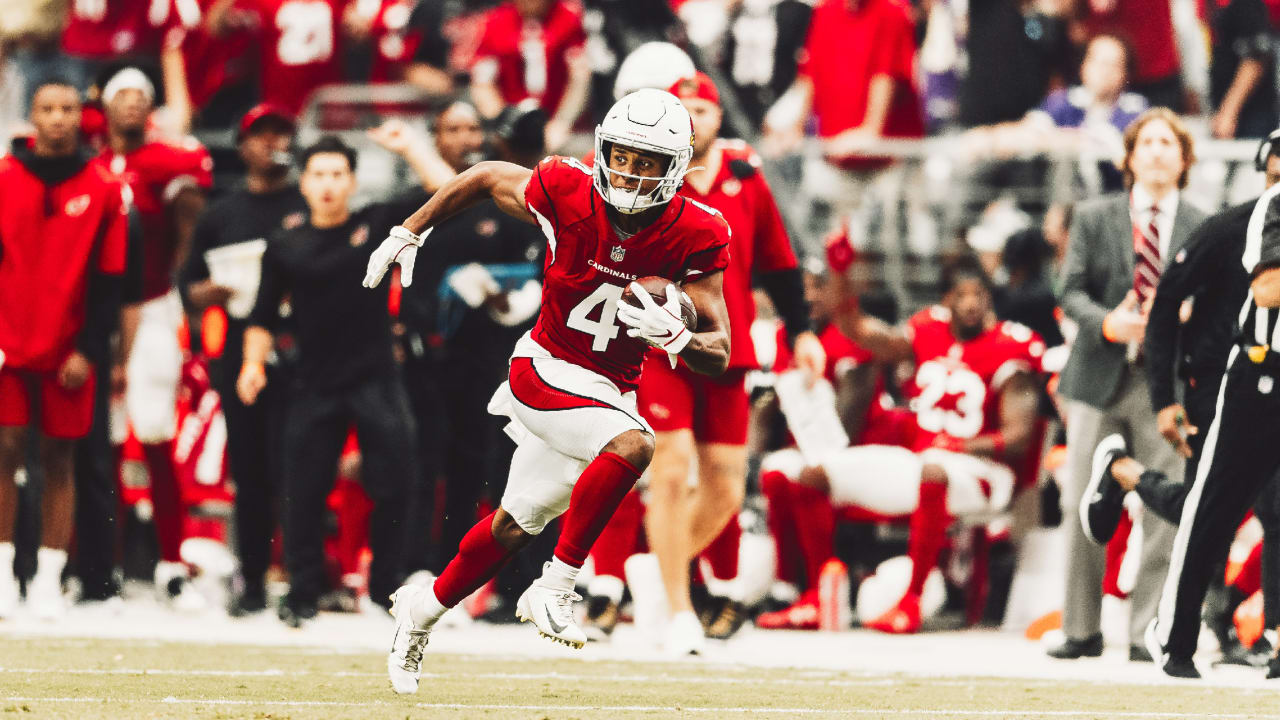 The Cardinals' offense, despite some late season struggles, still finished the season in the top 10 in total offense (373.6) and points scored (26.4). The unit also provided a bunch of highlight-worthy, memorable plays over the season, peppered heavily with quarterback Kyler Murray and rookie wide receiver Rondale Moore . Here's a look at the top six offensive plays of the 2021 season, as voted on by azcardinals.com staff.
6. James Conner's 23-yard TD catch in Chicago
The situation: The Cardinals had a third-and-2 at the Chicago 23-yard line, leading 14-7 with 5:50 left in the second quarter.
The play: Murray signaled for Moore to shift to the other side of the field before receiving the snap from Rodney Hudson. He then threw a short pass to Conner, who caught it one-handed while pirouetting before scoring the touchdown.
The aftermath: The touchdown contributed to the 33-22 victory over the Bears, and Conner finished the game with 111 total yards on offense. In his first season in Arizona, Conner finished the season tied second with 15 rushing touchdowns and ranked third with 18 total touchdowns while making the Pro Bowl.
https://www.azcardinals.com/news/cardinals-top-plays-of-2021-offense