Cardinals trying to prepare to deal with Rams DT…
2 min read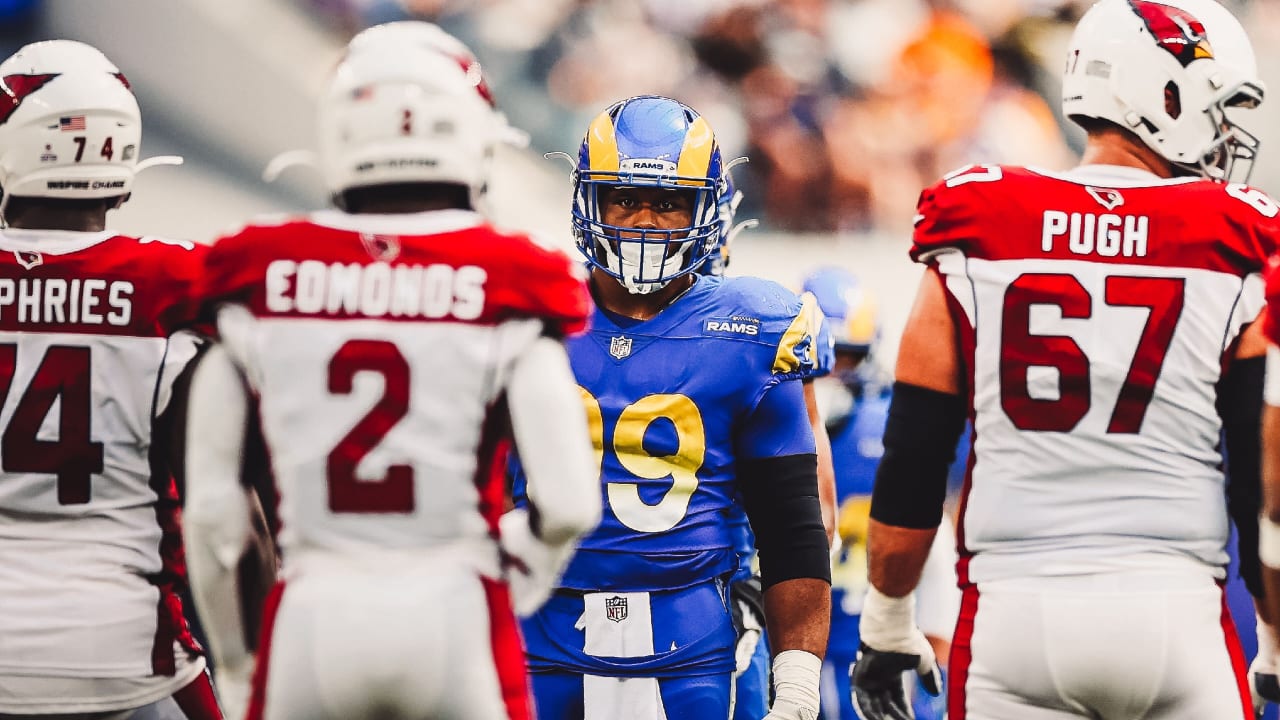 The Cardinals had an Aaron Donald problem Week 14 at State Farm Stadium.
The Cardinals' offensive line allowed the Rams' All-Pro defensive lineman to generate 15 pressures against them, the most by any player in a single game this season, according to Pro Football Focus.
The eight-time Pro Bowl selection also had three sacks and three quarterback hits on Kyler Murray. The showing was the opposite of how they limited Donald in the Cardinals' Week 4 victory over the Rams at SoFi Stadium.
"We just didn't execute consistently throughout the game, " tackle Kelvin Beachum said. "We know what it takes to beat this team; we beat them before. We know what happens when we don't execute, we lose. And that can be said for several games this year. When we execute, we know what this offense is capable of regardless of the opponent."
Said coach Kliff Kingsbury, "I just think Aaron Donald is a different animal. When he gets going like that, sometimes it's hard to slow down no matter what you throw at him. We have to play better in that area, we have to have a better plan, there's no question."
Starting left guard Justin Pugh is dealing with a calf injury this week, the same one that sidelined him the last time the Rams and Cardinals played.
The Cardinals have allowed 39 sacks this season, the 12th fewest in the NFL. But they have used nine offensive line combinations this season, tied for sixth-most. If Pugh can't go on Monday, the situation once again calls for a common theme this season:
"It's the next-man-up mentality," Beachum said. "Whoever is in there has to execute. We all get paid. We've had moments when we've been together as an offensive line, and we've had moments when we haven't been. At the end of the day, we're still required to protect the quarterback and block so we can run the ball efficiently."
https://www.azcardinals.com/news/cardinals-have-to-find-way-to-deal-with-aaron-donald