Cardinals Turn New York Into Chase Edmonds Field…
2 min read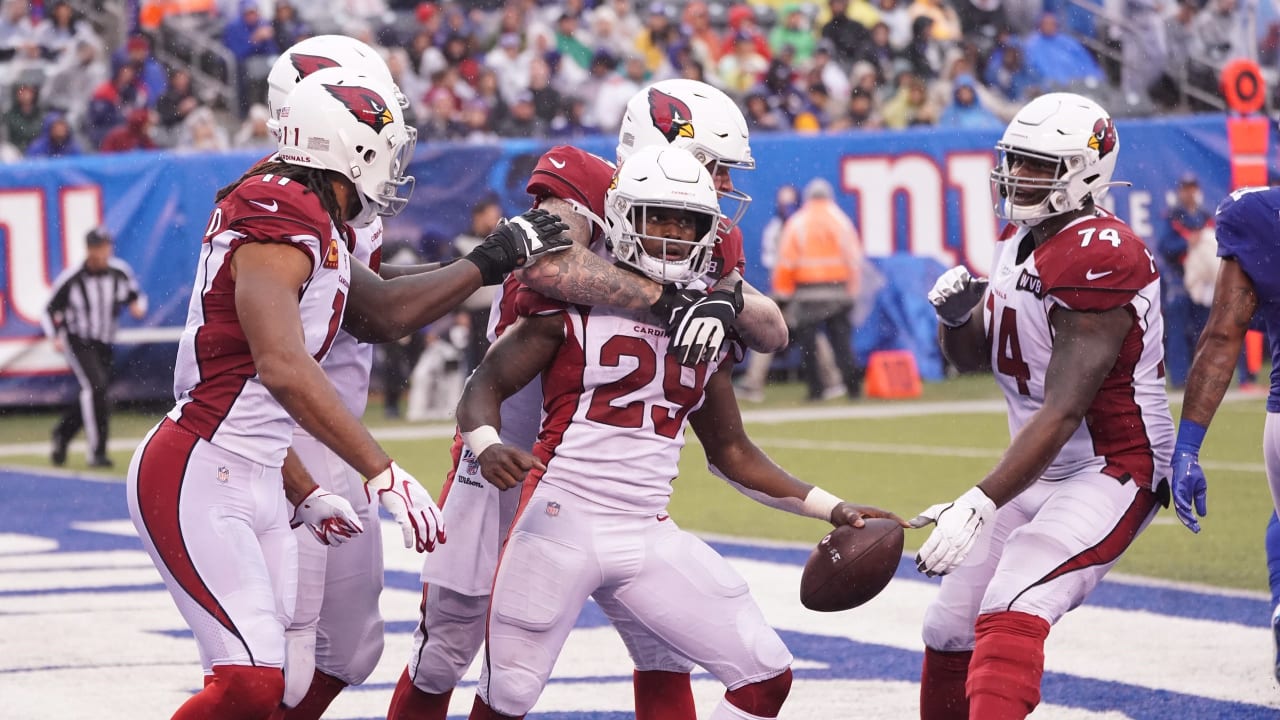 The best running back on the field Sunday was Edmonds – although he kept coming back to Johnson.
Early in the game, Edmonds threw up on the sidelines right before a Cardinals' possession – Edmonds said he didn't know why, and it was just water – and Johnson, who had played just three snaps, went in. But before the TV timeout ended, Edmonds came out. Johnson tried to wave him off, but Edmonds insisted.
"I want to look out for his career and his future," Edmonds said. "He's so selfless. Dave would go out on one leg if he has to. I told him before the game, 'Bro, I know what type of guy you are, I know what type of player you are, just think of the future.'
"In a society and a world where players get criticized for contract talks or whatever the case may be, Dave earned all the money and all the fame he really has. I just didn't want to see all that taken away."
The last time Edmonds ran for 100 yards, he had 185 yards for Fordham in a game in the Bronx in November of 2017, just a few months before the Cardinals made him a fourth-round draft pick. Sunday, Edmonds had already set his NFL career-high with 84 yards rushing. His touchdown runs of 20, 20 and 22 yards buoyed an offense that, in large part because of the weather, never was going to be able to count on Kliff Kingsbury's "precision passing."
"That went out the window," Kingsbury said.
"It was ugly football at times," he added. "That rain never stopped. I don't know if I've ever been in one where it constantly poured."
https://www.azcardinals.com/news/game-arizona-cardinals-at-new-york-giants-2019