CBS Sports Projects Vikings to Make Playoffs in…
4 min read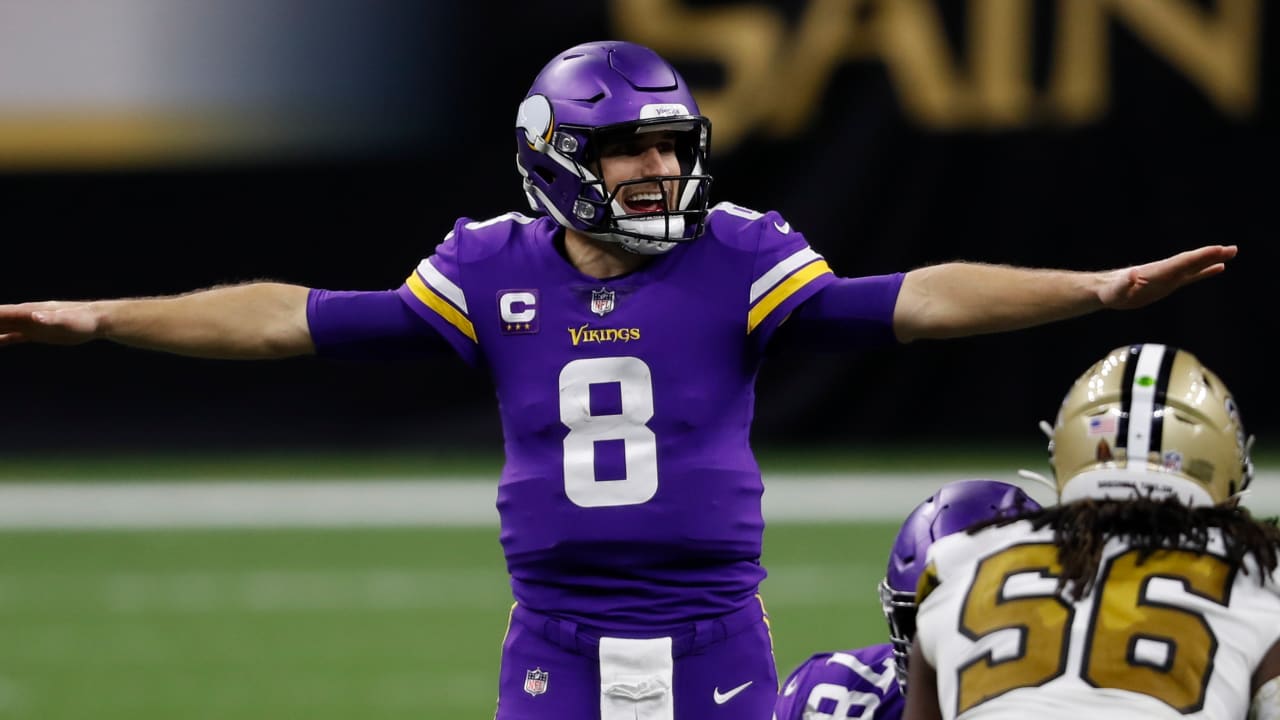 Surratt, Smith-Marsette among Vikings rookies that could make early impact
The 2021 NFL Draft has been over for nearly three weeks, giving pundits and experts plenty of time to digest all 259 selections over seven rounds.
The Vikings ended up with 11 of those picks, and a few caught the eye of ESPN analyst Matt Bowen. He recently wrote about some first-year players who could make an early impact for their respective teams.
Bowen opined that North Carolina linebacker Chazz Surratt, a third-round pick by Minnesota, has plenty of upside to see the field early on.
With veteran linebacker Eric Wilson leaving Minnesota in free agency, Surratt has an opportunity to compete for that weakside linebacker spot next to Eric Kendricks and Anthony Barr. The pursuit speed jumps here with Surratt, and so does his ability to match underneath in coverage and close downhill on the ball.
I also like what I see from Surratt as a schemed blitzer. The converted quarterback had 12.5 sacks over his past two seasons at UNC, and the physical traits here are a fit for Mike Zimmer's defense at the second level.
Surratt, the 78th overall pick, was a quarterback for the Tar Heels in 2017 and 2018. He then switched to linebacker and was the runner-up for the 2019 ACC Defensive Player of the Year in 2019.
Bowen also highlighted Vikings wide receiver Ihmir Smith-Marsette, who was a fifth-round pick out of Iowa.
Bowen tabbed Smith-Marsette as a Day 3 player who could overperform his draft selection.
Smith-Marsette brings a vertical element to the Vikings play-action pass game on deep overs, crossers and go balls. He produced 24 explosive-play receptions during his college career (receptions of 20 or more yards), and you can see the straight-line speed on tape. In Minnesota, Smith-Marsette should be in a position to compete for the WR3 role opposite Justin Jefferson and Adam Thielen.
Plus, with his kick-return ability, Smith-Marsette brings some juice to the Vikings special teams as well.
Smith-Marsette earned Honorable Mention All-Big Ten at both wide receiver and kick returner as a senior in 2020.
He caught 25 passes for 345 yards (13.8 yards per reception) and four scores while adding 54 rushing yards and a score on seven carries (7.7 avg.) in seven games. The receiving yards led the Hawkeyes, and his receptions total ranked second on the team during a reduced season.
Smith-Marsette also returned eight kickoffs a total of 176 yards (22.0 yards per return).
Bowen also tabbed Vikings first-rounder Christian Darrisaw as one of 10 players who landed with the perfect team in terms of scheme fit.
I really liked the tape on Darrisaw because of his easy movement skills in both the run and pass game. Watch him reach block or climb on zone schemes, which is an ideal fit for the Minnesota run game with Dalvin Cook. Create an edge for Cook to bounce the ball, or wall off linebackers at the second level to open up daylight on cutback runs. Plus, with his long frame and balance in pass protection, Darrisaw has the skills to mirror in space or drop his anchor against power rushers.
The left tackle, who was picked 23rd overall, earned Second-Team All-American honors from The Associated Press and was a First-Team All-ACC selection in 2020.
U.S. Bank Stadium announces hiring fair
The plan is for fans to return to U.S. Bank Stadium this fall, which means there will be numerous job opportunities at scheduled events.
U.S. Bank Stadium SKOL Service Partners (ASM Global, Aramark, Legends Global Merchandise, BEST, G4S and the Minnesota Vikings) announced several part-time opportunities on Wednesday, as well as an upcoming hiring fair.
Stadium partners are searching for nearly 1,500 employees to fill part-time positions that include guest experience representatives, cashiers, cooks, warehouse workers, food service stand workers and security positions.
"Our Team Members are and have always been a vital piece of U.S. Bank Stadium's events and overall operation," Minnesota Sports Facilities Authority Chair Michael Vekich said in a press release. "We are proud to provide valuable opportunities for Minnesotans to work and play at U.S. Bank Stadium."
According to the release, perks for team members include a pay rate starting at a minimum of $14.25/hour, a limited commitment of 15-20 events per year, free parking during shift, a free meal during shift and exclusive employee events.
"It's time to get back to hosting the events Minnesotans love at U.S. Bank Stadium, including Minnesota Vikings football this fall," said John Drum, General Manager for ASM Global at U.S. Bank Stadium. "It takes thousands of team members to support major events at the stadium. All SKOL Service Partners are looking for excited members of the community to join our team and be a part of our legacy of providing great event experiences."
U.S. Bank Stadium SKOL Service Partners are offering flexible interview options with virtual interview opportunities and an in-person hiring at the job fair on Wednesday, June 2 at U.S. Bank Stadium. Job opportunities across guest experience, food service, and event security positions are already posted online and are open for applications at www.usbankstadium.com/jobs.
https://www.vikings.com/news/lunchbreak-cbs-sports-projects-vikings-to-make-playoffs-in-2021