Cheerleaders Join Global Goodwill Tours for U.S….
4 min read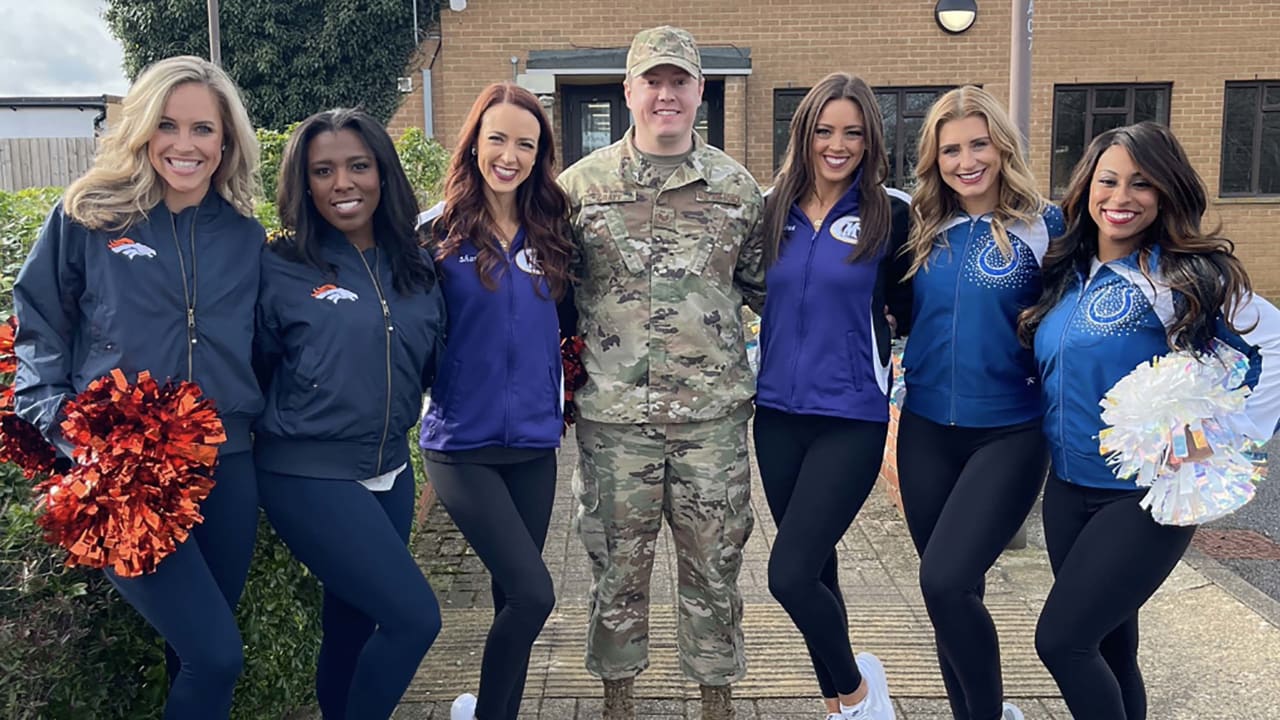 Sydney spent her time in Alaska in two different cities, starting with Anchorage and later traveling to Fairbanks. She was joined by former Vikings receiver Emmanuel (Manny) Arceneaux, former Packers, Panthers and Eagles DB Josh Hawkins; cheerleaders from the Broncos, Colts, Falcons, Seahawks, Ravens and Eagles; Freddie the Falcon, Stanley the Bear and Swoop the Eagle.
"This was the trip of a lifetime, and I'm so happy I had the opportunity to represent the Vikings organization," she said.
One of Sydney's first stops in Anchorage was the Fisher House. The Fisher House Foundation donates "comfort homes" that are built on the grounds of major military and VA medical centers.
Below are excerpts from Sydney's travel diary.
These homes enable family members to be close to a loved one at the most stressful times-during the hospitalization for an unexpected illness, disease or injury. … No family pays to stay at any Fisher House, which is incredible. We met so many families on our visit. Not only did we get the chance to brighten their day, but I'm sure that we have some new Vikings fans. This was one of my favorite moments in Alaska. It felt more than amazing to be able to help take their minds off the stressors in their lives and help them have fun!
Each day we had one cheer/football clinic on the base we were visiting, and kids attended the clinics to either run football drills with the players or learn a dance with the cheerleaders. We had the opportunity to tell the kids what it's like and what is needed to be a NFL cheerleader. We taught them confidence, how to be a team player, to be loud and strong when cheering, and how to have fun! Most of the kids we met had experienced a cheer clinic. It was so much fun brightening their days and putting a smile on their faces.
Each morning we woke up bright and early to have a boot camp workout run by Vikings Legend Emmanuel Arceneaux. The workouts were changed up a little each day so that the troops could have a variety of workouts during the week. … We participated in the workouts to help push them through each exercise, and it was a great way to bond with the troops! _
Super Bowl Sunday we had the opportunity to meet, greet and get to know a lot of the troops. It was amazing to have a chance to sit down and have a conversation about not only football but about what their everyday lives look like and get to know them on a more personal level. We even had the chance to perform one of our routines and conduct a raffle to win NFL team prizes. Everyone thanked us for coming and said that we had no idea what it meant that we flew out to see them. I'm so happy we had the opportunity to personally thank them for their service.
One day we had the opportunity to see and learn about one of the most expensive and high-tech jets in the world, the F-35. It was so interesting to learn about the different jobs each troop had for a single jet. Unfortunately, we were unable to take pictures with the jets for safety reasons, but we did get to see something most people in the world will never get to see. _
Certification of Appreciation
On our very last day of the trip, we were presented with a certification of appreciation by Brandon S. Jenkins 1SG, USA Garrison Command Sergeant Major and Nathan S. Surrey COL, AV Commanding. It was such an honor to be recognized by the military and appreciated for the impact we had made on various troops and their families. During the week I was in Alaska, I was also honored with a total of three different coins. I was so blessed to be granted with each one by a different member and position in the military. These were key highlights of my trip and made this whole experience so worthwhile. In the end, the troops and their families made a huge impact on us, and I'm tremendously grateful.
https://www.vikings.com/news/cheerleaders-join-global-goodwill-tours