Chicago Bears awarded two compensatory draft picks…
3 min read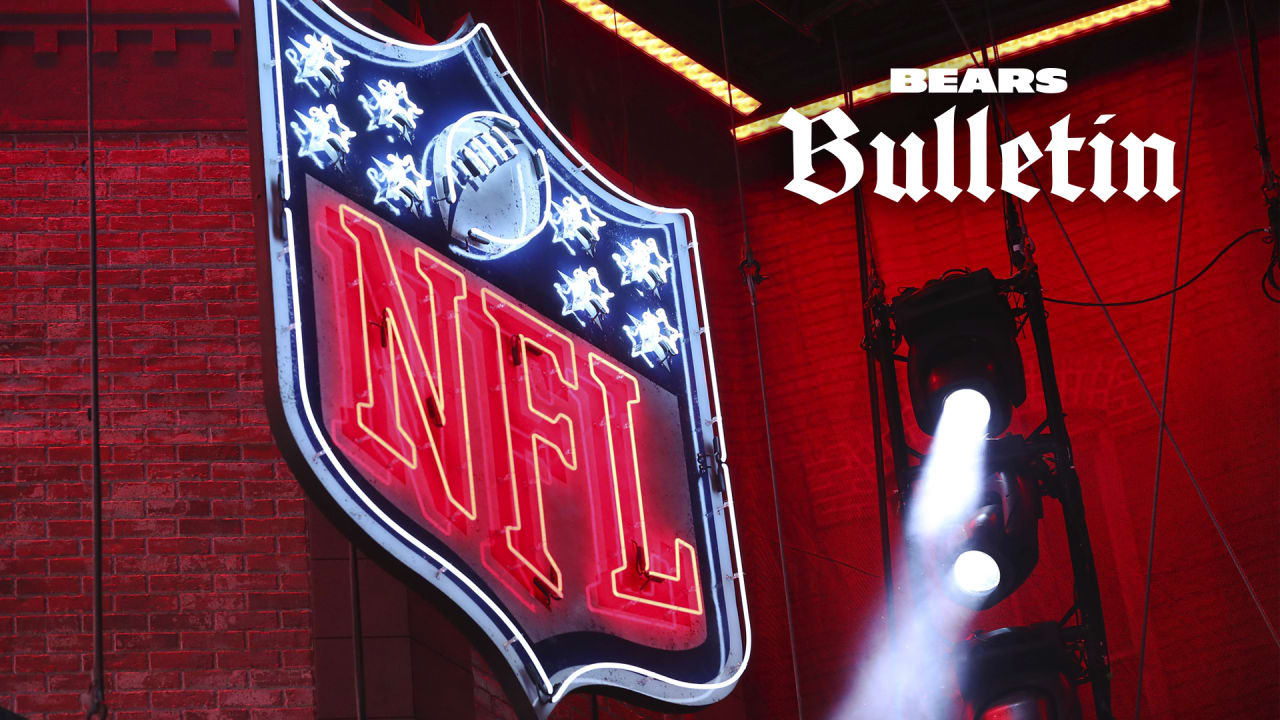 The Bears now have eight picks in this year's draft: They own five of their seven selections in Rounds 1, 2, 3, 5 and 6. They also have a seventh-round pick they obtained last year from the Dolphins in exchange for tight end Adam Shaheen. The Bears traded their fourth-round choice to the Vikings during the 2020 draft to select outside linebacker Trevis Gipson in the fifth round and dealt their seventh-round choice to the Raiders in exchange for kicker Eddy Piñeiro.
Last year in free agency, the Bears signed outside linebacker Robert Quinn and lost safety Ha Ha Clinton-Dix, linebacker Nick Kwiatkoski, quarterback Chase Daniel and defensive lineman Nick Williams. While they had a net loss of three free agents, the Bears received two compensatory picks because the final numerical value of one free agent who was lost ranked 33rd or lower among the final numerical values of all compensatory selections.
This year the Cowboys received the most compensatory picks with the maximum of four. The Packers and Falcons were awarded three apiece, while the Bears were one of eight teams to get two.
Four special compensatory selections were awarded to four clubs this year: the 49ers, Rams, Ravens and Saints under a recent amendment to the league's Collective Bargaining Agreement, which was agreed upon by the NFL and the NFLPA to promote equal employment opportunities and an inclusive workforce within NFL clubs. This initiative provides that the prior employer-club of a minority employee who has been hired by another club as its head coach or primary football executive (general manager) will receive compensation in the form of a special compensatory draft selection in the third round of each of the next two drafts, or in each of the next three drafts if two minority employees from the employer-club are hired for these positions by another club or clubs.
The Bears received one compensatory pick last year, a fourth-round selection they traded to the Jaguars in exchange for quarterback Nick Foles. It marked the first time they had been awarded a compensatory pick since 2009 when they received choices in the third and seventh rounds that they spent on receiver Juaquin Iglesias and guard Lance Louis, respectively.
Compensatory picks were created in 1994, the same year the salary cap was instituted. The formula was devised by the NFL Management Council. The idea was to help teams that weren't as active in free agency as others.
The Bears have now received a total of 20 compensatory picks, which is tied for 25th in the NFL with the Panthers. The Ravens have had the most with 53, followed by the Cowboys (47), Patriots (45) and Packers (45).
Compensatory picks originally couldn't be traded, but that rule changed in 2017.
https://www.chicagobears.com/news/bears-awarded-two-compensatory-draft-picks