Chicago Bears C Cody Whitehair proud of offense's…
3 min read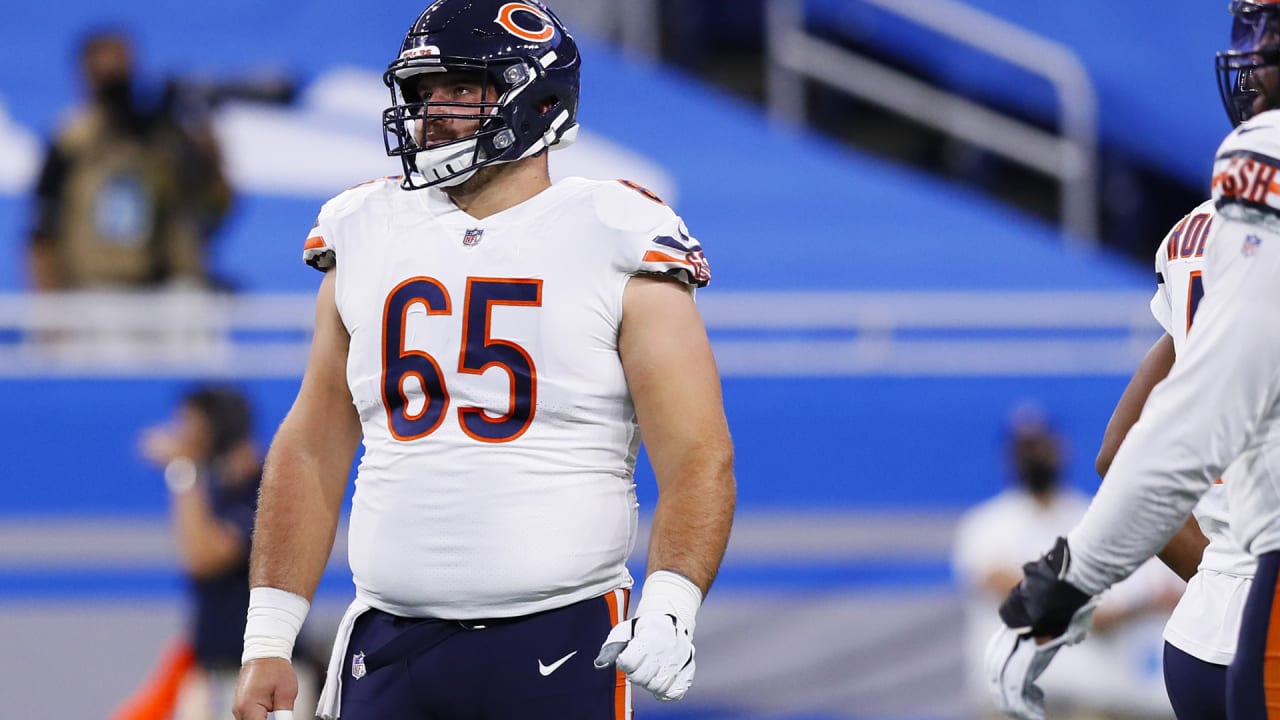 Establishing an effective ground game was a top priority entering the season for the Bears, who ranked 27th in the NFL in rushing last year, averaging a paltry 91.1 yards per contest.
They nearly equaled that total in the first half Sunday against the Lions, compiling 90 yards on 18 carries, and finished the game with 149 yards on 28 attempts, a stellar 5.3-yard average.
"The biggest thing we saw was guys just finishing their blocks, all across the board, from wide receivers to tight ends to us (offensive line)," Whitehair said. "And I think the biggest thing, too, is getting up to the second level. We know if we get caught up at the first level and don't get to the second level, that's where our lost-yardage plays come. We try to avoid that as best as we can. We've had some success with that this week, so we have to keep that going forward."
Whitehair feels that the offensive line benefitted from quarterback Mitchell Trubisky taking more snaps from directly under center Sunday than he has in the past.
"It helps with the flow of the defense," Whitehair said. "It gets them to run a little bit more. We can be more aggressive on our combo blocks and then get to the second level. So I think just having the defense run a little bit more and those guys play a little bit more lateral helps us out."
The Bears' running game was led by second-year pro David Montgomery. Listed as questionable on the injury report due to a groin injury he sustained in training camp, the 2019 third-round draft pick rushed for 64 yards on 13 carries.
Against the Lions, Montgomery displayed the physical running style and contact balance he was known for at Iowa State.
"You see it a couple times on film where he'd get hit right across the line of scrimmage or even after one or two yards," Whitehair said. "The physicality he ran with and the yards after contact is what stood out to me the most."
The Bears showed great resolve in rallying from a 17-point deficit entering the fourth quarter to beat the Lions 27-23. It was the first time they overcame such a large fourth-quarter deficit since 1998, when they turned a 27-10 disadvantage into a 31-27 win at Soldier Field.
"The biggest thing [was] just us sticking together; not falling apart when we're down 17 and just picking each other up and just coming together," Whitehair said. "Everybody just stepped up their execution a little bit. That was a game-changer; everybody staying calm and stepping up their play and we got it done."
Whitehair was particularly happy for Trubisky, who rebounded from a slow start to throw three fourth-quarter touchdown passes, lifting the Bears to an improbable victory.
"It had to have given him great confidence," Whitehair said. "You could tell in the fourth quarter he was super confident. We told him just to stay calm back there, and that's what he did. He threw some great balls towards the end of the game and brought us back to win."
https://www.chicagobears.com/news/whitehair-proud-of-offense-performance-in-win