Chicago Bears confident in COVID-19 safety plan…
4 min read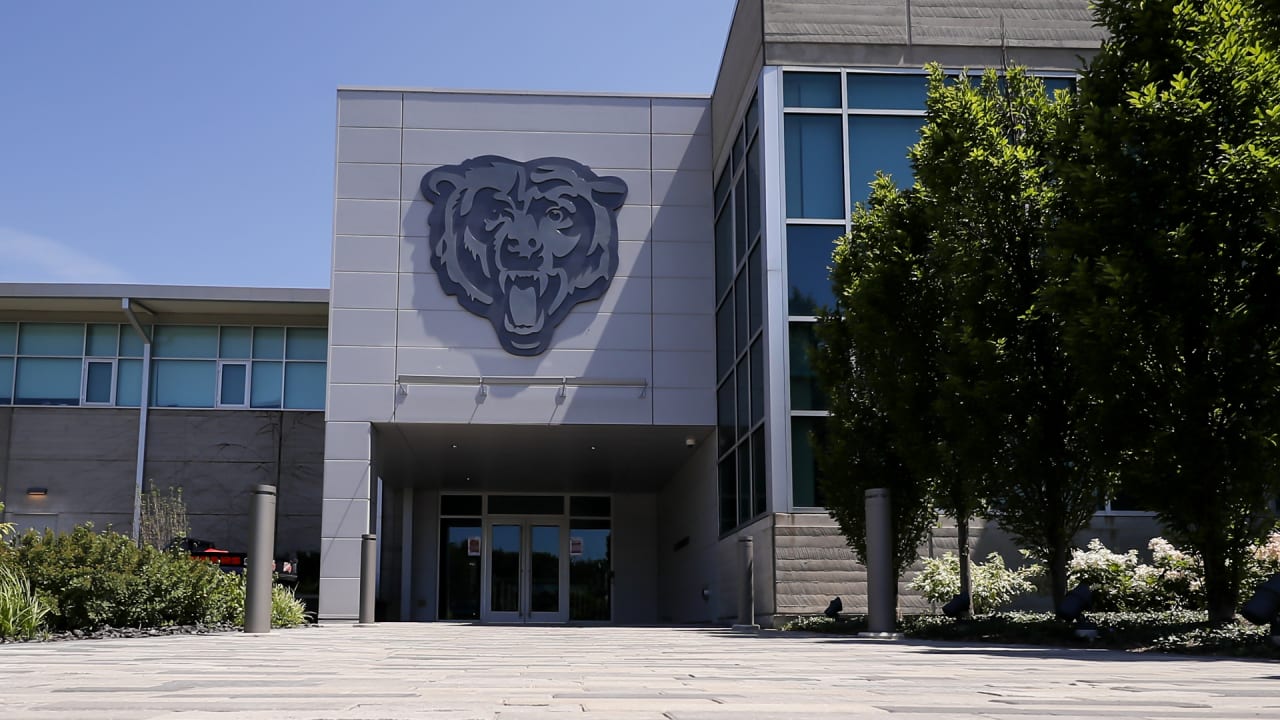 Bears veterans began reporting to Halas Hall for the start of training camp Tuesday and must test negative for COVID-19 Tuesday, Wednesday and Friday before being allowed into the building for the first time Saturday. Rookies began the same process last Tuesday and have already returned for meetings inside the facility and walkthrough sessions on the practice field.
"The biggest thing to me is it's almost a challenge," coach Matt Nagy said Wednesday on the video call with Pace. "It's a creativity deal. What are you given in regards to what we have here at Halas Hall, and how do you make it work so that it's the best thing for everybody that's here?
"There's going to be adjustments within the schedule, but I can tell you this: When the [veteran] players get here—because we've already heard it from our rookies—they will feel very, very good with what they're coming into here in Chicago at Halas Hall. They will be very impressed. I think that we've taken the precautions [the NFL] has given us and we've made it even more strict and safer, in our opinion. I feel really good about where it's at right now, and I want to give a lot of credit to the people behind the scenes that are making that happen right now."
One individual who deserves a lot of credit is Bears head trainer Andre Tucker, who is also serving as the organization's infection control officer (ICO). It's a position the NFL mandated each franchise to create this offseason to coordinate all COVID-19-related issues.
In his role as the Bears' ICO, Tucker is responsible for implementing the screening protocol, ensuring that the cleaning and disinfection program at Halas Hall meets CDC and ICS guidelines, and that there's signage throughout the building regarding health policies and COVID-19 best practices, such as stopping the spread of germs and guidance for those who experience virus-like symptoms.
"Hopefully you guys can see how fortunate we are to have Andre as our head trainer," Pace told reporters. "He's been a rock star through this whole process."
The safety measures the Bears have put in place for players and select staff members to enter the building are extensive. After checking their temperature twice at home—it cannot be higher than 100.4 degrees—they log into an app and answer four questions. If their answers are appropriate, they'll be granted access to Halas Hall and issued a color-coded day pass.
After arriving at Halas Hall, those who need to be tested will head to a Bio-Reference trailer outside the facility. Those permitted to enter the building will do so by scanning their day pass to open an automatic door. As soon as they enter, they will put on a mask and gloves that they must wear at all times inside Halas Hall and have their temperature taken by a thermal mirroring scanner. They will then be given a proximity tracker to wear on their wrist that records the distance and duration between individual devices.
"This gives us real-time information should someone become positive within the building or during NFL business, such as team travel, hotel, bus or plane," Tucker said on Wednesday's video call with reporters. "At that point, you're then cleared to enter the building and go about your day."
The Bears have redesigned high-traffic areas such as the cafeteria, locker room, training room, weight room and meeting rooms to ensure that they meet physical-distancing guidelines. In the cafeteria, for example, all of the tables and chairs are spaced out, all food is individually wrapped and pre-packaged, and directional traffic flow signs and floor markings have been added.
The already-expansive locker room has been extended into the players' lounge, every other shower has been turned off, and Plexiglas and partitions have been placed between urinals and between taping tables and rehab equipment in the training room. In addition, all team meetings that were previously held in the George "Mugs" Halas Jr. auditorium will be moved to the spacious Walter Payton Center.
To comply with the NFL rule that no more than 15 players can be in a weight room at the same time, the Bears have erected a second weight room in the Walter Payton Center.
"This gives us the ability to lift two groups safely at the same time," Tucker said. "All players will have their own assigned racks, which they will use during training camp. During the lift, they'll also be assigned their own equipment, such as stretch bands and lacrosse balls."
As the Bears prepare for a training camp and season unlike any other in their 100-year history, Pace knows that it won't be easy to navigate through the COVID-19 pandemic. But he's confident the organization has done everything possible to keep players and staff members safe.
"I think we are all realistic about the obstacles and challenges we have ahead of us," Pace said. "I look at Matt and I as leaders, just communicating and educating our staff and players on the challenges ahead. I mean, our head is not in the sand. It's going to be hard …
"For us, it really comes down to more about actions than words, so I'm really excited when our veterans get here and they walk in the building and they see everything we have done. I truly believe we have gone above and beyond and they are going to feel that when they get here."
https://www.chicagobears.com/news/bears-confident-in-their-covid-19-safety-plan