Chicago Bears defensive lineman Thomas Schaffer's…
3 min read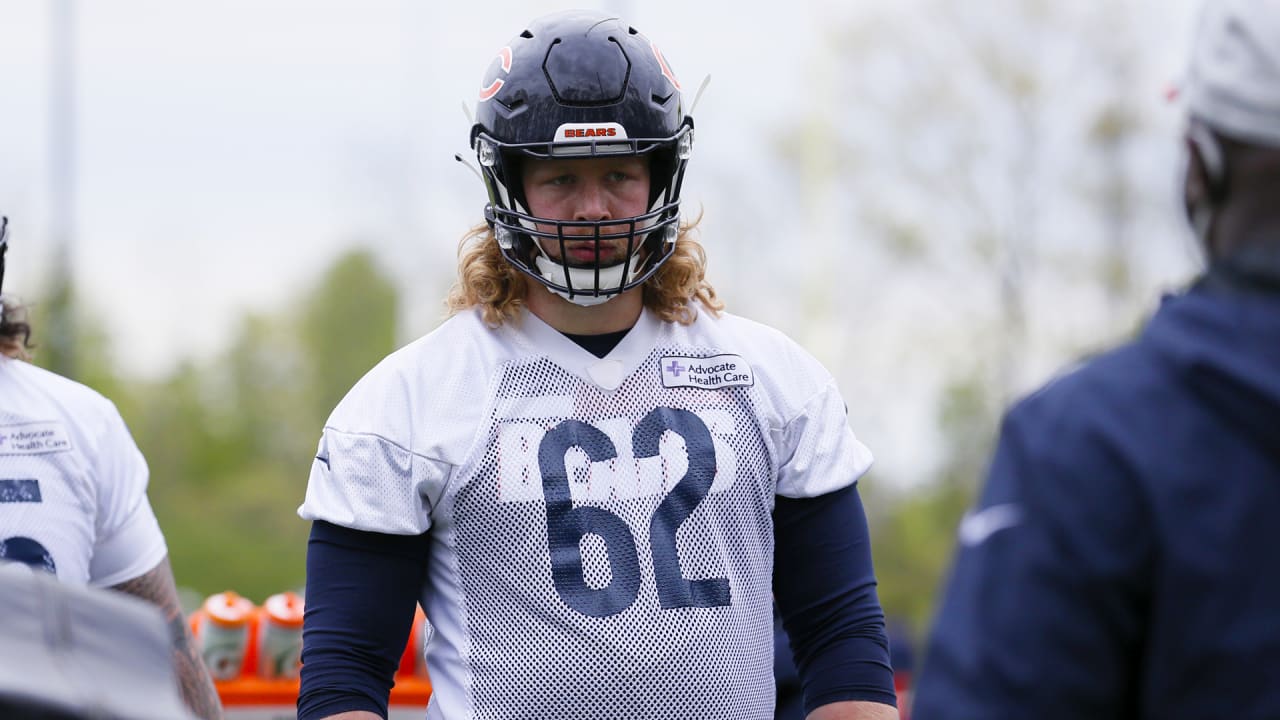 Signed by the Bears as an undrafted free agent, Schaffer hasn't had to prove when he was born to anyone at this weekend's rookie minicamp. Yet while he blends in with his new teammates on the practice field at Halas Hall, the path he traversed to the NFL is unlike anyone else's.
Schaffer, who's still 6-7 and now weighs 301 pounds, was born and raised in Austria. At 14, he played football in his home country for a club team named the AFC Rangers, honed his game at a high school that's located in the shadow of Halas Hall, and continued his career at Stanford—where he became the first Austrian-born player in FBS history.
Schaffer grew up in Vienna playing sports—primarily soccer, basketball and handball—and did a lot of skiing. He was introduced to American football on television.
"I had a general idea what football was from movies," Schaffer said, referring particularly to "The Longest Yard" and "Remember the Titans."
Eager to play the sport, Schaffer followed two cousins to the AFC Rangers, initially practicing at 13 and playing in his first games at 14. Always much bigger than other kids his age, Schaffer had finally found a contact sport where he could take advantage of his physical gifts.
"For me, it was really just a way to apply my size to something productive," Schaffer said. "It was a big outlet. I loved the physicality of it because, being bigger than everyone else, I always was so physically superior but I couldn't use it because I was just overpowering everyone in non-contact sports. So when football came, I loved it because I could finally just give my all and play to my heart's content. It was a perfect fit for me, and I did really well."
Schaffer fully immersed himself in the new sport, in part because it helped him cope with the devastating loss of his father, Andreas, who passed away due to a heart issue about a year before Thomas joined the AFC Rangers.
"I think that him passing away left a hole in my heart and I just tried to look for a way to fill it with football," Schaffer said. "The motivation I have now is that he would be extremely proud of the things I'm doing and the way I'm developing."
Driven by his father's memory, Schaffer earned a spot on Austria's Under 19 national team at the age of 15. As a member of that squad, he traveled to the University of Texas in Austin in 2012 to participate in a world championship tournament involving eight countries.
What Schaffer saw and experienced on the UT campus blew him away and changed the trajectory of his life.
"I played in the same cleats for probably four years in Austria," Schaffer said. "My helmet was 20-something years old. I was playing with old, old stuff. Everything they showed me [in Austin] was breathtaking: the weight room, the equipment, the stadium.
"The biggest stadium in Austria seats 40,000. I go to Texas and I'm standing in front of a wall of concrete looking up. It was like a skyscraper. It was absurd. I was like, 'This is amazing. I want to go to college.'"
Schaffer knew the best way to earn a college football scholarship was to play at a high school in the United States. Schaffer's cousin was attending Lake Forest Academy—which ironically is less than a mile from Halas Hall—and showed a tape of Schaffer to the head coach.
"He was like, 'He's a 15-year-old who's 6-7? I think we'll find a spot for him,'" Schaffer said with a laugh.
https://www.chicagobears.com/news/thomas-schaffer-traversed-unique-path-bears-nfl-austria-stanford-rookie-minicamp