Chicago Bears elevate Jesper Horsted to active…
2 min read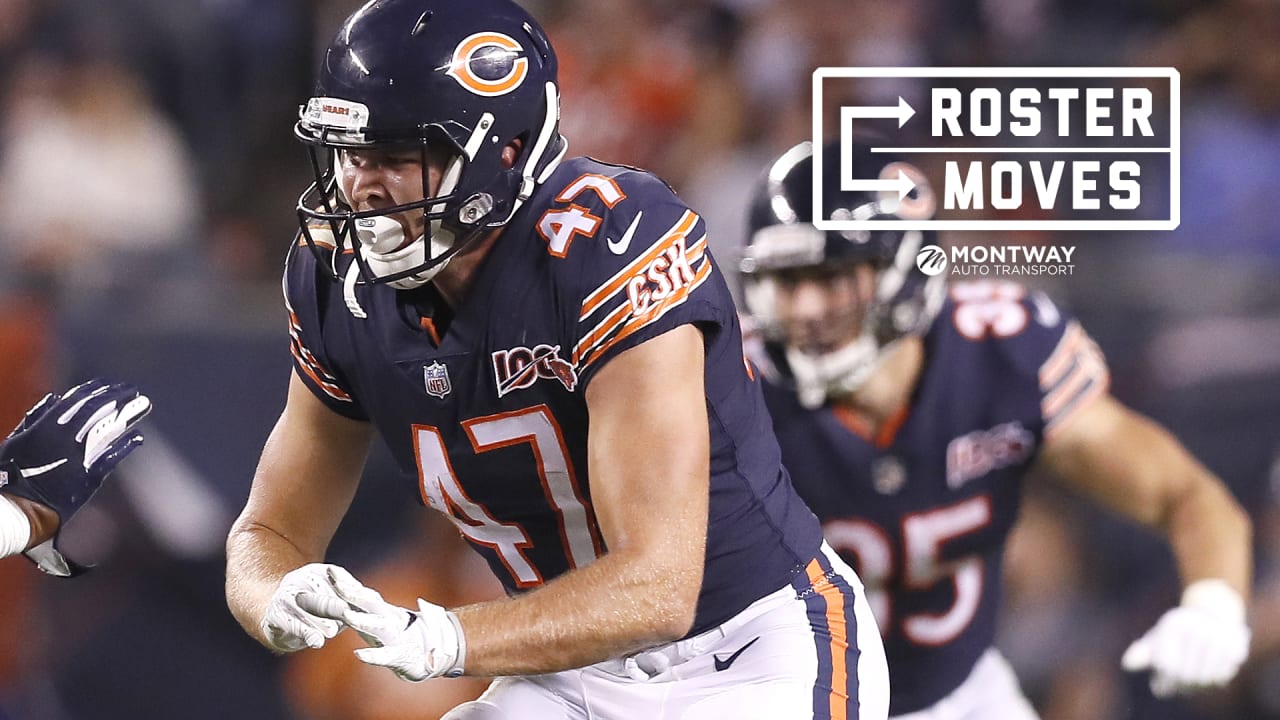 Horsted was waived during final cuts and signed to the practice squad the next day.
Horsted played wide receiver at Princeton, where he caught 196 passes for 2,703 yards and 28 touchdowns in 35 games over four seasons. He blossomed as a junior in 2017, registering 92 receptions for 1,226 yards and 14 TDs and followed with 72 catches for 1,047 yards and 13 TDs last year as a senior.
A three-sport star in football, basketball and baseball at Roseville Area High School near Minneapolis, Horsted was named the 2015 Minnesota high school athlete of the year. In addition to football, he also played baseball at Princeton.
Horsted feels that he has made major strides since first joining the Bears but is still learning how to play tight end.
"I'm a lot better in terms of technique and knowledge, but it is a new position and even though I'm a fast study, it's going to take time and more than just a few months," Horsted said. "I'm going in the right direction but by no means am I a full-out tight end yet."
The tight end position that Horsted is playing isn't easy to digest in the Bears offense.
"It's very complicated to learn," Horsted said. "It's just a very key part of this offense. You can really be put in any role in the offense, which is amazing. It's a spot you want to be in, but it comes with good knowledge of the playbook. It's definitely been a struggle, but I feel pretty good about where I'm at with the playbook right now."
Injuries have thinned out the Bears at tight end. Trey Burton was placed on injured reserve last week after never fully recovering from offseason groin surgery, while Adam Shaheen sat out last Sunday's game against the Rams with a foot injury after being deactivated a week earlier versus the Lions.
Bears tight ends have combined to produce just 29 receptions for 231 yards and one touchdown this season after generating 64 catches for 668 yards and seven TDs last year.
Horsted expects to have some butterflies in his stomach Sunday when the Bears host the Giants whether he's running pass routes or blocking at the point of attack.
"I would be nervous if I were to go out and be the ball boy for this game right now," Horsted said. "But it's a good thing. I'm also really excited and I feel way more confident than I did in the preseason with it because I've just been going against this amazing defensive line of ours. So I feel good, but there are going to be nerves no matter what I'm doing."
https://www.chicagobears.com/news/roster-moves-bears-elevate-horsted-to-active-roster