Chicago Bears encouraging fans to celebrate…
2 min read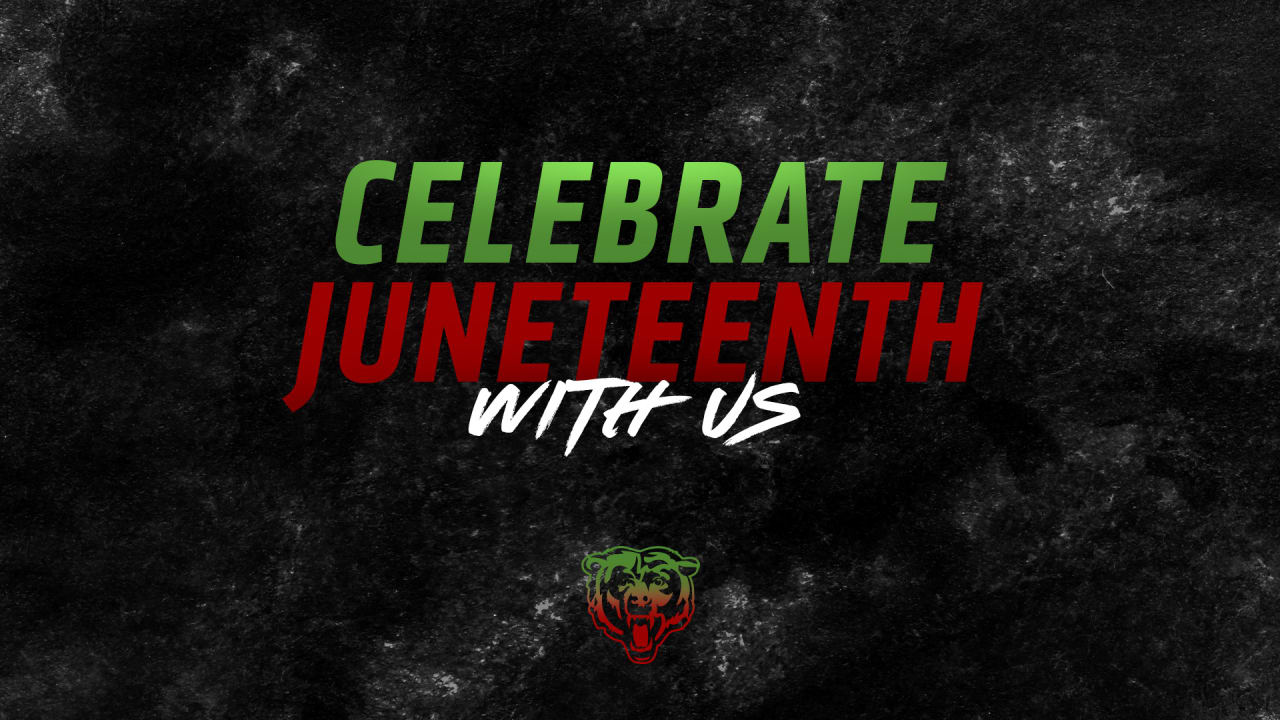 The Bears are encouraging fans to join them on Friday to celebrate Juneteenth, which commemorates the effective end of slavery in the United States.
Through the team's social media channels and ChicagoBears.com, the Bears will share content to educate fans and highlight how Juneteenth is celebrated.
Although President Abraham Lincoln formally issued the Emancipation Proclamation on Jan. 1, 1863, declaring all slaves be freed, slavery continued throughout the Civil War. It wasn't until June 19, 1865 when Union soldiers landed in Galveston, Texas, and declared the war to be over that all of those enslaved finally became free.
Juneteenth, a contraction of "June" and "nineteenth," is also known as Emancipation Day, Juneteenth Independence Day and Black Independence Day. It's been celebrated since 1866 and is recognized as a state holiday or special day of observance in 47 of the 50 states, including Illinois.
The Bears will close their offices on Friday in honor of Juneteenth and include the date on their annual holiday calendar moving forward. Employees and fans are encouraged to learn about and celebrate the holiday, while also becoming active participants in the fight for equality and making a positive impact in our communities.
The content the Bears will provide Friday will include:
Videos on the Bears' social media channels from players on what Juneteenth means to them and how they celebrate the holiday.
An Instagram Live takeover by running back Tarik Cohen, who will give fans an inside look at how he's celebrating Juneteenth.
Twitter Fundraiser: Fans are encouraged to follow the official Chicago Bears Twitter account (@ChicagoBears) on Friday to participate in a special fundraiser benefitting the DuSable Museum of African American History from Bears Care. The DuSable Museum of African American History, a Smithsonian Institution Affiliate, aims to promote understanding and inspire appreciation of the achievements, contributions and experiences of African Americans through exhibits, programs, and activities that illustrate African and African American history, culture and art. To learn more about the museum, please click here.
You can learn more about Juneteenth by clicking on the following links:
Here's information on Juneteenth celebrations in the Chicago area:

https://www.chicagobears.com/news/bears-encouraging-fans-to-celebrate-juneteenth