Chicago Bears OL coach Juan Castillo living proof…
4 min read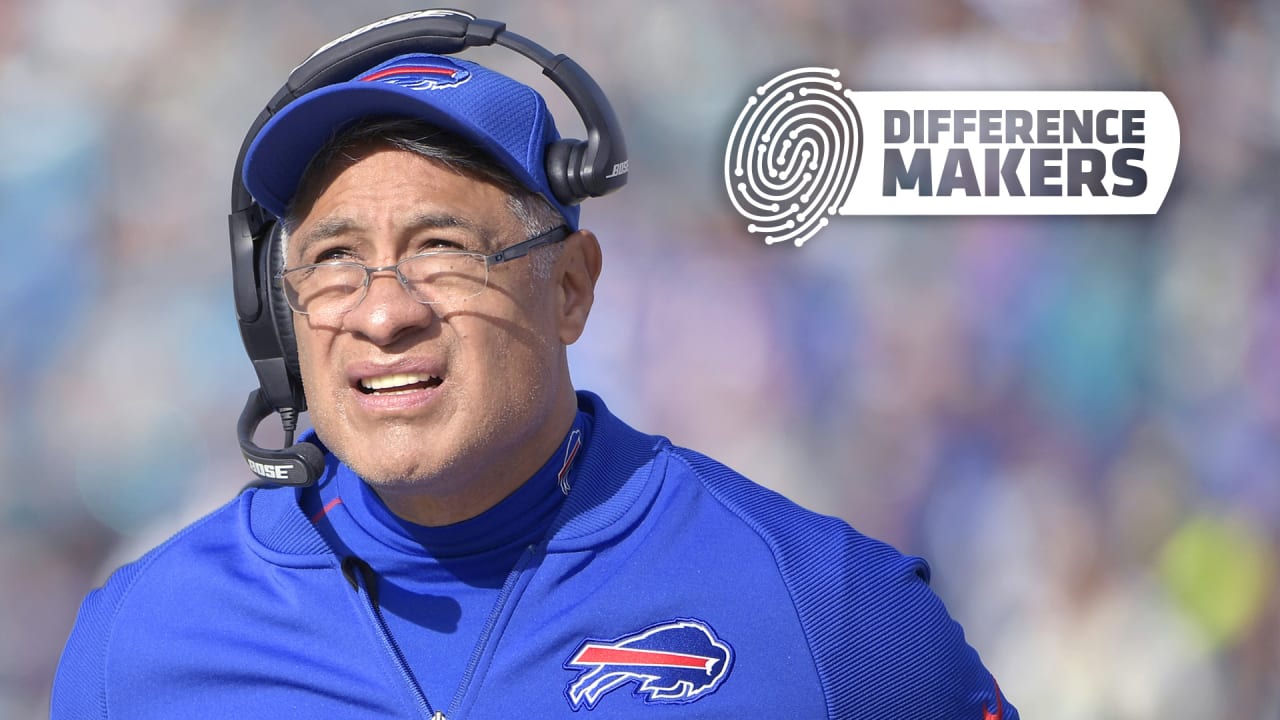 Not under new position coach Juan Castillo, who is living proof that all things are possible with hard work, determination and sacrifice. Applying those principles has enabled him to overcome tremendous adversity and forge a 25-year NFL coaching career that continues this season in Chicago.
The son of Mexican immigrants, Castillo grew up in sweltering South Texas without air conditioning, worked his first job at six years old at a shrimp company alongside his grandmother, and had to cope with his father's death the summer before beginning sixth grade.
Despite Castillo's humble beginnings, the 60-year-old has always believed in the adage that "where there's a will, there's a way." Perhaps the greatest example of that came in 1990 when he was hired as offensive line coach at his alma mater, Texas A&M-Kingsville, which was known as Texas A&I at the time. Head coach Ron Harms had told Castillo he would hire him when a position-coaching job opened, and the first one was on the offensive line.
Up until that point, Castillo's entire football background was on defense. He had played linebacker at Port Isabel High School, Texas A&I and in the USFL for the San Antonio Gunslingers. He had also coached defense at Texas A&I from 1982-85 and at Kingsville High School from 1986-89.
Not about to let his circumstances ruin a golden opportunity to further his career, Castillo researched and identified seven of the best offensive line coaches in the country. He then contacted them and spent two weeks every spring from 1990 through 1994 crisscrossing the nation to learn from them.
The group was comprised of NFL coaches Tom Bresnahan (Bills), Jim Hanifan (Redskins), Bobb McKittrick (49ers), Howard Mudd (Chiefs and Seahawks) and Tony Wise (Cowboys and Bears), as well as college assistants Joe Moore (Notre Dame) and Jerry Hanlon (Michigan).
Hanlon, who developed 19 All-America offensive linemen during 22 seasons in Ann Arbor from 1969-91, recalls receiving a call from Castillo.
"He said, 'I've just been made the offensive line coach and I don't know anything about offensive line play. Can I come see you?'" Hanlon said.
Once Castillo arrived at Michigan the first time, Hanlon was impressed with the passion and hunger for information he saw from the young coach.
"He wanted to know how to lace the football up," Hanlon said with a laugh. "I mean, he wanted to know everything there was to know about offensive line play, and he worked his tail off on it."
Given a week off for spring break, Castillo would also take the previous week off, giving him two weeks to travel and learn from the top line coaches in the country. He would typically fly to Indianapolis, rent a car and then drive to as many spots as possible.
Castillo saved money by sleeping in his car, showering at hotel swimming pools and in Notre Dame's student union. As he developed a closer bond with the coaches he visited, he began to stay at their homes. He also skimped on food, spending a total of $10 on two meals a day.
"It was McDonald's for breakfast and McDonald's for dinner," Castillo said.
After gaining a wealth of information from the coaches, Castillo returned to Texas A&M-Kingsville to share what he had learned with his players.
"I didn't know a thing about offensive line play, so all my knowledge comes from those seven guys," Castillo said.
"I taught those kids all those techniques. With those kids I basically started experimenting: What was the best? What worked for them? And what was nice is I took what I thought was the best from each coach. Some of the things were the same, some were a little different. From the seven guys I just kind of picked what I thought was the best from each one.
"I also knew all the different ways to do things because they were all a little bit different. So now I knew if a guy couldn't do it this way, it wasn't like that's all I knew. I knew how to do it a different way, and my guys at Kingsville bought in."
https://www.chicagobears.com/news/castillo-living-proof-that-all-things-are-possible